voestalpine supplies expansion joints to Chinese railway
10 August 2021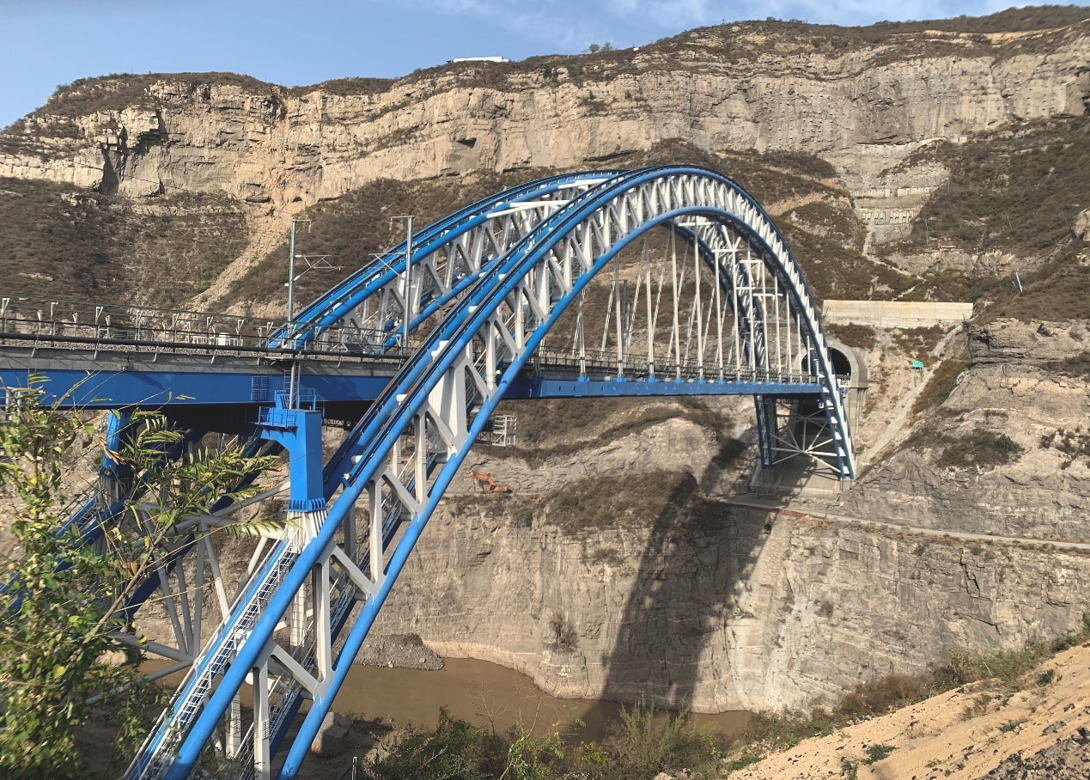 Under extreme conditions, voestalpine Railway Systems Beijing delivered 22 heavy haul rail expansion joints to Haolebaoji-ji'an Railway.
The Haoji Railway is a 1,813km freight dedicated railway in China's ever expanding network. It connects the Northern province Inner Mongolia with Jiangxi, a landlocked province in the East. Mount Lóngmén is where the Yellow River abruptly leaves the vast, rugged expanse of the Loess Plateau - and this is where voestalpine supplied heavy haul rail expansion joints (REJ 1200 AD) together with a ROADMASTER® RECM 1200 AD (rail expansion condition monitoring system), both products from voestalpine, for the Longmen Yellow River Bridge.
Compared with  standard rail expansion joints, the stock rail of the REJ 1200 AD is adjustable to accommodate rail profiles of 60E1 to R65, with two longitudinal steel beams and guardrails added on the gauge side of the track. The REJ 1200 AD overall length is 17,550mm.
The ROADMASTER RECM 1200 AD rail expansion condition monitoring system collects and monitors all relevant key data of the rail expansion joint by 7 x 24 hours continuously, verifying its normal working condition in real time and ensuring the safety of the equipment operation. With no need to install any client software, all authorised users can use the client device to access the ROADMASTER RECM main monitoring server via the Internet or local area network. With this set-up, the operators can set an appropriate focus on inspection for track maintenance purposes.