Thread inserts with locking keys
20 August 2018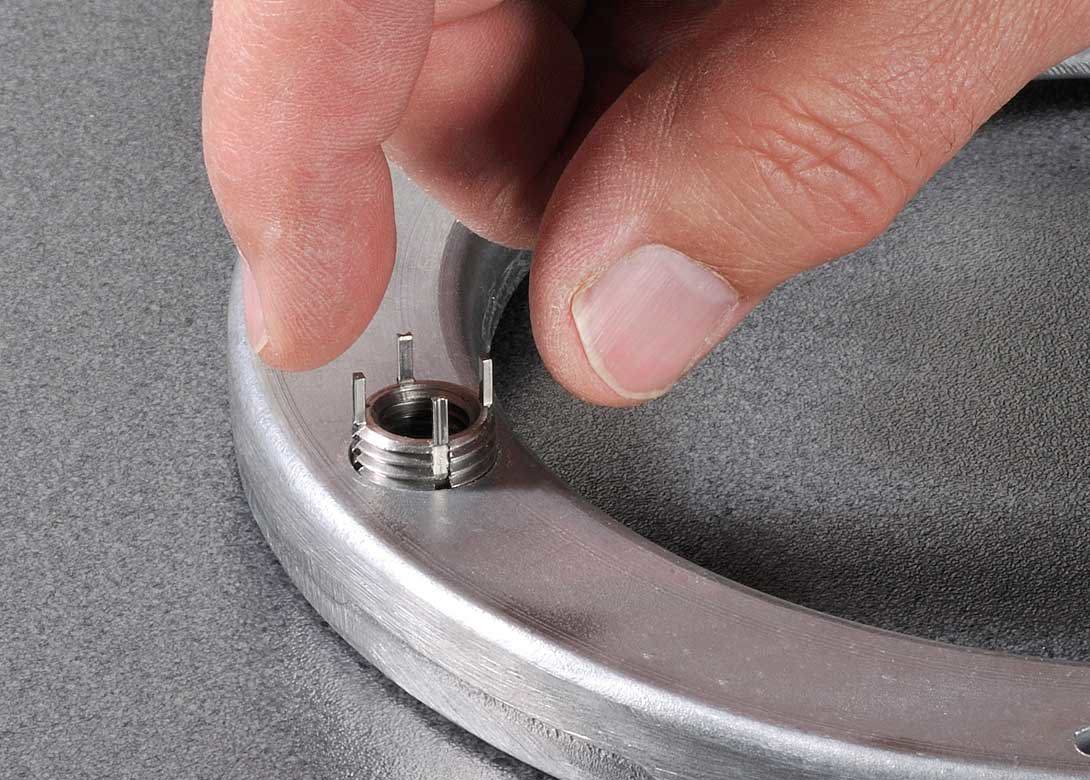 Loksert® threaded inserts have pre-assembled dovetailed locking keys that are driven into the parent material to create a positive mechanical lock against rotation.
This makes the Loksert® ideal for applications where there is heavy wear and vibration such as the transport industry, mining, earthmoving and military equipment. They are used in high volume OEM applications such as railway carriages, transmission housings and suspension units, particularly in low strength materials such as aluminium alloys. Lokserts are also used to repair broken or damaged threads.
So how do they work? Lokserts have dovetailed grooves through the external thread. Locking 'keys' are pre-assembled into the tops of these grooves. After the Loksert has been threaded into the tapped hole, the keys are driven down using specialised installation tools. These keys have ridges that protrude from the grooves so when they are driven down they bite into the parent material locking the insert in place. Lokserts, therefore, have high resistance to torque-out or pull-out.
Loksert installation is simple and requires only standard drills and taps. They are available in both stainless and carbon steel in metric as well as inch sizes. There are also two different wall thicknesses depending on the application.
For low volume applications, Bordo recommends use of its size specific hand installation tools. For high volume production applications, however, using Bordo's new state of the art pneumatic installation tool will significantly increase efficiency and the consistency of installation.
Bordo Europe specialises in thread insert systems and solutions. In addition to Lokserts, the company has an industry leading range of wire thread inserts under its PowerCoil® brand, self-tapping inserts known as Tapserts® and the E-ZSERT® adhesive bonding insert system.