The benefits of lockbolts
16 November 2015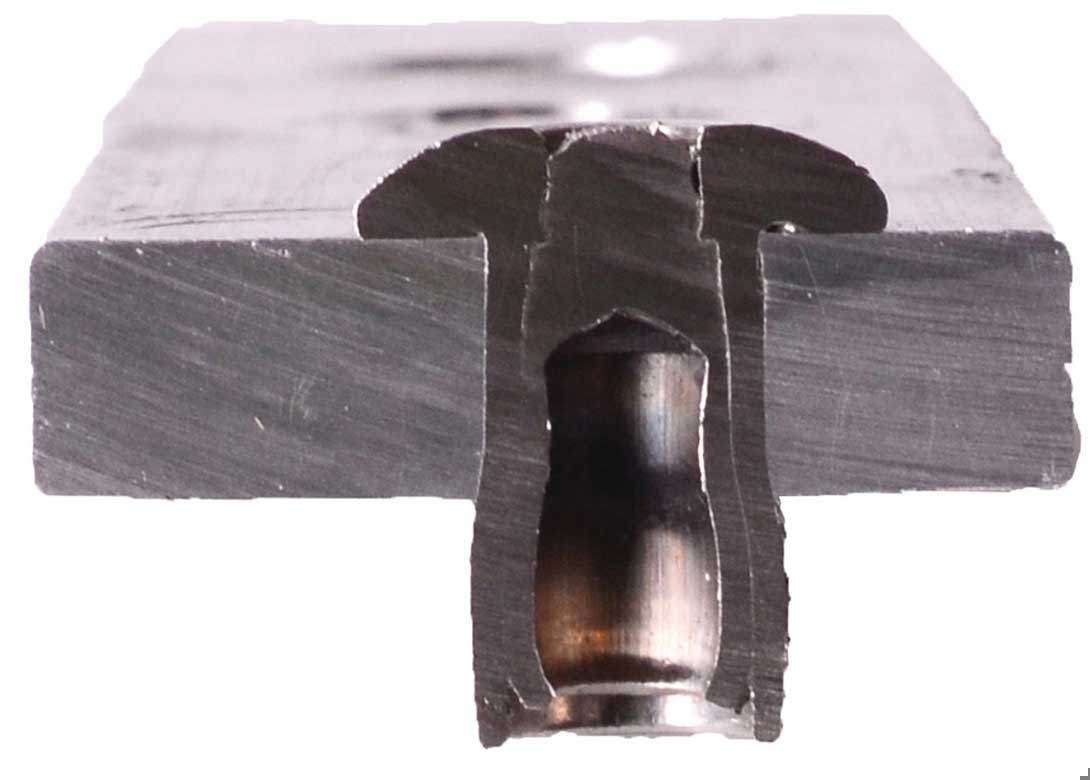 Alcoa Fastening Systems & Rings (AFSR), a business unit of Alcoa - a global leader in lightweight metals technology, engineering and manufacturing, has a long history of providing innovative solutions for critical applications for all industries. Here Hans Staedler, customer engineering director Europe at AFSR, focuses on the history of the Huck® lockbolt fastener - the benefits it offers compared to other standard fastener technology - and how lockbolt technology has developed over the years.
Seventy years ago Louis C. Huck - the founder of Huck Fasteners, which ultimately became part of AFSR - was approached by the US Navy and the railcar market to produce a vibration resistant fastening element. The solution he created was the original Huck® lockbolt.
The original Huck lockbolt was developed as an alternative to the conventional bolt and nut combinations, which exhibited some severe weaknesses. These included loss of preload under service load; setting and relaxation effects in thread; self-loosening effects under vibration load; and relative movement in the thread bearing area.
The traditional Huck lockbolt was able to combat these problems and consistently provide a secure locking system. For instance, the lockbolt has a special locking groove design that provides vibration resistance and extreme fatigue life. This is due to a larger cross-sectional area and no stress concentration. When compared, a 16mm lockbolt has 18% more bolt cross sectional area than a M16 IS0 or EN screw standards bolt. Lockbolts also have a larger core diameter than regular bolts.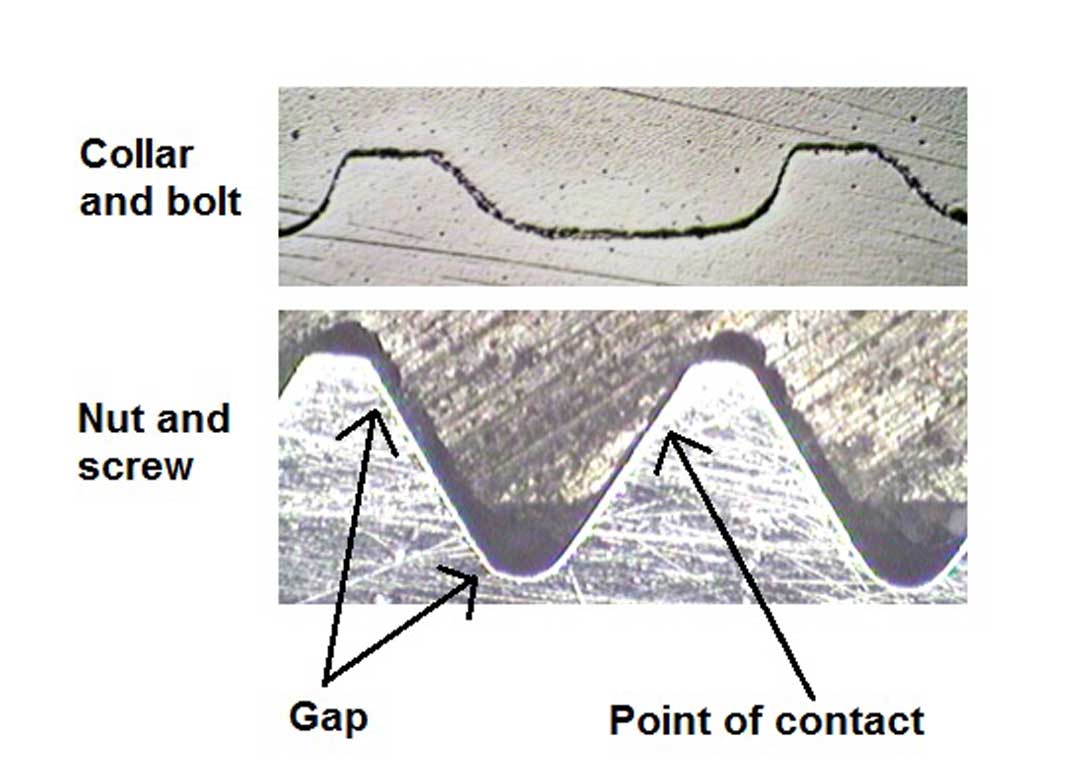 A lockbolt provides approximately 100% bearing area in the locking grooves. Using a nut and screw there is only 30% – 35% contact and the applications is vibration sensitive.
When it comes to the self-loosening effect under vibration load we are all aware of the Junker test, which monitors a bolted joint as it loses its preload when subjected to shear loading caused by transverse vibration. Compared to conventional bolts and nuts, lockbolts demonstrate superior vibration resistance. They have no relative movement in the thread bearing area. There is also no need for washers when using a lockbolt. Predominately in civil engineering a conventional bolt needs washers on both sides to protect the surface from damage caused by the rotation of the nut when torqued. With a Huck lockbolt there is no need for a washer, as a lockbolt is simply an axial installation. In addition, when users install conventional bolts on sloped surfaces they need a sloped washer and there is a good chance there will be misalignment. Again, with a Huck lockbolt there is no need for such a washer and there is no misalignment – thanks to the Huck lockbolt's 'collar' design.
Huck lockbolt technology works on a different principle to regular bolting, where instead of a threaded nut, a cylindrical 'collar' with a smooth internal bore is used. The collar is placed over a pin with locking grooves that either follow the form of annular grooves or a special form helical thread. During installation this collar is 'swaged' permanently.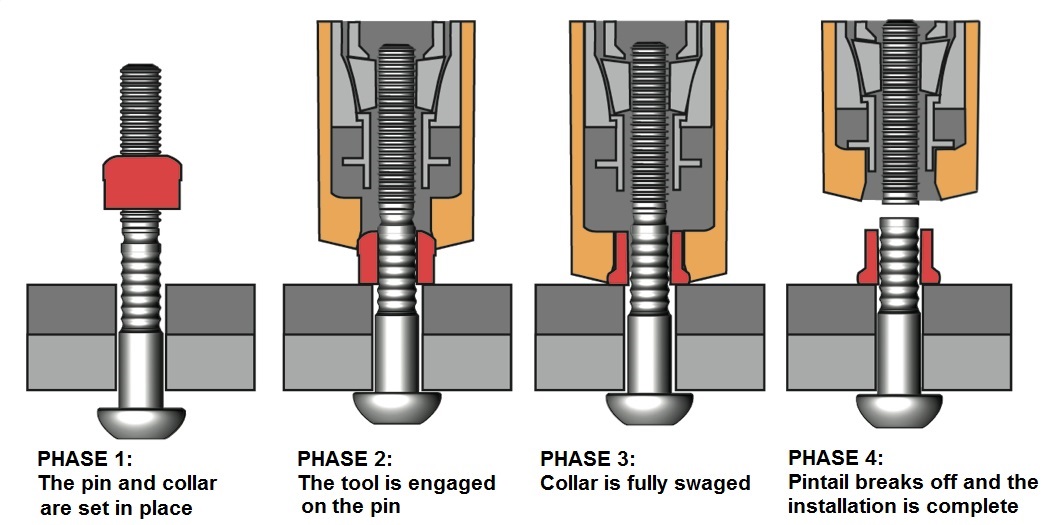 Lockbolt with pintail installation process
This joining process offers a number of significant advantages over regular bolting. The joint is maintenance free as once the collar is 'swaged', it will not loosen under vibration. This provides major savings in labour costs by eliminating the need to re-torque bolts periodically in order to ensure joint integrity. The major safety benefit is that the joint is guaranteed to maintain clamp and not become compromised over time.
Over the years the Huck lockbolt fastener has evolved. The traditional lockbolt has advanced all the way to an innovative lockbolts without pintail – such as the Huck BobTail® system.
Launched in 2009, the BobTail fastener has been successfully used in a variety of industrial applications. It offers up to 10 times the fatigue strength of conventional nuts and bolts, and delivers ultimate strength, installation speed, and vibration resistance.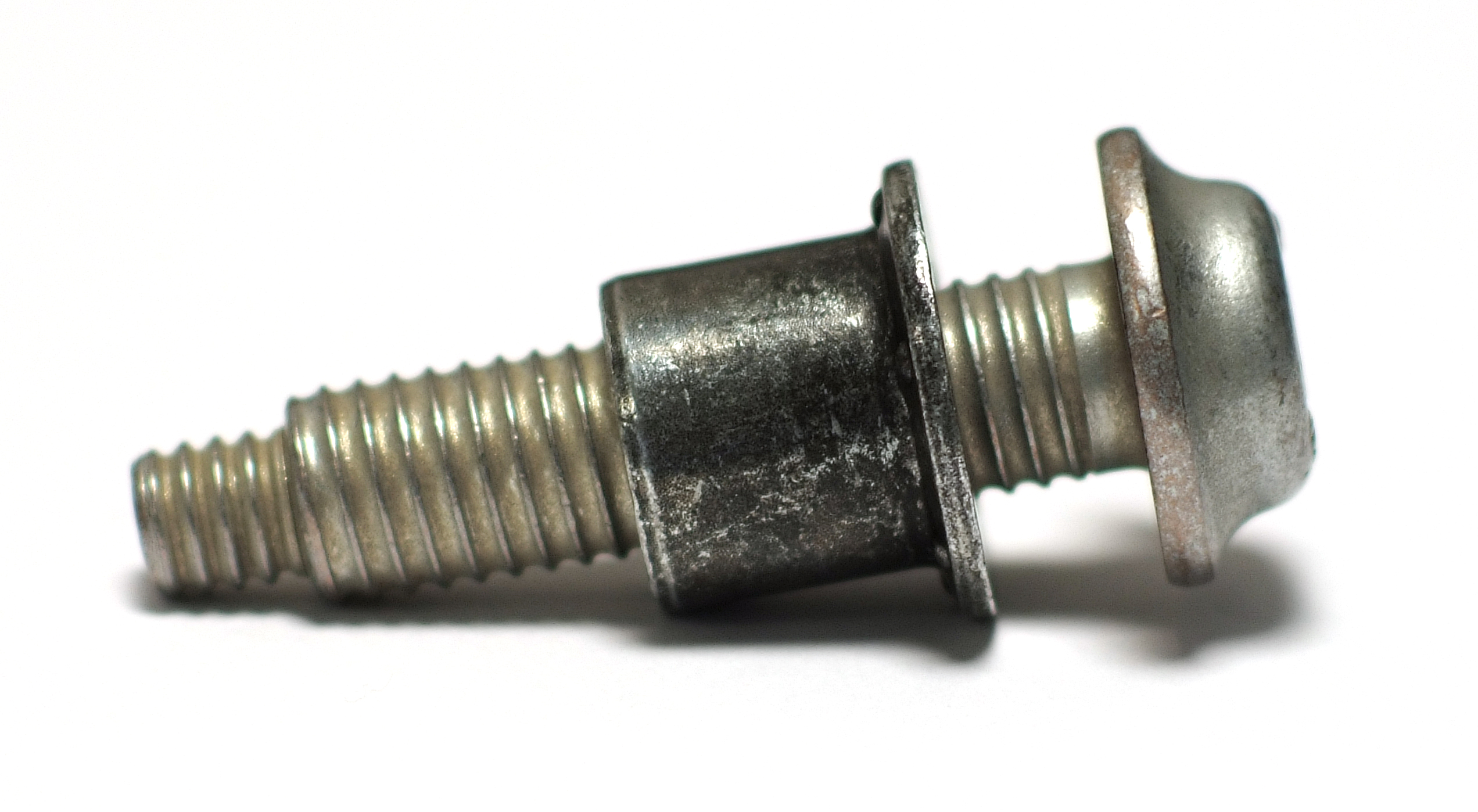 The BobTail lockbolt was designed to provide superior joining strength and offers fast and secure installation. Through its advanced fastener design, as well as using the latest easy-to-use ergonomic installation tooling, the BobTail system offers a strong connection. In addition the pintail-less design of the BobTail means that there is a reduction in noise during installation; there is no waste through breaking of the pin; and there is an improvement in corrosion resistance by eliminating the exposed surface resulting from the pintail break.
The recently developed Huck 360® system is a special system that works like a lockbolt, but with a unique tightening installation process. At first sight, the Huck 360 system looks very much like a conventional threaded bolt and nut combination. However, there are very significant technical and even more significant performance differences.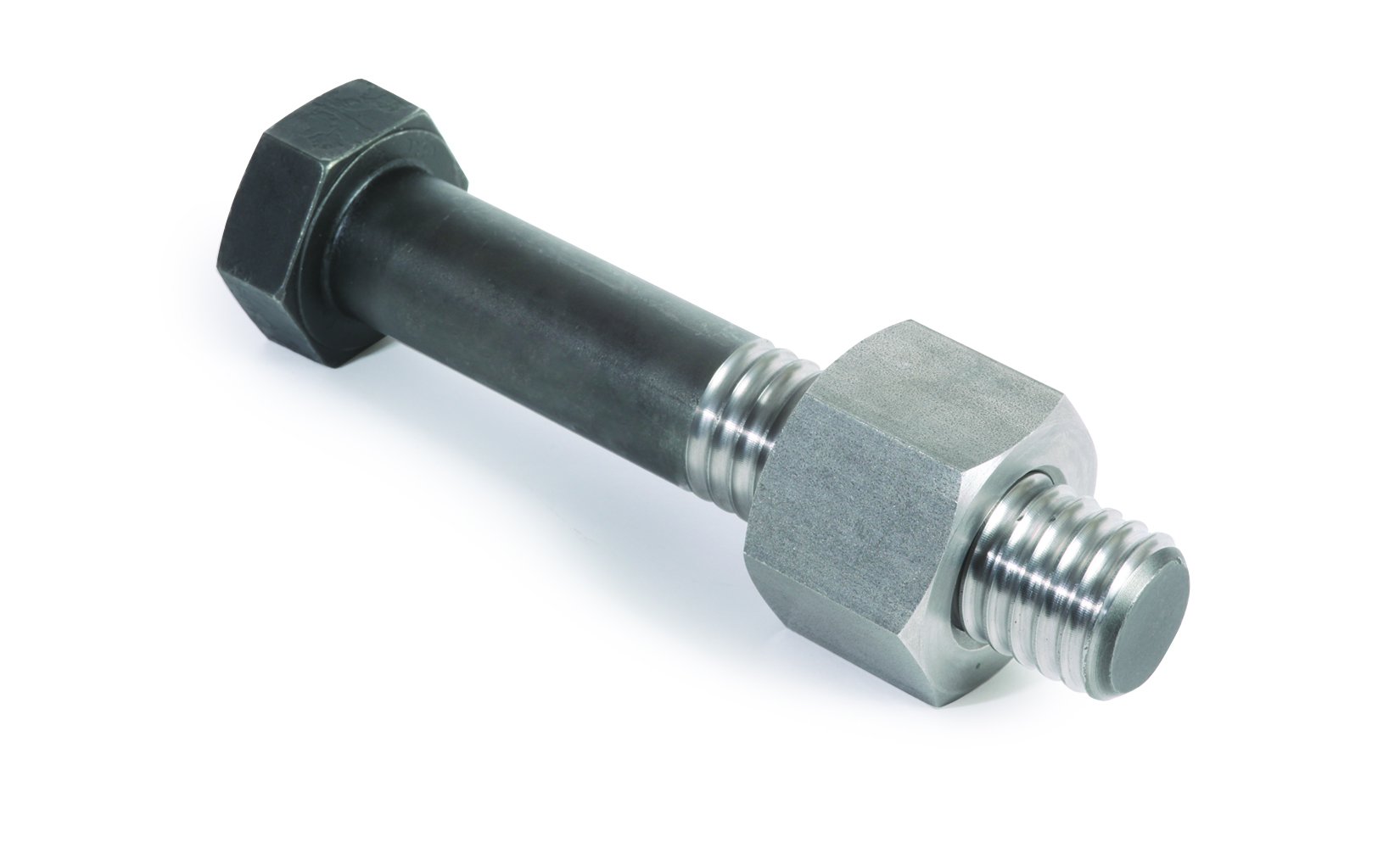 The Huck 360 has a shallow proprietary thread form that concentrates 27% less axial stress in the root than conventional bolt threads. This stress concentration area is the primary contributing factory leading to stress corrosion cracking and fatigue failures. Huck 360 lockbolt's thread flanks are effectively locked preventing the nut from moving relative to the bolt – in contrast to a conventional threaded bolt where thread flanks are able to slide when subjected to transverse vibration, resulting in the nut moving relative to the bolt.
Additonally, when the Huck 360 lockbolt nut is tightened, it plastically deforms around the thread. This results in a very close circumferential contact when tightened, helping to generate vibration resistance previously only achievable by using a traditional lockbolt. The Huck 360 lockbolt is also available in steel up to Grade 10.9, which is unique in the market.
These innovative fastening solutions underline AFSR's commitment to helping our customers with their challenges. We are always focusing on what the market needs and how we can help solve assembly issues. By developing our lockbolt capabilities we are helping users solve problems in applications - no torque, easier evaluation, maintenance free, and high corrosion standards.