Specialised in high-end safety fasteners
27 July 2023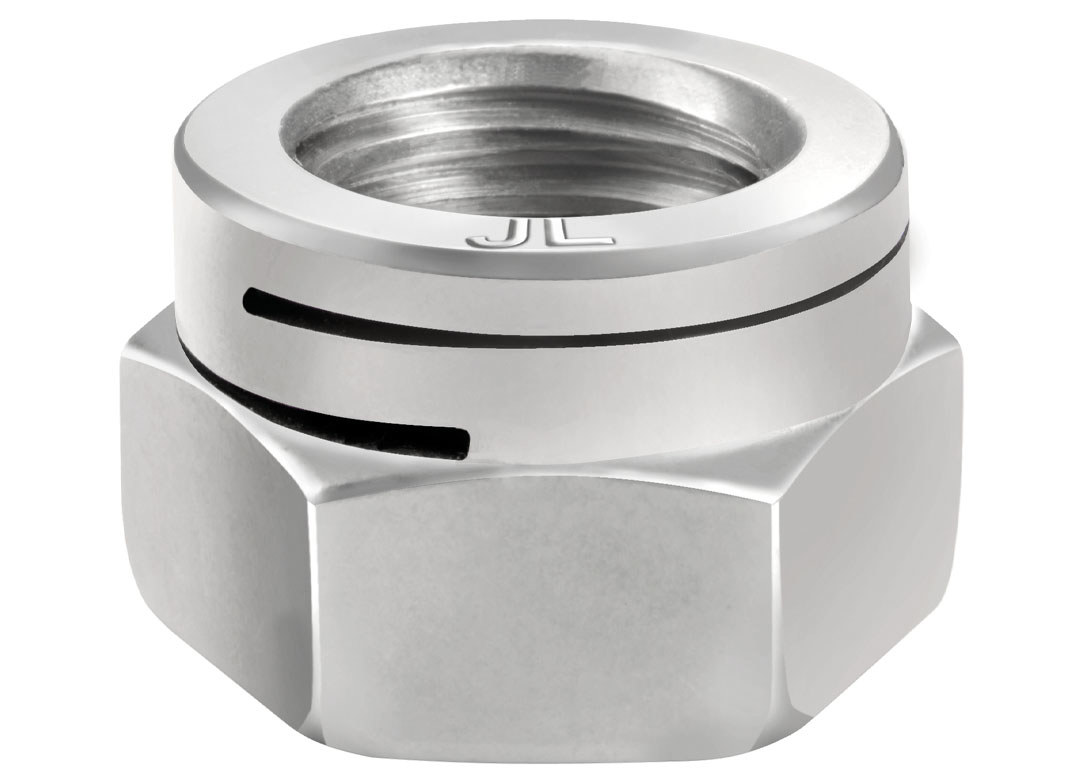 J. LANFRANCO & Cie has obtained approvals and certifications from the main manufacturers and equipment manufacturers of the railway, nuclear, aeronautical, mining, and petroleum sector, for safety applications undergoing severe vibration stresses.
In its range of fasteners, and thanks to its double-slot self-locking technology, J. LANFRANCO offers a range of all-metal nuts that are particularly suitable for applications requiring resistance to loosening during stresses and efforts exerted during their use.
The benefits of J. LANFRANCO all-metal nuts for customers include substantial time and labour savings – by eliminating daily or monthly tightening checks of fasteners; compatibility with impact keys, which eliminates the need for specialised equipment such as torque keys for certain sectors; as well as an increase in profits for customers, resulting from the decrease in the number of maintenance checks and downtime linked to fasteners.
Included within J. LANFRANCO all-metal nut range is the ESL self-locking nut, which features two calibrated slots in the top turret of the nut. These slots are located on two different planes and offset by 180 degrees. The nuts are reusable and ensure mounting and disassembly without any loosening or binding. 
"In the field of rolling stock, all safety functions are ensured by our ESL nuts and customers are able to reduce unplanned downtime and increase production – all whilst reducing maintenance times," points out J. LANFRANCO. 
Another product within the all-metal nuts range is the THU self-locking nut, which features two calibrated slots in the top turret of the nut – located on the same plane and symmetrically opposite. The THU is frequently used in fixing rail joint bars where the issue of vibration and securing fasteners assembly is vital. 
To add to this there is also the ERM self-locking nut, which has a similar design to the ESL nut but includes an added mobile conical washer. The ERM is recommended for all common or safe assemblies with potential for initial tension loss. "The conical washer makes it possible to compensate for the shape defects of the support phase (foundry, etc) and will restore the energy stored during compression and maintain part of the tension in the assembly," mentions J. LANFRANCO. "Due to this the ERM self-locking nut is widely used in fixing the catenary, switches and electrical connections – where the problem of vibration and electrical continuity is crucial."