Self-locking nuts enhance rail safety
28 September 2023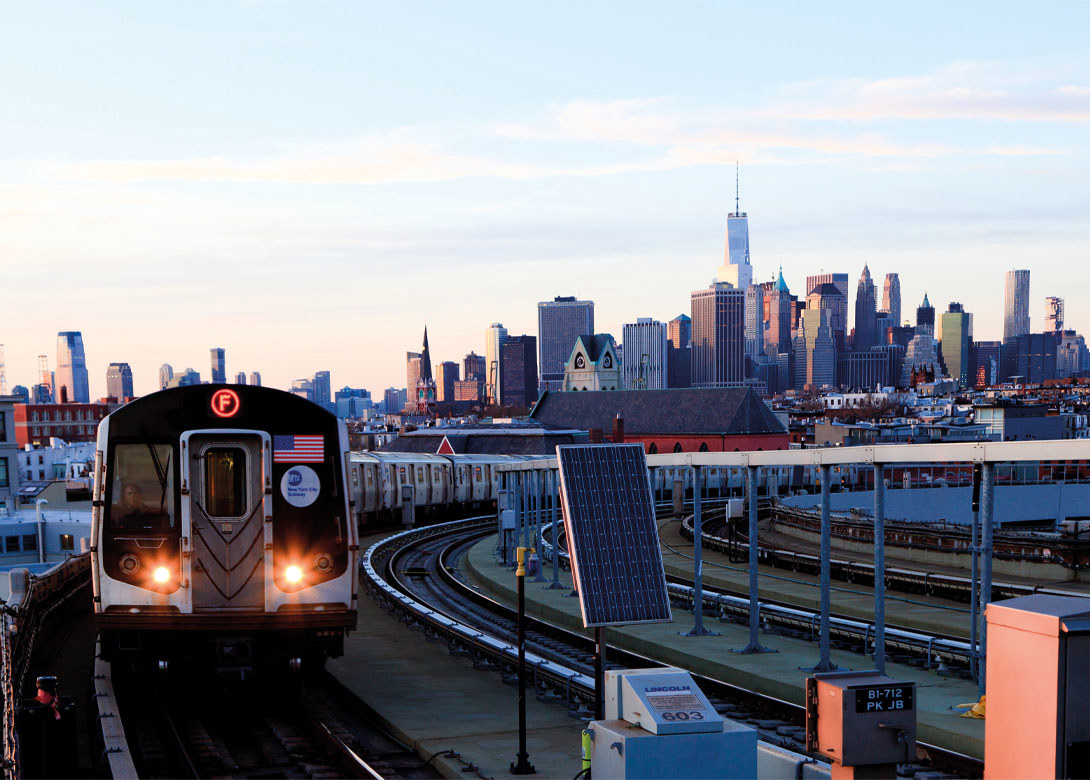 To address the problem of critical assemblies becoming loose under extreme environmental conditions within the rail sector, J. LANFRANCO & Cie is able to offer a robust solution in the form of its THU self-locking nuts, which are effective in fastening rail joiners and contribute to enhancing rail safety.
Rail freight companies face numerous challenges when it comes to ensuring the safety and reliability of their equipment and vehicles during the transportation of heavy loads over long distances. Critical assemblies, such as splice-joint bars, are particularly susceptible to loosening under extreme environmental conditions, leading to potential failures and safety hazards.
Traditional fastening methods with multiple components can be unreliable under the demanding conditions faced by rail freight companies, but the THU self-locking nuts from J. LANFRANCO & Cie provide what the company calls "a superior alternative", featuring a full height design with two slots on the same level – enabling the nuts to withstand high vibrations, heavy loads and extreme temperatures. Their self-locking mechanism also ensures that the nuts remain securely fastened, reducing the risk of loosening and subsequent failures.
The effectiveness of THU nuts has been demonstrated through their successful implementation in 'real world' scenarios. Since their initial installation, THU nuts have exhibited outstanding performance, even under extreme conditions and temperatures as low as -14°C. This reliability offers peace of mind to rail freight companies, knowing that their critical assemblies are secure and resistant to loosening.
Immediate benefits of self-locking THU nuts
By preventing such loosening and subsequent failures, the use of THU nuts also contributes to lower maintenance costs and reduced downtime. This, in turn, results in increased profitability for rail freight companies. Traditional fastening methods often require regular tightening of fasteners on a daily or monthly basis. However, the self-locking nature of THU nuts eliminates the need for such frequent maintenance, saving valuable time and reducing labour costs. These nuts are also compatible with impact wrenches, eliminating the need for specialised equipment, like torque wrenches, in certain sectors. This compatibility simplifies the fastening process and ensures ease of use for rail freight companies.
Mass transit applications
J. LANFRANCO & Cie highlights, the success of THU nuts has made them the standard nuts for fastening rail joint bars in the extensive 1,000km New York transit network. As the largest transit network in North America, encompassing intercity trains and the subway, the company says this adoption speaks to the reliability and trust placed in the nuts. With over eight million passengers relying on the network daily, the use of THU nuts ensures the safety and stability of joint bars, thereby contributing to a more efficient and secure transportation system.
Following in the footsteps of the North American market, the South American sector is now also increasingly adopting THU nuts for fastening joint bars, with growing recognition and confidence in the product gained from its proven track record and successful implementation in the North American market. This trend signifies the positive impact the nuts have had on joint bars' fastening practices, promoting safety, reliability and standardisation across both continents' transportation networks.
Vast distance reliability
Offering what J. LANFRANCO & Cie says is "exceptional performance in extreme conditions", THU self-locking nuts provide a "reliable and cost-effective solution for fastening joint bars in demanding rail freight applications" – providing immediate benefits for rail freight companies, with adoption in the extensive New York rail network having established the nuts as a flagship product in the industry. By enhancing safety, reducing maintenance costs, and increasing operational efficiency, THU nuts, today, play a vital role in ensuring the reliable transportation of heavy loads across vast distances.