Renovation of three heavy-duty railway bridges in Hungary
27 April 2021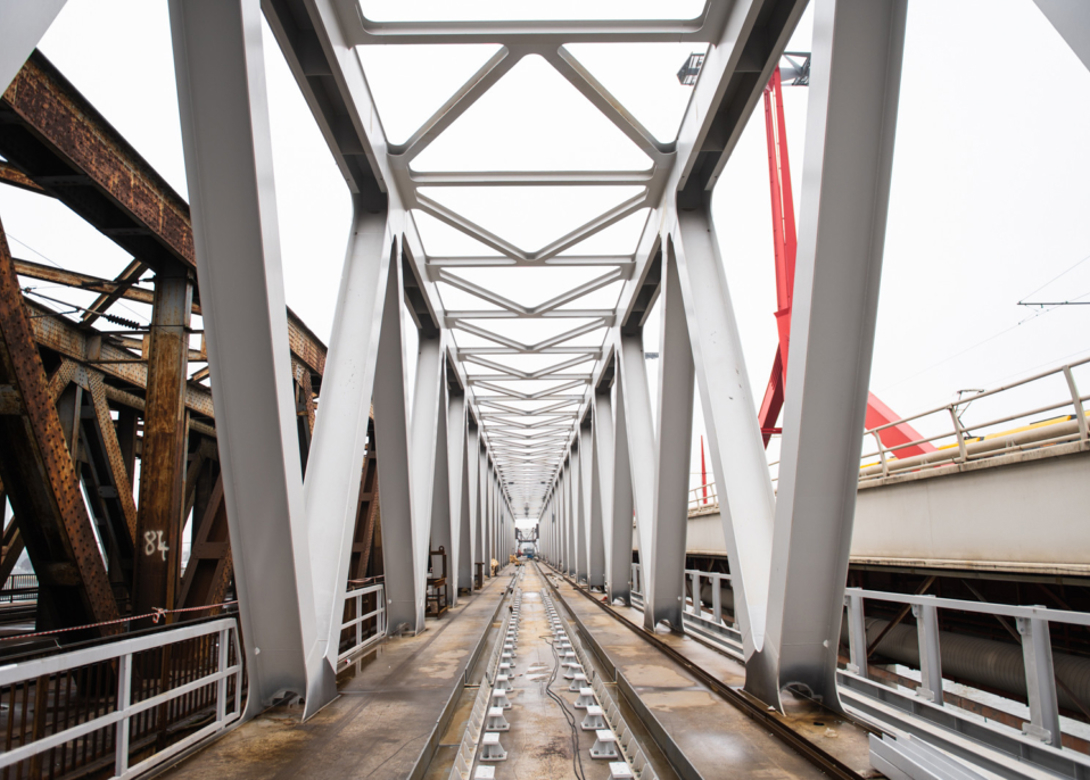 In the Hungarian city of Budapest, contractors are working hard on the renovation of three Southern Connection Railway bridges. This renovation project is part of the cities overarching South Circle Train project.
edilon)(sedra's Corkelast® ERS will be installed as the track system on all three bridges, 1.498m of track in total. Duna Aszfalt Kft will install the tracks, ensuring no disturbance to ship and railway traffic. The installation of the first track is expected to take place during spring 2021.
The bridges, which are situated on the line between the Eastern Railway Station and Hegyeshalom, are three of the busiest railway connections, crossing the river Danube. The aim of the South Circle Train project is to provide a modern transport alternative in southern Budapest for the residents of the conurbation.