Reducing maintenance costs with tension bushings
20 April 2023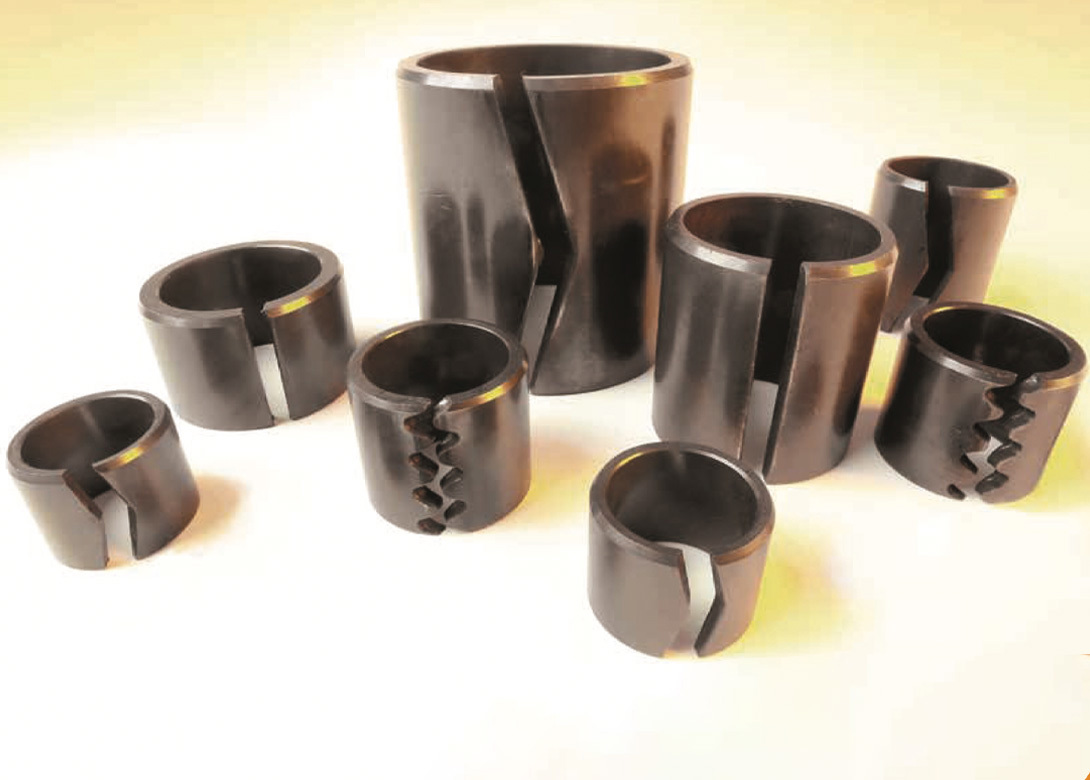 Here, Vogelsang outlines the many applications of tension bushings and why these bearings are an excellent cost-saving fastener alternative to solid bushings in various industries, including rail, agriculture, construction, mining, and others.
Less wear on critical parts means lower costs
Equipment parts can be costly to produce, repair, and replace, which means you want those parts to last as long as possible. Tension bushings at pivot points can take the pressure, permitting compression and expansion, and preserving the life of critical components.
Tension bushings are ideal for high-load or low-speed operations in harsh, non-lubricated environments and can reduce maintenance costs as well as increase the amount of 'wear time' between changing existing bushings.
They are designed specifically to protect the bore hole and shaft, with chamfers to help facilitate insertion without causing damage to the surface of the bore or shaft to which they are fitted. Typically, they are pressed into a low RPM pivot point as a wear part to allow for shaft rotation while it protects the surrounding structure.
They can also be pressed into a hydraulic cylinder rod or clevis end, pivot points for grapples and shovels, as well as truck doors and landing gear. And because they protect more expensive parts from damage, it can warranty costs for taking care of equipment in harsh environments.
Long lasting bushings means less maintenance
Vogelsang offers a range of tension bushings which are made of rolled, quenched and tempered high carbon 61-50 spring steel, which has high elasticity, resilience, and wear characteristics. These material qualities are enhanced by thru-hardening in heat treatment, offering a reliable product that reduces overall maintenance frequency and costs.
Unlike a typical case-hardened part, where the exterior is harder than the interior, thru-hardening results in a part with the same superior hardness throughout the entire metal area. With a case-hardened part, the fastener is susceptible to faster wear once the outer shell is damaged. But a thru-hardened bushing is longer lasting and allows for additional wear without damage, requiring less frequent replacement.
Easy field maintenance means less labour
Installation is easy in manufacturing environments and for replacements in the field with minimal tools. Bushings can be knocked out without drilling using a hammer and drift pin, making field replacement simple. Vogelsang ensures that its tension bushing do not require the time-consuming process of freezing prior to insertion. Therefore, no special tools or training is required for installation.
A wide range of tension bushings
Vogelsang manufactures tension bushings to a controlled, oversized diameter in a variety of metric sizes. In addition, a substantial variety of tension bushing sizes and options are available for special order. Options include outer diameters from four inch to five inch, slot designs including arrow, V, and wavy slots, internal or external grease grooves, grease hole, locating device, single chamfer, and in special materials.
Vogelsang has secondary equipment on-site so bushings can be cut to size in-house, reducing lead time. In many cases we can cut and ship parts in the same day, accommodating very short lead times.