Optimisation of rail nuts Type SM
21 January 2019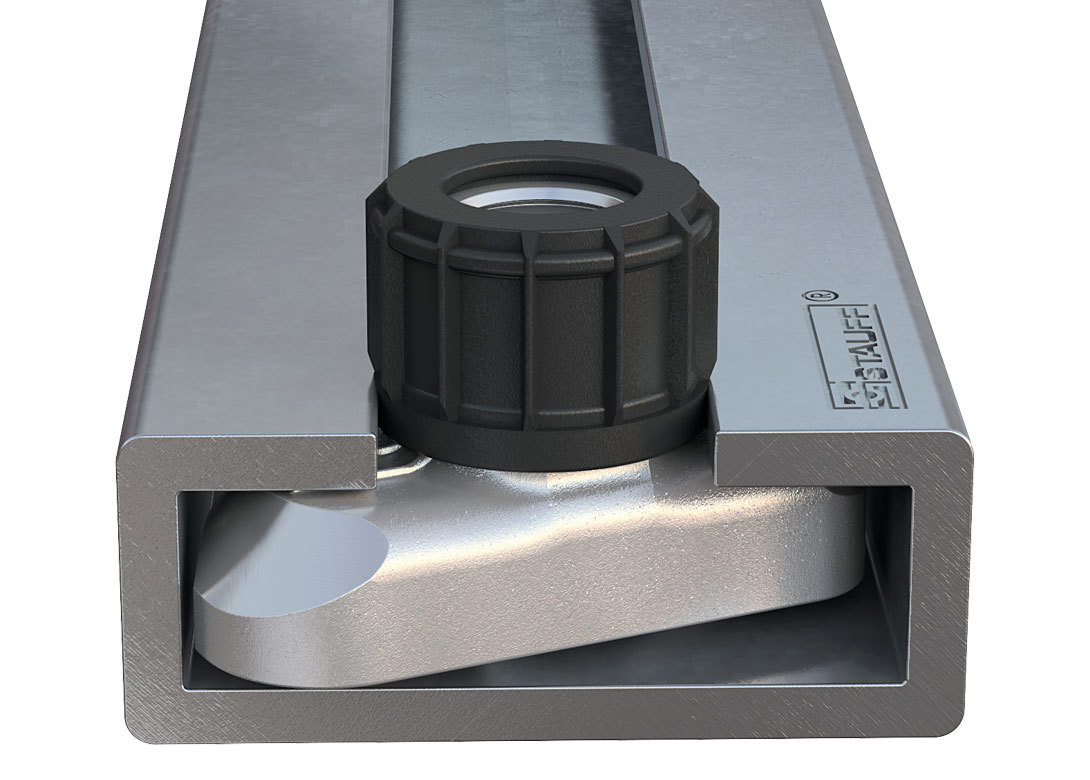 STAUFF Group's rail nuts type SM allow pipe, tube, hose and cable clamps - in block form according to DIN 3015 - to be positioned on mounting rails type TS, in several different heights.
The main advantage of this mounting type is that in contrast to welding or screwing, the positioning of the clamps along the mounting rail can easily be adapted before final tightening. The clamps can also be added or removed without problems via the side openings of the mounting rail, even subsequently.
STAUFF points out that since the manufacturing process changed in 2014, rail nuts have been made from steel as cold extrusion parts and then coated with a high-quality zinc/nickel plating, which is the supply standard for the majority of other products from the Stauff clamps range. This surface provides resistance to red rust/base metal corrosion in the salt spray chamber over at least 1,200 hours. This allows durable and permanently reliable connections to be established.
To meet the growing customer demand for simplified mounting and dismounting, as well as increased strength, the rail nuts were last subjected to further optimisation and their shape was adapted. The lower section was lightly chamfered on both ends, so that the rail nuts can now be screwed in further to create additional contact surface area with the mounting rail. The grooves on the top promote a stronger attachment of the rail nuts in the mounting rail.
The interaction of chamfers and grooves ensures that the rail nuts remain temporarily in position even during temporary dismounting of clamps and no longer fall or slide out of the mounting rail as before.
The geometry of the rail nut in the upper section was adapted so that the plastic cap, which ensures secure seating of the clamp body for vertical and overhead installation, now no longer slides from the steel part or gets lost as easily.