Modernising rail fastening solutions
13 October 2022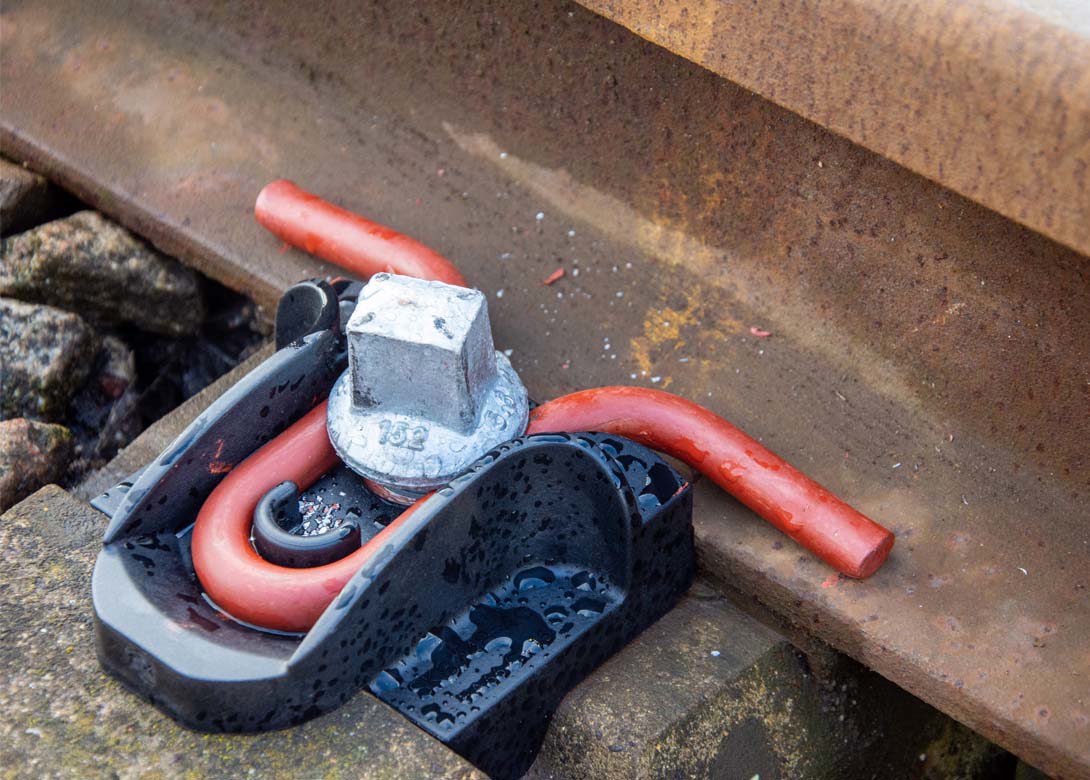 Here, John Porrill, technical director and head of fastening systems and product line, Pandrol, outlines the features and applications of Pandrol's modern fastening solution for the rail industry, the SD Clip product family.
What is an SD Clip?
The SD Clip – where 'SD' stands for 'Safe Driven' – is a screwed fastening system produced by Pandrol fastening systems product line. Designed to be delivered pre-assembled on the sleeper or slab element, the SD fastening system provides clip guidance from the parked position to the in-service position. This eliminates the potential safety risk to track workers. The SD system can also deliver high rates of installation with mechanical methods. The SD Clip system is tensioned using a screw and insert system. This provides enough axial force to compress the clip and deliver the necessary clamping force to the rail foot.
Where are SD Clips best used?
SD Clips can be used across all sectors of railway infrastructure, from heavy haul railways to the light rail sector. With a family of SD Clips designed for specific market segments, each fastener type provides various performance characteristics to meet the needs of a particular application. The SD Clip system can be retrofitted to existing SKL sleeper and slab profiles and can extend the life of the sleeper or slab.
The SD system is a screwed fastening solution. How is this different to the self-tensioning alternative?
With self-tensioned fasteners, the clamping force holding the rail to the sleeper is generated by deflecting a spring clip through a given distance during the clip installation process. Screwed fastening systems also generate this force by deflecting the clip legs during the process of installing the screw anchor. As the screw is installed, it compresses the clip legs, which are made from spring steel. In doing so, the clamping force required is generated.
What's next for the SD fastening system?
The SD system is currently being implemented across a range of applications, updating tracks from ageing screwed systems. Its technical advantages over generic screwed fastening systems include solving the ballast entrapment problem, fully automated installation and extraction, and being able to replace the clip without the need to remove the screw.
Future developments include a self-drive feature that will automatically move the clip to the driven position under the action of tightening the screw spike and to the parked position while the screw spike is being de-tensioned. The whole process will be carried out safely using rechargeable battery powered hand tools.