Innovative blind rivet nut technology
07 May 2015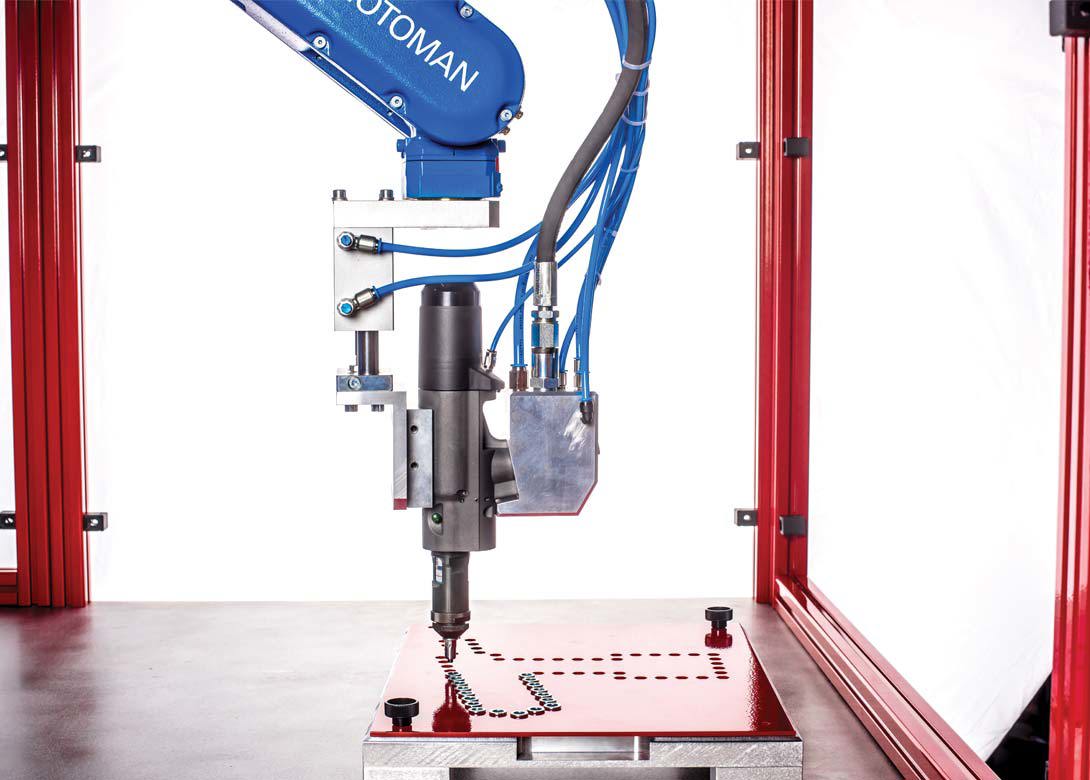 In industrial production systems, GESIPA Blindniettechnik GmbH says it has been nearly impossible to set blind rivet nuts in a fully automated and economically feasible way – until now.
Existing technologies mainly failed because it was neither possible to achieve a precise drill-on or a correct hole location process. GESIPA has now found a way to connect its FireFox® blind rivet nut setting tool reliably to a robot application – creating the GESIPA® FireRex®.This allows the setting of hexagonal blind rivet nuts into the respective workpiece in a reliable way at any angle.
First, the GESIPA FireRex drills on the supplied blind rivet nuts fully automatically – having first separated them. Then the robot arm moves to the workpiece and sets the blind rivet nut into the drilled holes that were programmed. In the case of a hexagonal blind rivet nut the tool rotates up to 90° degrees in each direction until the nut fits into the drilled hole. Then the blind rivet nut is set and the threaded mandrel drilled off. The robot is then ready to take the next blind rivet nut.
"With the GESIPA FireRex it is possible for the first time to set huge numbers of blind rivet nuts fast and fully automatically. Since neither a camera nor any kind of optical device – which are usually dust-prone – are necessary to find the drilled hole, the system allows stable operation even in adverse production environments without requiring huge maintenance efforts. The setting tool can also be integrated into already existing production systems without a problem, thus allowing the systems to be more economical."