Green collaboration with Siemens
24 August 2023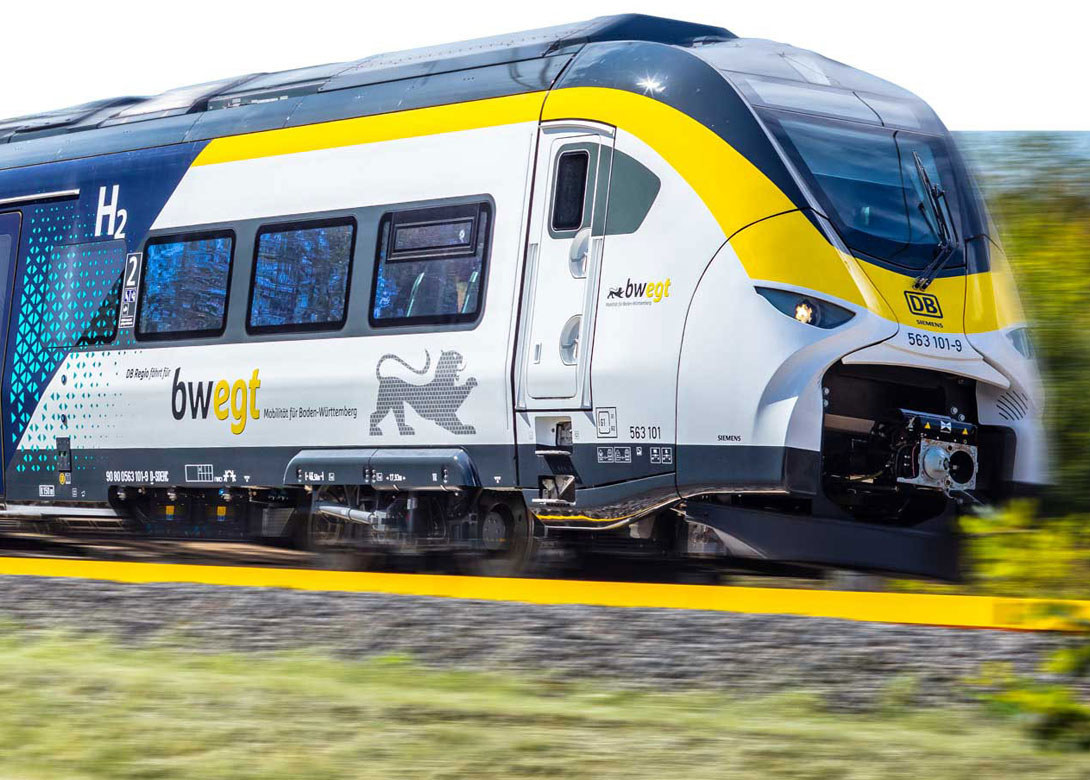 Siemens Mobility and EMKA have together implemented many sustainable projects in the rail sector. The two companies have recently announced that EMKA locking systems will be used in the new Mireo Plus H (hydrogen-powered) and Mireo Plus B (battery-powered) trains, the next generation of trains with green and intelligent drive technology.
For many years, Siemens Mobility has been working with EMKA on numerous projects in order to close the housings of the converters safely and in accordance with fire protection requirements. As a result, EMKA locking systems are used worldwide in vehicles for metro systems, for trams and light rail vehicles, for local and regional transport, in passenger coaches and also for intercity and high-speed transport.
Siemens Mobility recently unveiled the concept of its new battery and hydrogen-powered trains. The completion of the first hydrogen train, the Mireo Plus H, is scheduled for July and the first battery-powered train, the Mireo Plus B, for November. Afterwards, both train series will go into test operation. 
Several thousand hybrid compression latches from EMKA will be installed in the Mireo programme. After a series of tests with products from numerous manufacturers, EMKA was awarded the contract with its hybrid compression latch.
Thanks to its vibration and shock resistance, the lock is certified for fire protection according to DIN EN 45545-3 E20. EMKA states that compared to a pure stainless-steel product, the hybrid model offers a low-cost alternative – even for areas with fire protection requirements. It also offers a compact design and high weather resistance, which is particularly important in the railway sector for the installation of converters, on the train roof or underfloor. The company also states that the design offers weight saving of up to 30%, an advantageous feature for applications in the transport sector.
According to Siemens, the fleet of 31 Mireo Plus B and 7 Mireo Plus H trains is scheduled to enter service in the Berlin area in December 2024. Also, diesel consumption is expected to be reduced by 5.5 million litres and CO2emissions by 14,500 tonnes. 
EMKA states it uses only materials for its locking systems that are certified according to the currently valid fire protection standards for rail vehicles. The product range includes locks and quarter turns for both the exterior and interior of rail vehicle construction. This means that they can be used for all positions of the converters on and in the train.
Depending on the design and number of vehicles, more or fewer inverters are needed. The decisive factor is the design of the EMKA quarter turns and the possibility of combining different cams. This allows adaptation to Siemens Mobility's geometry requirements. The internal cam can also be adjusted in depth.