Fastening solutions for the rail industry
02 August 2016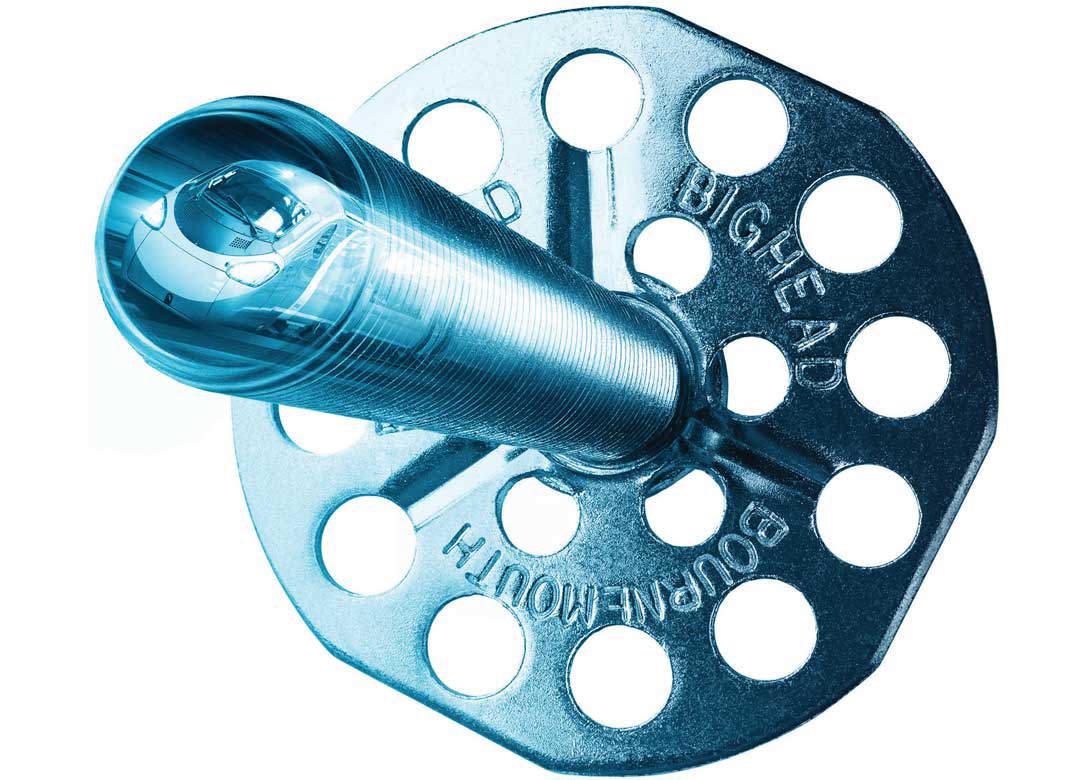 Similar to other major global industries, mass transit continuously strives to improve manufacturing efficiency and reduce running costs. For rail vehicle and passenger coach designers this has meant embracing new materials and production techniques, and one area that continues to thrive is the use of fibre reinforced polymer composites.
bigHead® Bonding Fasteners Ltd is able to support such innovation in the rail industry, supplying expertise and a wide range of standard or customised product solutions that enable the safe, secure and discrete fixing of individual panels or complete modular sub-assemblies.
With over 50 years of experience supplying major rolling stock and infrastructure engineering companies, bigHead prides itself on an 'engineer to engineer' specialism where prototyping and thorough testing forms a strong part of its comprehensive project development service. Working with tier 1 suppliers to UK and European train builders, bigHead's products have been used to fasten everything from simple components to complete 'pods' that have been manufactured separately and then assembled into the vehicle structure and connected to its internal services.
The fasteners can be embedded in the composite materials during the lay-up process or surface bonded with adhesive. Both of these discrete and secure solutions facilitate fast and trouble-free mounting and remove the need for secondary assembly processes — helping to reduce manufacturing costs for fabricating lightweight composites.
bigHead fasteners can be used across many other industries where plastics and other formed and moulded composite products require discrete fastening with no secondary operations or final assembly. Applications range from carbon fibre panel fixing solutions in specialist and luxury car production to marine and boatbuilding, building and construction, leisure vehicles, and many other general industries.
bigHeads are available for small to large-scale production as male studs, female collars and nuts, or pins and other fixings in a choice of BZP mild steel or 316 stainless steel.