Emergency hammer for the rail industry
08 September 2022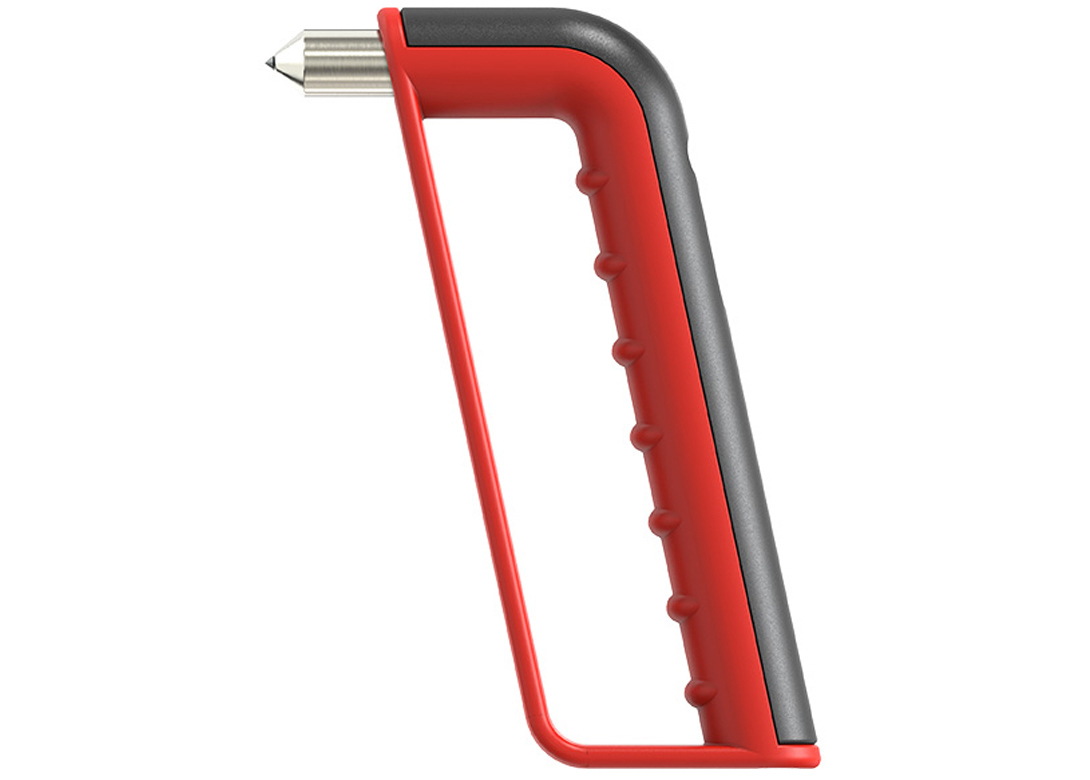 EMKA has recently added to its product portfolio with the addition of its emergency hammer, which is DIN compliant, designed for rail vehicles.
The safety demands for all rail vehicles, trains in particular, are high as compliance with the European fire protection standard is mandatory. Emergency hammers, also, are compulsory equipment in local and long-distance passenger transport.   
To comply with these standards, EMKA Group has developed a new variant of the previous emergency hammer, the design of which isn't dissimilar to the earlier model. The head is made of zinc-plated steel with a carbide tip and a plastic handle. This combination allows for a lighter design while ensuring a high-impact force can be applied.
A special plastic was used for the hammer which, after laboratory fire testing, was certified with the DIN-EN 45545 fire protection standard. This plastic is both flame retardant and self-extinguishing. The handle catches fire with great difficulty and extinguishes immediately when contact with a flame is lost. As well as the DIN categorisation, the new hammer has also successfully passed the impact test according to the Administrative Regulation for testing emergency entry and exit windows.
Additionally, to minimise the risk of injury to passengers when using the hammers, the modular system comes with hand protection. The emergency hammer is supplied with a holder and an integrated anti-theft device. A 1 ½ meter steel cable of the anti-theft device is integrated into the mounting to prevent theft of the emergency hammer.