​Bespoke designs from Veck
09 January 2015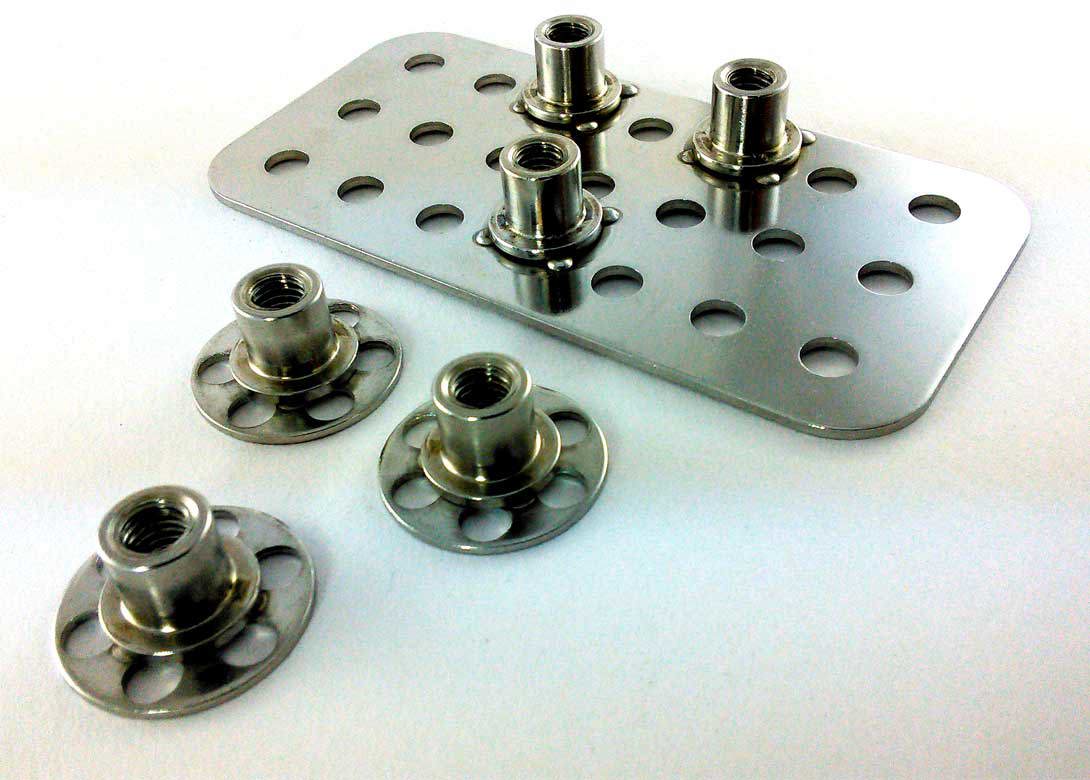 Bonding fastener manufacturer and supplier, Veck Composite Fasteners Ltd, is widening the potential applications for its range of fasteners by offering more bespoke designs to its customers.
Veck explains that features that may not be available in the existing standard range of bonding fasteners can now be included in custom versions, designed and produced specifically to customer requirements. This may include more than one fastener within an assembly, producing many important benefits as a result, such as a simplified moulding process – helping to reduce costs and improve the final product.
One project that Veck recently undertook that demonstrates these advantages involved combining three female threaded collars with one non-standard base plate for use as a fixing point within the hulls of a catamaran. By using one large fastener assembly, compared to three smaller ones, it was easier to fit within a mould – thereby saving time by simplifying the customer's manufacturing process. In addition, by increasing the overall base plate area by more than three times the combined size of the previous bases, load distribution and strength were increased markedly, thereby significantly improving the strength of the final moulded assembly. A 10% cost saving was also made as a result of the change because of the relative ease of manufacture compared to producing one assembly instead of three.
"At Veck we prefer to offer solutions rather than simply products and it is often only through a bespoke service that compromises in design and cost can be minimised or removed altogether. A standard product range works very well for many customers but it is recognised that others have more specific needs that can only be satisfied by a custom solution, which is available quickly and easily."