The finest hose clips in the world
15 June 2020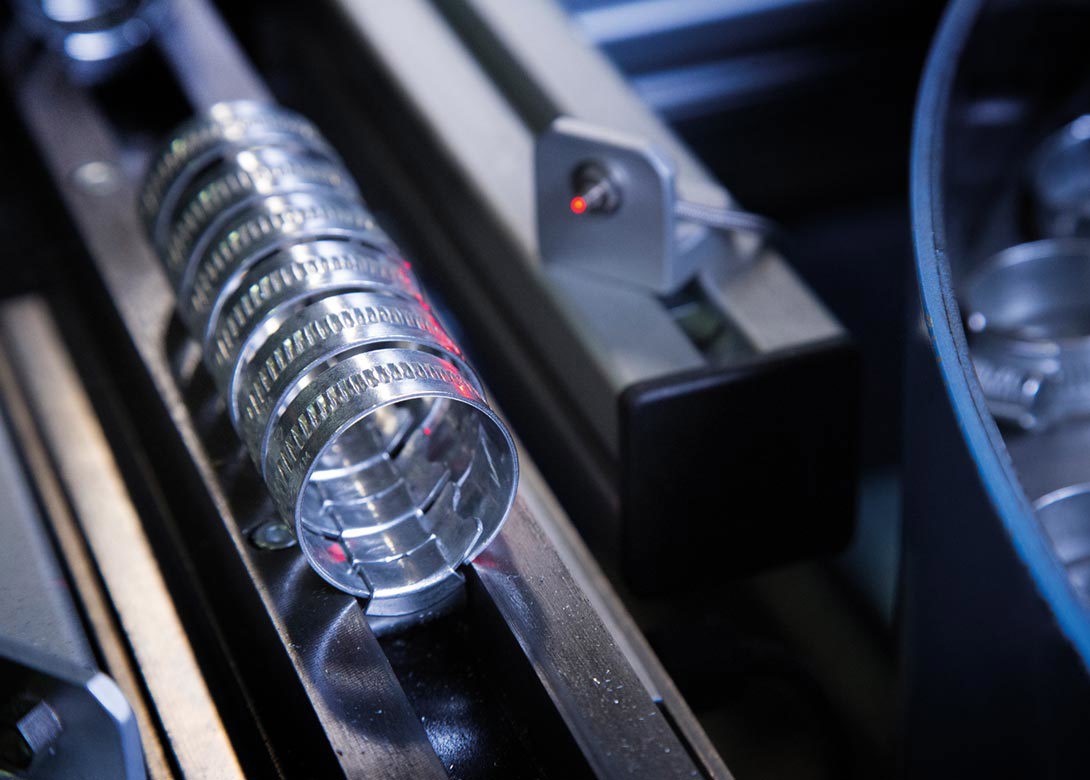 Manufacturing in the UK since 1921, Jubilee® Clips held the very first patent for worm drive hose clips. The brand has since become a registered trademark throughout the world. Here Managing Director Ian Jennings explains the benefits and challenges of being a UK manufacturer and the company's targets for the future.
What makes Jubilee® Clips different to other competitors within the market?
"Jubilee® Clips occupies the enviable position of being the brand leader in the UK, as well as offering the best quality hose clips on the market. What makes us different to competitors is that we do not rest on our laurels and become complacent. We are constantly looking for new ways to improve our products and production even further, so that we continue to hold our position at the top."
What are the benefits of being a UK manufacturer?
"From our headquarters in Gillingham we are able to dispatch Jubilee manufactured products to every continent. Jubilee clips are in demand all over the world because the Jubilee brand is globally recognised as a mark of quality.
Due to the significant expansion of our business in recent years, we moved part of our production back into a factory building that lay dormant for over a decade. Reopening this part of the site increased our manufacturing floor space by almost 50%. Our heavy-duty presses are now located there, leaving space for more automated machinery and to streamline existing production lines, as well as for production machinery for new product lines.
The highly skilled manufacturing workforce, and access to key markets for both raw materials and critical sales channels, are some of the main benefits for a UK-based company. However, the skills level in UK manufacturing can also be a challenge, with skills shortage beginning to become a factor. There is a generational skills gap in engineering, which Jubilee Clips has actively sought to combat by investing heavily in apprenticeships, ensuring existing skills are passed on and enhanced by the next generation of engineers."
As a business how do you encourage innovation within your company? Where do you see innovation opportunities in the future?
"We encourage innovation by inviting all members of staff involved in the production of our clips to come forward with ideas of how to improve the product and the manufacturing process. As a company, we are always looking at ways to improve our products, be it product performance or the overall quality level of our product offering. We have seen a lot of new demand in the fields of renewable energy and hybrid power trains for vehicles, no doubt these sectors will become even more important in years to come as governments strive to meet ambitious CO2 emission targets."
How do you see the shape of the UK fastener supply chain changing in the next ten years?
"Over the past few months we have seen further consolidation in the market of fastener distributors and we anticipate further developments in this respect over the next few years.
Regarding manufacturers of hose clips, the UK supply base at the top end of the market seems fairly strong, so we do not anticipate much movement there. At the lower end of the market there may be some consolidation where weaker manufacturers are swallowed up by those on the acquisition trail.
However, we see opportunities in developing markets, where the trend towards overall product value over pure cost per unit continues. Issues such as corrosion resistance, higher clamping force and durability are also becoming more important.
Challenges will present themselves in the aftermath of the Covid-19 restrictions, both regarding the supply chain of components and raw materials, as well as the distribution of products to the end user. It can reasonably be expected that some companies will not survive this period of uncertainty, but at Jubilee we are in a strong position to continue to grow as a business."