SFC achieves NORSOK accreditation
19 August 2021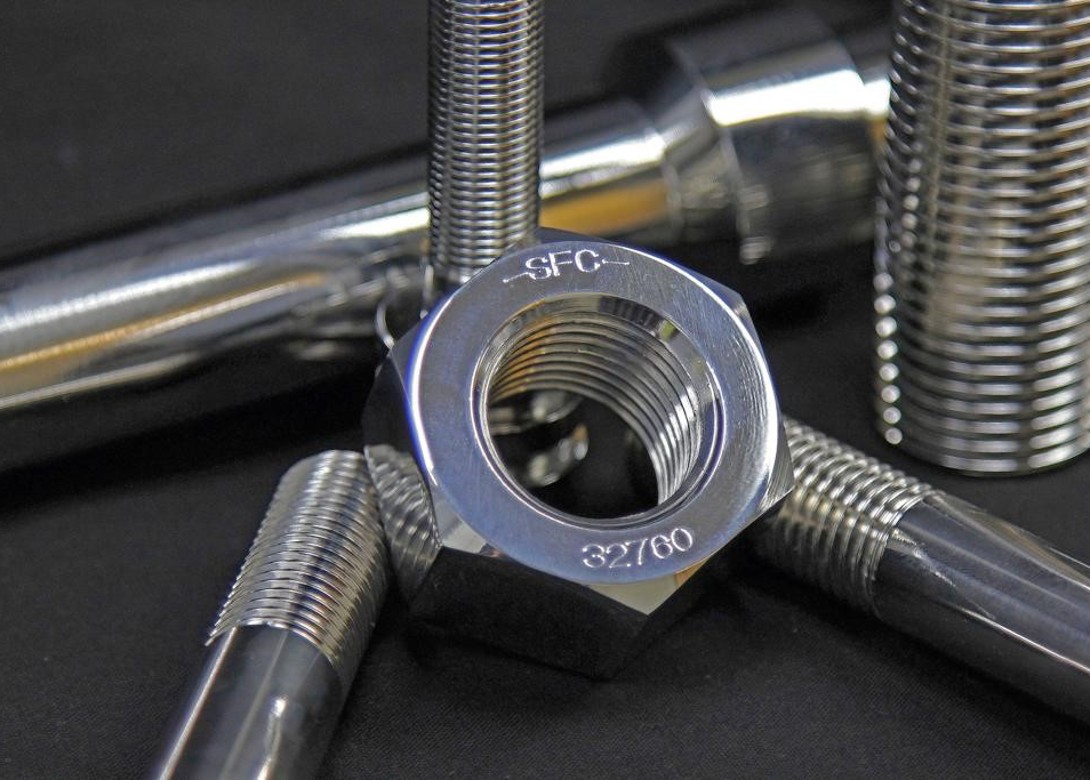 SFC (Europe), a UK manufacturer and stockholder of bolting for use in a variety of sectors, is constantly adapting to the changing requirements within the oil, gas and petrochemical sectors by achieving the NORSOK M630 2020 D60 / D60L accreditation.
This achievement enables SFC (Europe) Ltd to be included on the Equinor TR2000 approved manufacturers list. This approval enables the company to manufacture studbolts, headed product and nuts in UNS S32760 SA from ½ inch (M12) to 2.1/2 inch (M52) diameter.
"To further strengthen our position in the supply chain we have also invested substantially in raw material from our nominated and approved mills, as per our Manufacturing Summary, SFC-MS-001, document," comments SFC. "Part of this has been used to manufacture our core stock of studding, rolled in house, ready to be cut, chamfered and marked, with a large range of nuts being manufactured in parallel, in order to satisfy clients urgent demands for studbolt assemblies."
A large proportion of this material will remain as round bar which, by utilising SFC's on-site processing capabilities, will be devoted to the production hexagon bolts, set screws and socket product. As well as the above NORSOK product range, SFC's core stock also includes studding, studbolts, headed product and nuts, in both finished and semi-finished forms as per the ASTM/ASME grades.
Holding large stocks of raw materials, including duplex, super duplex, and the high nickel alloy series such as monel, inconel, incoloy and DEF-STD grades, enables SFC to offer fast track delivery of non standard items.