Remote monitoring of elongation
19 June 2019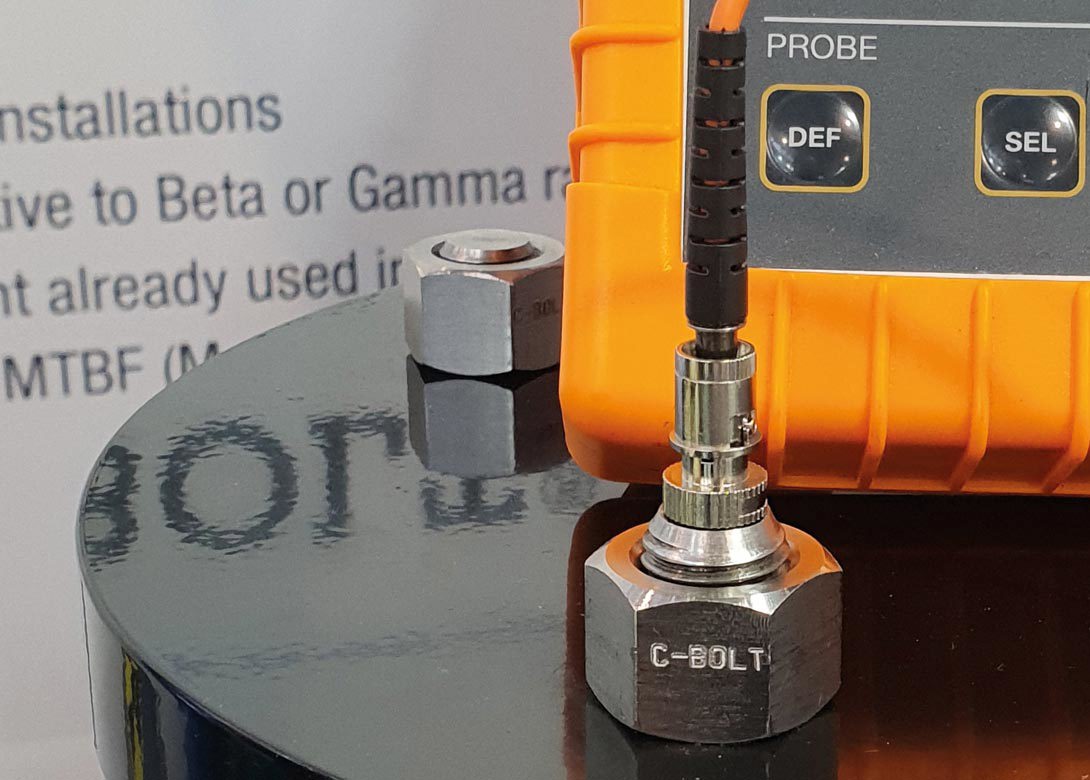 CATHELAIN S.A, a French manufacturer of precision threaded components for the energy sector, has developed C-Bolt® – a concept that allows the remote monitoring of the elongation of elements of an assembly.
Intended for safety assemblies that require vigilance (permanent or cyclic) to ensure the integrity of the tightening, the principle is to integrate an optical fibre sensor with screws, studs, and other threaded rods.
The optical fibre technology used is a patented process based on optical interferometry developed by the Canadian company OPsens. This process was developed in partnership with FT Measure based in Annecy, France. It makes it possible to detect the minute variations (at 0.5μm/m) due to the elongation of the bolt during its tightening, the external stresses (temperature, pressure, corrosion, etc) or its loosening.
C-Bolt® can be installed on all industrial sites and in all sectors of intervention. It is insensitive to radii, magnetic fields, distances (cable of maximum 3.5km), temperatures (from -268°C to + 320°C), ATEX zones, and frequencies. Moreover, by its passive constitution, it does not emit any disturbance to its environment.
The connection of the fibre is done before or after tightening by a connector. It connects the probe to a device called 'interrogator', which is deported by cable routing, at a distance of up to 3.5km. This instrument can support up to 1,300 probes at the same time.
Other sensors, based on this same technology, can also detect with very high accuracy, temperature, pressure, and displacements. It is the same 'Interrogator' that manages all these installed sensors.
In terms of safety, because during the operation of the devices, the facilities maintain their integrity through live monitoring of their assemblies, an alarm can be triggered and be coupled with the sending of mail, or the shutdown of the process.
C-Bolt allows for Conditional Preventive Maintenance (otherwise known as Predictive Maintenance). This method submits the intervention at the right time and in the right place. This largely limits downtime and accurately targets the work to be done.