Patented hydraulic bolt tensioner technology
25 May 2021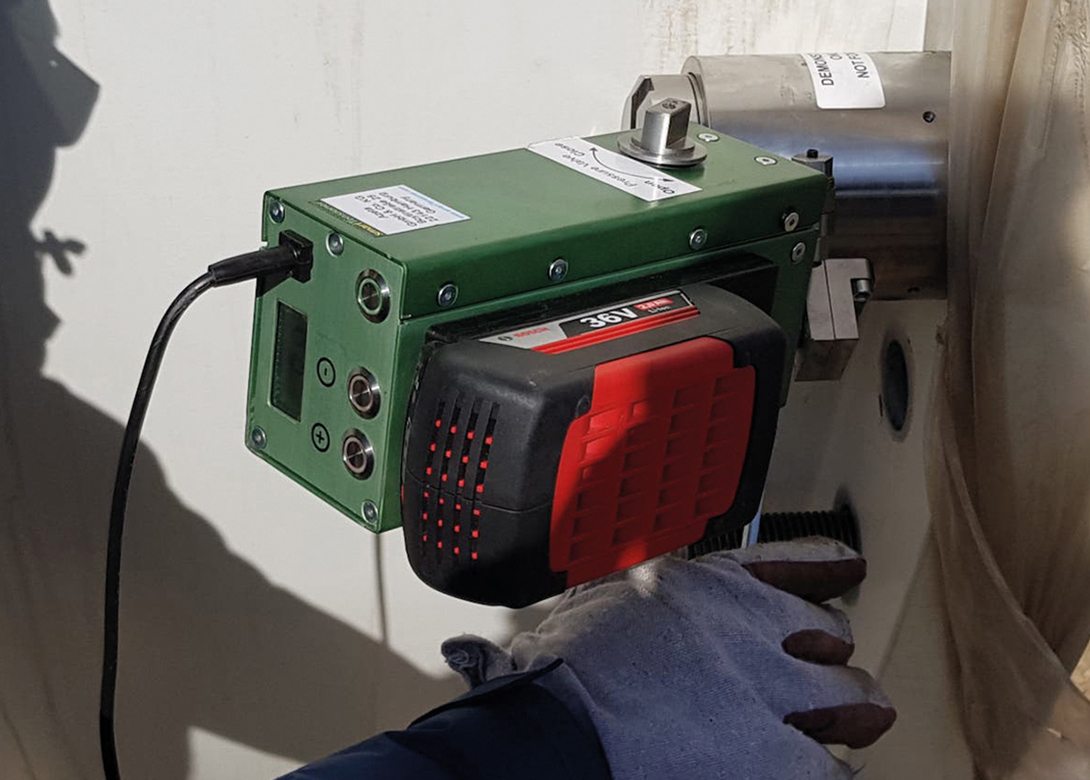 UK-based bolt tensioning expert TensionPro has teamed up with smartTensioner to promote and develop new applications for the innovative technology and software system.
Based in Hamburg, Germany, smartTensioner has developed an integrated tensioner and smart electronic pump system that offers advantages in safety and user operation. It features full intelligent control of the bolt tightening process, data management, and reporting, together with remote operation capability.
"The smartTensioner system complements our product portfolio perfectly and gives our customers exciting options for fully remote tensioner operation. The smartTensioner software system links in with our existing tensioner ranges to give full data control of the bolt tightening process, adding significant value for our customers. We look forward to collaborating with smartTensioner to deliver excellent customer service," comments Dave Metzger, sales director at TensionPro.
TensionPro supplies tools globally through its highly focused distribution network. The company is committed to supporting customer projects with quality, speciality tensioner solutions, covering equipment sales, repairs and refurbishment, spares, special tool designs, load calculations and new tensioner advice. Its core business spans the oil and gas, power generation, wind, civil and industrial markets.