One wrench to rule them all
23 February 2021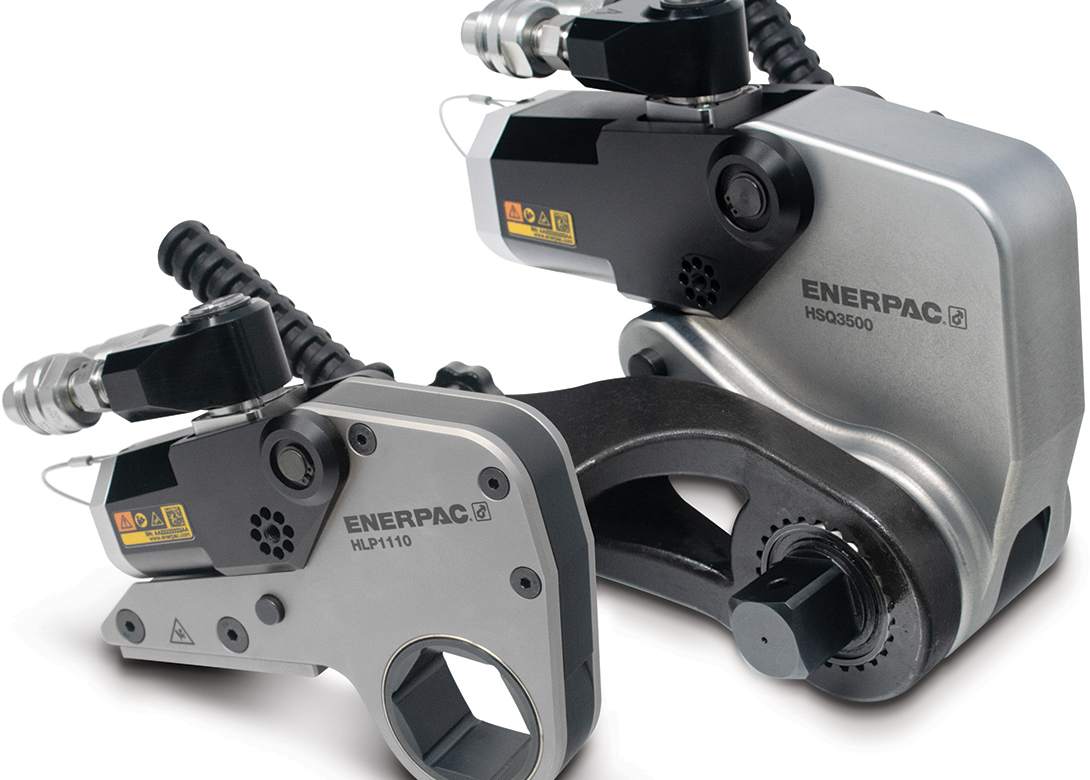 Designed to be interchangeable with a wide range of hydraulic torque wrenches and cassettes on the market, the new Enerpac HMT Series is a flexible, two in one tool that can be used with a low profile hex or square drive cassette. Its modular parts eliminate the need to select and purchase separate tools, helping to reduce the cost of ownership.
Enerpac says its ATEX and CE approved HMT torque wrenches are the most durable wrenches in their class, with up to 2.5 times longer life expectancy than other leading tools. Housed in superior, lightweight alloys, the HMT provides strength and versatility to a variety of bolting applications, all in a single tool.
The tool is also low maintenance with only three moving parts – all of which are enclosed, minimising pinch points. Additional features and benefits include 30 degrees of stroke, allowing up to 25% faster bolting than other known brands, while the tool's fine tooth ratchet prevents the tool from locking on, thus speeding up the bolting process.
Supplied with an ergonomic safety handle as standard, the Enerpac HMT torque wrenches include a push button, quick release, reversible square drive, while the HSQ square drive reaction arm has a single dial lock for rapid change. The Enerpac HMT Series' square drive reaction arm also allows the body to move away from any obstacles.
Used with hex sizes from 1 1/16 inches to 3 15/16 inches AF or 26mm – 100mm AF, the torque wrench has an accuracy of +/-3%. For additional safety, a link pin retainer prevents dropped objects.