Nasmyth awarded merit status for Nadcap chemical processing
25 August 2020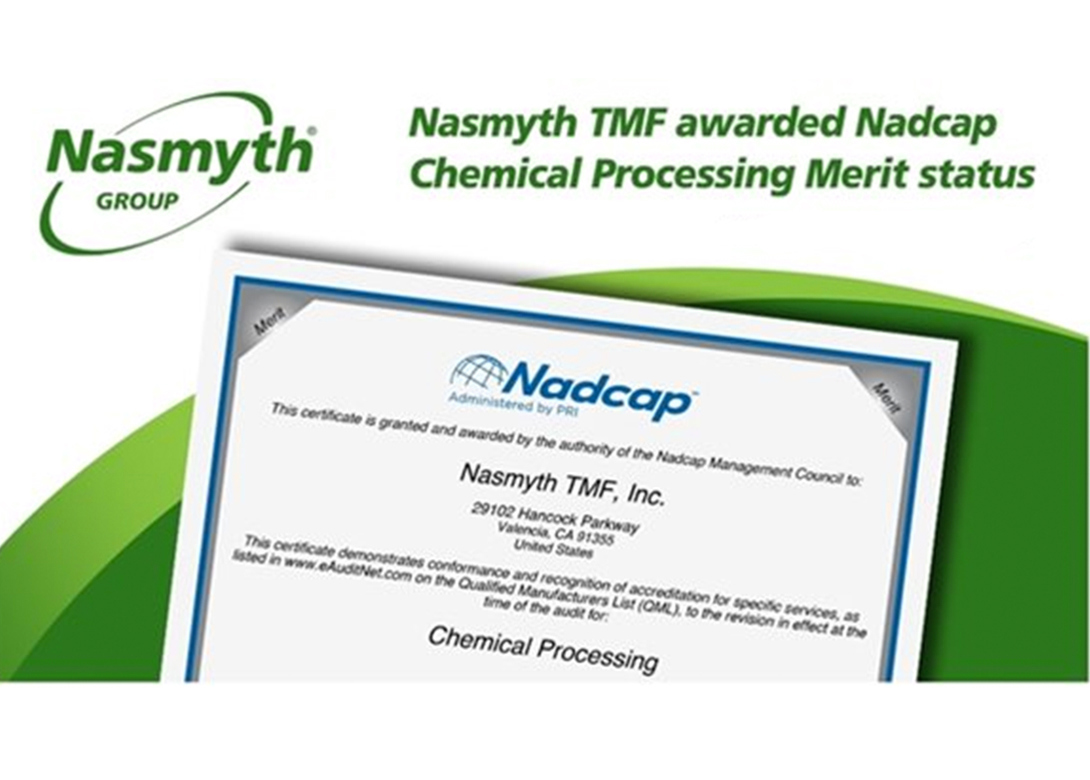 Nasmyth TMF, a specialist in metal finishing, painting, and non-destructive testing for the aerospace and defence industries, has been awarded merit status for Nadcap chemical processing.
A certified FAA repair station, Nasmyth offers both protective and cosmetic coatings, with capabilities including complex masking, painting, grit passivation, quality testing, electro-mechanics, and tartaric and boric sulphuric anodising.
Michael Steinberg, general manager of Nasmyth, commented: "The Nasmyth TMF team are pleased to achieve Nadcap merit status for our chemical processes. Nasmyth has developed a reputation for reliability, precision and speed over the course of its 55 years in the industry."
Nasmyth is at the forefront of green zero emission metal finishing processes. The team can offer its customers metal finishing services without any harm to the environment thanks to its latest state of the art production facilities. There is zero discharge across the whole facility; no water or chemicals go into the waste system, and all the emissions are fed through acid scrubber and chrome scrubber extraction systems. Through high-tech filtration systems, it also recycles the water for reuse.