Greenkote® coatings used in the world's second largest natural gas processing facility
27 March 2019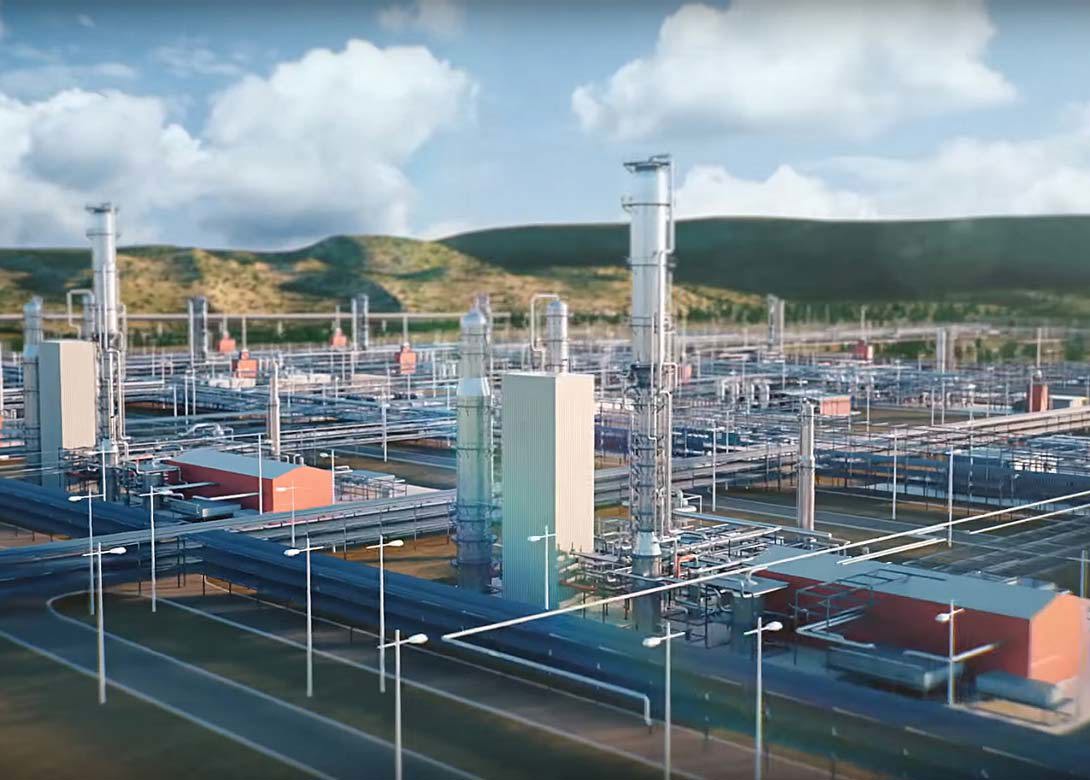 Greenkote Plc has announced that its Chinese licensee has won a major contract to supply 1,200 tonnes of coated hex bolts for the construction of the new Amur Gas Processing Plant (AGPP) in the Amur region of Siberia.
When completed, AGPP will be the second largest facility of its type in the world, designed to process 42 billion cubic metres of gas per year. The Greenkote® licensee, Shanghai Premier Tension Control Bolts Co Ltd, is a joint venture of Tension Control Bolts Ltd (TCB) of the UK, Shanghai High Strength Bolts Plant Ltd (SHS) and Shanghai Yan Yan Trading (YYT).
"We're very proud of Shanghai Premier for winning this significant contract," said Mark Gore, CEO at Greenkote. "There were six other suppliers competing, and the performance specifications for the coatings were extremely high. Because of the very harsh Siberian environment, the customer required unusually thick coatings as well as the need to pass 1,000 hour salt spray testing. Shanghai Premier did an excellent job."
"For the AGPP we are providing a range of Greenkote coated Grade 8.8 and Grade 10.9 hexagon bolt assemblies – 16mm to 30mm in diameter," said Yan Wei, vice general manager of Shanghai Premier and general coordinator of the AGPP project. "Our bolts are being used as fasteners for the steel structures throughout the AGPP facility. Deliveries began in October 2018 and will continue until June 2019."
Shanghai Premier operates a full state of the art Greenkote coating line and has added significant new capacity to fill the AGPP contract. The company's Greenkote coated preload bolts, both tension control bolts and hex bolts, all meet the most stringent international standards including ISO C5-M, which addresses very highly corrosive marine environments.
Greenkote is a proprietary family of high performance zinc‑based coatings that can be applied to ferrous metals and alloys by a patented thermal diffusion process – for fasteners and many other applications. Greenkote replaces many older processes such as hot dip galvanising, zinc plating, sherardising and metal flake coating. In addition to its superior anti-corrosion qualities Greenkote also provides improved adhesion and longer wear, and it helps eliminate hydrogen embrittlement. Greenkote is also eco‑friendly, from which its name derives. Unlike many other anti‑corrosion coatings, Greenkote processing is totally free of pollutants. It is also compliant with ASTM A1059/A1059M, an industry standard specification for zinc alloy coatings.
Notably, in 2016, Greenkote coated bolts (provided by Greenkote licensee TCB of the UK), were also selected for use in constructing the new Safe Confinement Shelter over the Chernobyl nuclear power plant site – another world-class application in an extremely harsh environment.