'Eureka' moment leads to wind turbine bolt tension inspection tool
06 December 2021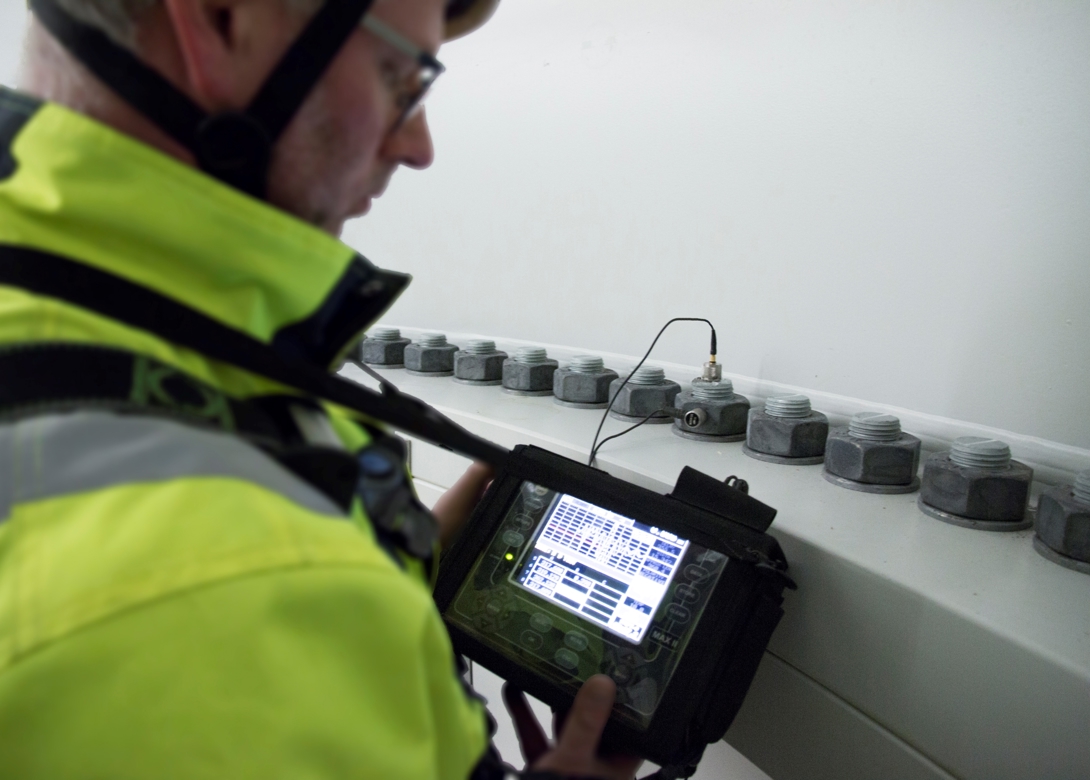 A passion for safety and a 1:30am 'Eureka' moment gave Danish Engineer Flemming Selmer Nielsen the idea for Bolt-Check – a bolt tensioning inspection tool for wind turbines.
Incorrect bolt tension can lead to the failure of an entire wind turbine, as Selmer Nielsen knows only too well. In his former job as the bolt expert at a major wind turbine manufacturer, he has seen it all, including one collapse. It had always bothered him that no simple and effective measuring instrument existed to measure the safety critical tension in the bolts.
Recalling his eureka moment, Flemming Selmer Nielsen commented: "I still remember the exact time vividly; it was 1:30am and I was physically wide awake with the clear idea of the invention and exact equation of how to determine the accurate tension of a bolt in the wind turbine. The solution was in combining ultrasonic and physical measurements of the bolt, where the tension in the bolt can be determined by knowing only the difference between these two measurements. This had not been done before."
He continues: "Using a torque wrench or a tension tool to tighten a bolt provides indirect measurements of the clamping force. Our system directly measures the elongation of the bolts that occur when a bolt is under tension and that is a significant difference."
The direct measurement provided by Bolt-Check achieves much greater accuracy than, for example, a torque wrench. "This means that we can afford to tighten the bolts somewhat harder than is otherwise possible. This may mean that we only need a single retightening of the bolts. We can cut the maintenance time in half."
The engineers benefit too
Another benefit of Bolt-Check is improved health and safety for the engineers carrying out this vital work. Traditional tools can be heavy and can also be a safety hazard as they operate at high hydraulic pressure. Capable of checking more than 100 bolts per hour, the Bolt-Check tool is light and handheld and thus offers significant health and safety improvements. 
The Bolt-Check tool does not require specially manufactured bolts, but can be used with any bolt. This is one of the reasons that the system costs a fraction of the price of some other sensor-based systems. However, a unique traceability tag can be easily added to each bolt monitored, providing a detailed documentation trail that includes the location of each bolt, as well as its service and maintenance schedule.