Environmentally sealed washers
26 April 2023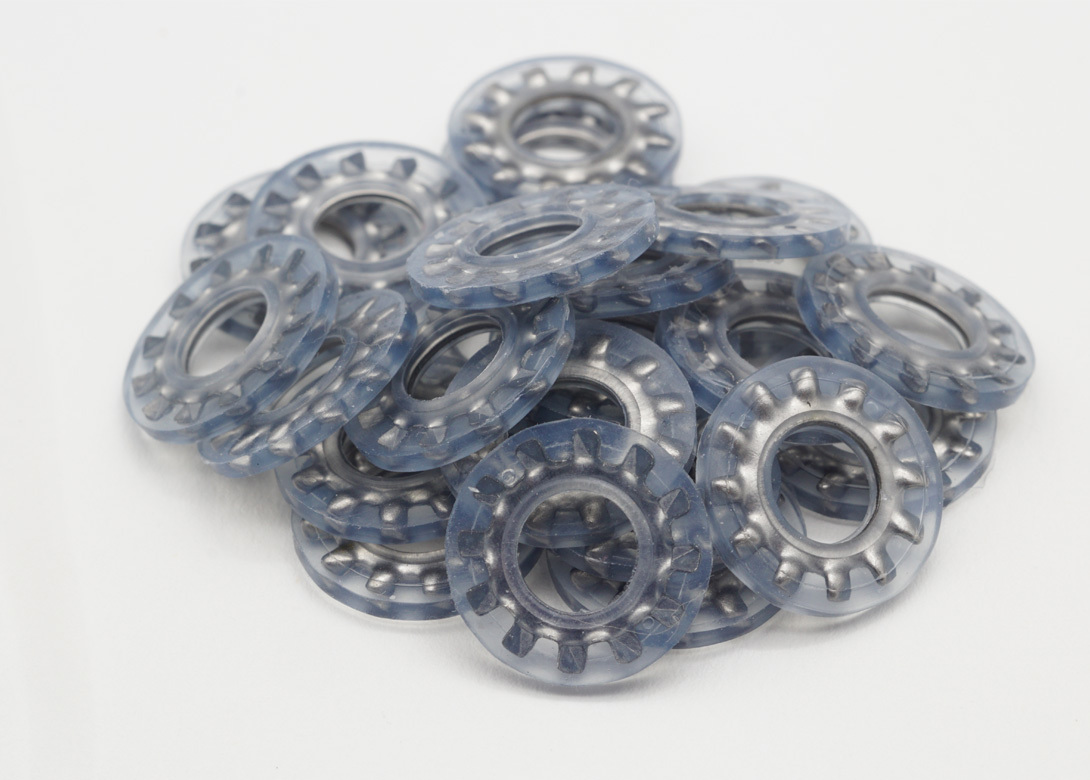 Designed to combat issues deriving from the electrical systems found in solar panels being exposed to harsh environments for long periods of time, SURE-BOND™ offers its range of sealed washers as a simple and cost-effective solution.  
When an electrical connection is exposed to the elements, weathering and water intrusion can cause harmful corrosion in the connection. Weathering, water intrusion and galvanic corrosion commonly break down the bonded electrically conductive materials creating an insulation barrier between them. This causes the electrical bonding connections to fail.  
Thanks to the unique design, SURE-BOND's environmentally sealed star washer (ESW) provides 360 degree protection against corrosion and degradation of electrical connections. The electrical bonding and grounding hardware includes an ESW that is embedded in an air and watertight silicone layer to prevent contamination and corrosion. An electrical connection between two metallic surfaces requires the ESW when the connections are exposed to corrosive environments.