Connected IoT bolts challenge manual inspections
22 November 2021
The IndTech company Strainlabs has developed the world's first IoT system which utilise bolts with an integrated sensor to automatically monitor machines and applications. The solution is CE Marked and available to digitalise maintenance routines and issue warnings before failures occur.
Sweden has a long tradition of innovations that make life easier for people all over the world including the wrench, ball bearings and the pacemaker. Strainlabs connected bolts continue to build on this tradition. Since bolts are the most common technique for joining parts together, they are also a common source for inspections, maintenance and breakdowns. It is commonly known that unplanned production stops take several times longer to repair compared to planned maintenance. Strainlabs Bolts quickly enable tangible value by issuing warnings before a bolt comes loose.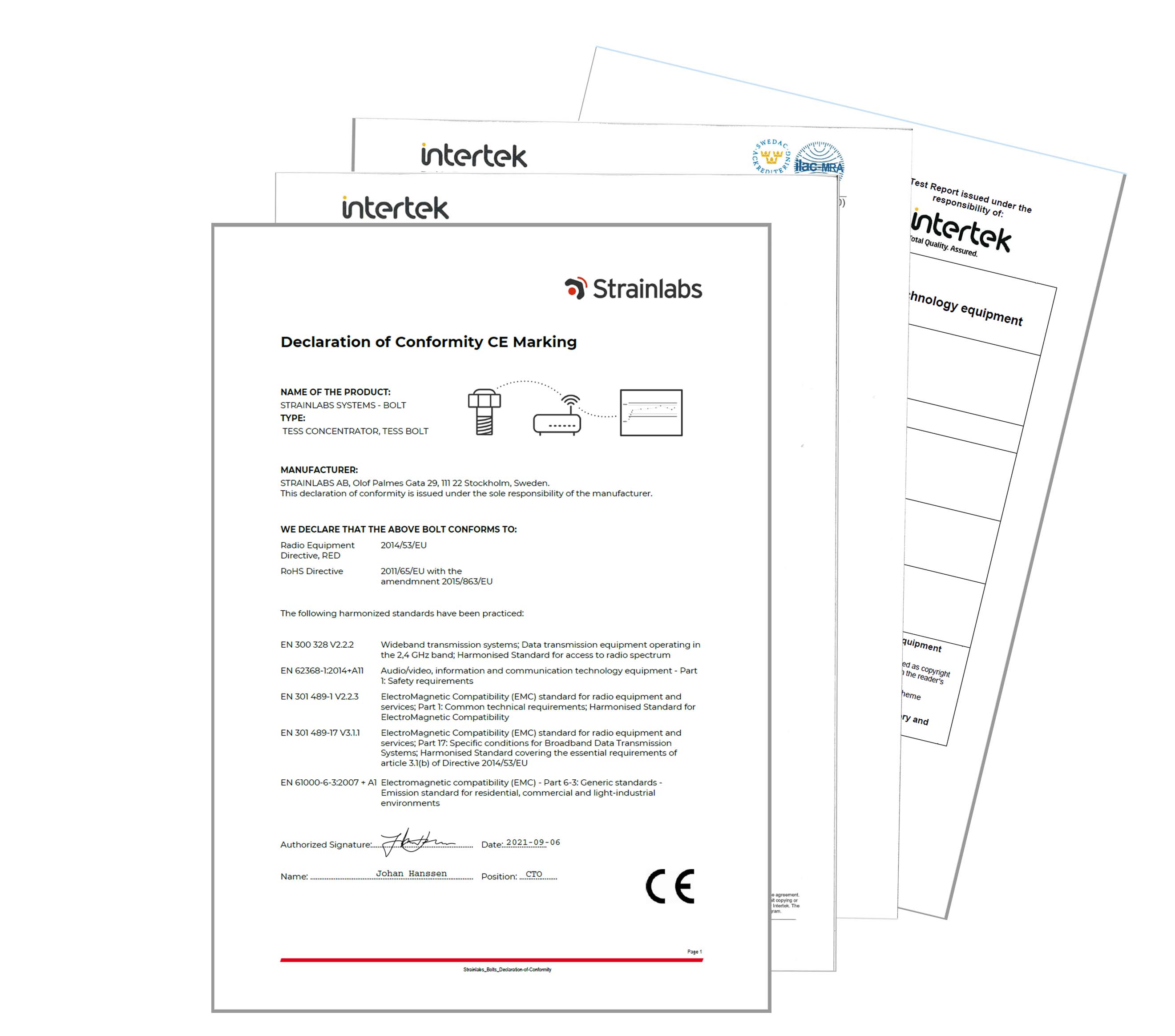 "The ability to monitor bolted connections installed in a completely different geographical location improves safety for maintenance personnel and enables a more strategic and predictable maintenance work," explains Csaba Madru, CEO at Strainlabs.
IndTech (Industrial Technology) is a rapidly growing industry and is primarily aiming to digitalise existing equipment and machinery. ABB's incubator SynerLeap has followed Strainlabs for the past two years: "The unique thing about Strainlabs is the incorporation of a sensor into a standardised machine component to monitor the application. Industrial applications often suffer from exposed bolted connections which makes Strainlabs a highly relevant condition monitoring solution," says Peter Löfgren, founder and director of SynerLeap powered by ABB.
The bolting industry is expected to continue to grow, especially when it comes to specialised applications. Strainlabs standard range of M10 - M20 cover the high runners of bolt sizes used, enabling a large potential market. "There is no similar technology on the market where bolt preload is measured automatically and presented with graphs that helps take maintenance decisions," adds Csaba Madru.
To developing preload sensing bolts for an industrialised process has taken time and it has been a demanding process to miniaturise all the parts, but now the solution is ready to be scaled up. As Strainlabs Bolts are unique, tests have been carried out with Intertek to ensure that the incorporated electronics and radio communication meet the European CE-compliance requirements related to environment, safety and health.
Peter Löfgren at SynerLeap: "We see an enormous potential in the information Strainlabs' solution enables. Collaborating with this type of tech company is an important part of our strategy to jointly improve the competitiveness of Swedish industry, but also to help challenge traditional and costly maintenance methods."