BUMAX supports offshore wind project
15 April 2021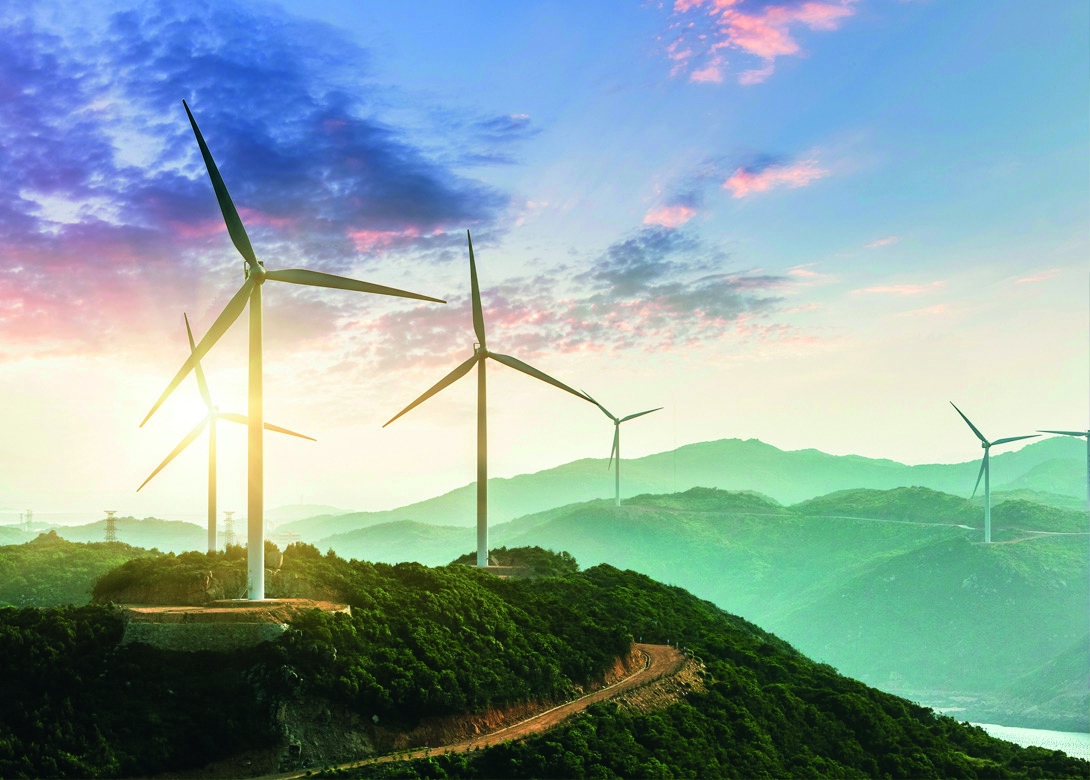 Swedish manufacturer of premium stainless steel fasteners BUMAX, along with its sister company Bufab Denmark, partnered the Danish CeJacket project to develop more efficient methods to manufacture jacket structures for offshore wind turbines.
The purpose of the Danish CeJacket project is to develop more efficient methods to manufacture the jacket structures that could potentially be used for offshore wind parks in deep waters, with the overall objective to reduce costs. The idea is to manufacture jackets in modules as opposed to whole structures to streamline manufacture and assembly. The project was launched in 2017 and was completed in November 2020.
BUMAX, along with Danish industry and academic partners, was invited to investigate fixed foundation solutions for constructing large offshore wind turbines in deep water. Tests during the project concluded that BUMAX fasteners would be suitable for the design and construction of modular and durable foundations. Therefore, BUMAX provided fasteners for the project partners to test.
Stud bolts, washers and nuts in the stainless steel BUMAX 88 grade for marine applications were provided as they offer good corrosion resistance to the harsh salt water environments, as well as high strength to ensure a maintenance-free solution throughout a wind turbine's design life.
The 2019 CeJacket Splash Zone Report by Force Technology, which documented three tests with BUMAX 88, concluded that: "The stainless steel BUMAX 88 mechanical fasteners and stainless bolt extenders did not display any signs of pitting or crevice corrosion, nor did they display any signs of cracks in the stud and nut base metal after testing."
"The use of high strength corrosion resistant BUMAX products can be a good choice for demanding marine applications as they can reduce lifecycle costs and safeguard large capital investments, such as wind turbines – as the CeJacket project has highlighted," says Robert Svendsen, managing director of Bufab Denmark, a BUMAX sister company.
"There is a need for innovative foundations since the global market for offshore wind power continues to grow, with wind turbines getting larger and being constructed in deeper water," said Lars Holm, CEO, BUMAX. "This requires different foundations and structures compared with conventional fixed foundation wind turbines in relatively shallow waters."
Some of these large deep water turbines will require so called jacket structures, which are steel substructures that are traditionally used in the oil and gas industry to support offshore rigs at water depths much greater than 100m. The challenges for such structures include how to cost-effectively construct them while ensuring the use of high strength and corrosion resistant materials.
A potential modular jacket structure solution with bolted connections would require stainless steel fasteners that can withstand the corrosion conditions throughout the different parts of the structure. This includes below the waterline, above the water line and within the crucial 'splash zone', where corrosion conditions can be more severe due to repeated wet and dry cycles and build-up of salt deposits. The bolted connections must also have a high strength and provide a long-life maintenance free fastener solution in all these areas.