A 'one stop shop' for wind energy turbines
03 December 2021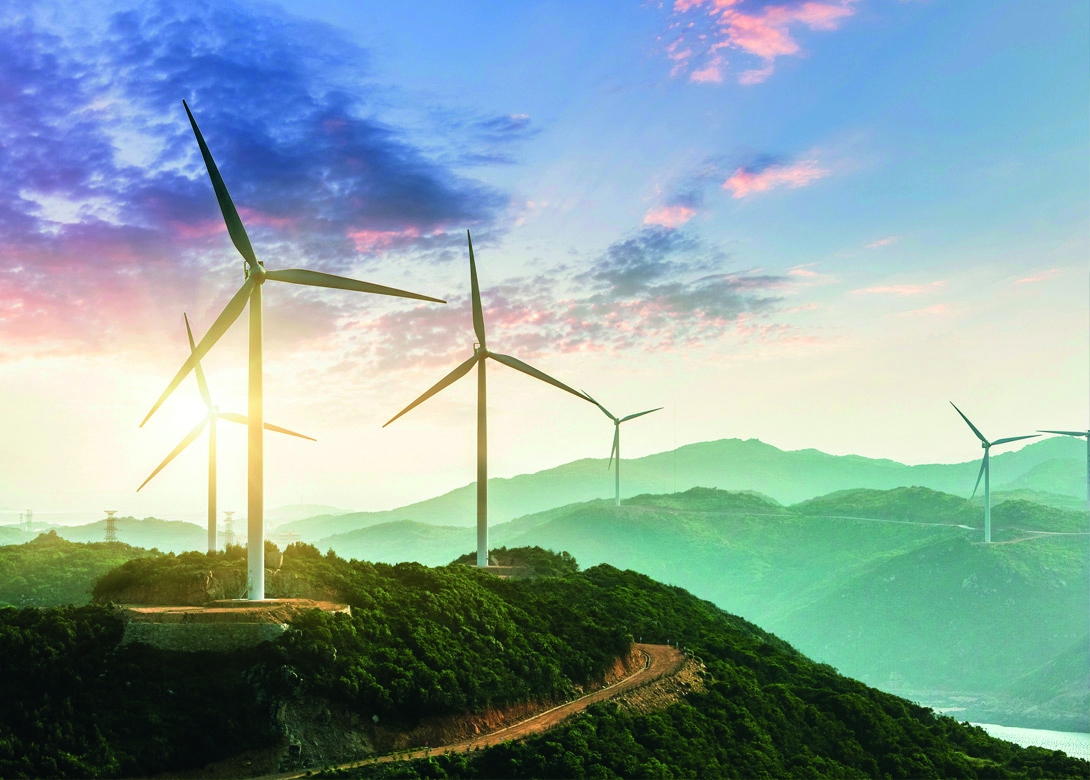 Thanks to its vast production capabilities and wide range of products, Berdan Cıvata has been able to establish itself as a leading fastener supplier for the wind energy sector.
Berdan Cıvata is a 'one stop shop' when it comes to fasteners for wind energy turbines and is an approved supplier for a list of world leading wind turbine producers, including GE Renewable Energy, SIEMENS-GAMESA, Enercon GmbH, Nordex SE and Vestas Wind Systems A.S.
The Turkish company has been able to become such a key partner within the wind energy sector thanks to its fully integrated factory. Berdan Cıvata has both hot and cold forging production facilities, a heat treatment facility, a coating facility that includes hot dip galvanising, electro galvanising and zinc flake, a first class R&D centre, as well as
what the company says is the first and only
ISO EN 17025 accredited test laboratory for the fastener sector in Turkey. 
"Our accredited test laboratory includes a 500 tonne capacity tensile test device, which is Berdan patented, as well as a 30,000Nm capacity torque friction test device," points out Berdan Cıvata. "With this tensile test device, a 10.9 grade M72 diameter wind turbine bolt was broken at 430 tonnes as full body. We are also able to implement torque tests up to M72 diameter and report suitable torque values, which should be used in the project, for clients with K1/K2 tests. The laboratory also supports our valuable customers with 20 different other quality control tests."
All of this capability means that from the acceptance of the raw material at the beginning of the process, all the way through to the final end product, every production process can be carried out under one roof – ensuring sustainability, integrity, reliability and traceability.
Solutions for multiple wind turbine applications
Due to its vast manufacturing capabilities, Berdan Cıvata can supply fasteners for multiple areas of a wind energy turbine – from the foundations to blades. The products available include anchors for anchor cages and plates of foundations, HR/HV and DASt-021 fasteners (EN 14399-3/4/5/6/8/9) for tower connections, SB bolts and nuts, control tension bolts (EN 14399-10), nacelle bolts and nuts, rotor and blade stud bolts (double end and fully threaded), as well as special products according to technical drawing for new designs. 
"All of these products are manufactured to the highest quality and using the very best coatings, but with zero hydrogen embrittlement risk on 10.9 and 12.9 grade products that have been hot dipped galvanised during heat treatment thanks to our patented special method," states Berdan Cıvata
The company has manufactured almost 33,000 tonnes of fasteners for 3,750 wind turbines, which have an energy production capacity of 5,500MW per year, to date. Alongside the wind energy sector the company has also worked on projects in various other sectors, such as: 
Northern Cyprus water supply project: The project starts from Anamur City (located in south of Turkey) and ends in Northern Cyprus. The pipeline distance is 80km and is located 250m underneath the Mediterranean sea. Berdan Cıvata supplied Bercrome® coated flange studbolts to the project. "The Bercrome coating is a patented solution that achieved up to 6,500 hours in a salt spray test, which means it offers nearly 150 years of corrosion resistance."
Trans Anatolian natural gas pipeline project (TANAP): 1,850km part of this pipeline project passes through Turkey. Berdan Cıvata supplied Teflon coated flange studbolts, bolts and nuts to the project. The Teflon coating has a resistance of 2,400 hours in a salt spray test.
Kuwait International Airport project: Berdan Cıvata manufactured 820 tonnes of fasteners (bolts, nuts, studbolts, anchors, etc) for the project.
Qatar Lusail stadium project: The stadium was built for the 2022 Qatar World Cup and has a capacity of 93,000. Berdan manufactured 200 tonnes of fasteners for the foundation, steel construction and space frame system of the project.
"With our fully integrated factory, first class accredited laboratory, and huge amount of experience, we are excited to continue to work with our current wind energy partners and will look to develop new business with the market, as well as on other mega projects in different sectors – wherever and whenever," concludes Berdan Cıvata.