Welcome to LEDERER WORLD
19 May 2023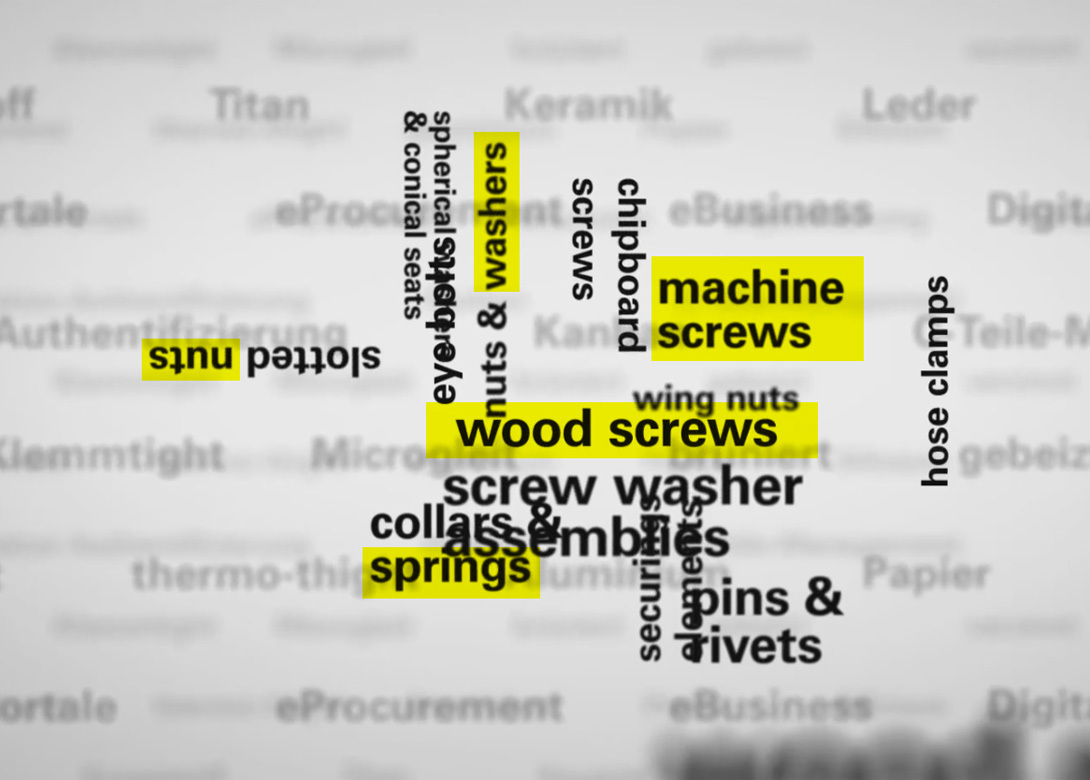 Lederer is inviting everyone to discover its diverse range of products, materials, and services, by entering LEDERER WORLD – an interactive part of its website that gives further insights into the assortments, materials, quality, logistics, digitisation, special parts and coatings available from the German distributor.
From screws and nuts to washers and springs; from maritime and solar to mechanical engineering and mobility; from quality and Kanban to material and logistics; from analysis and reporting to service and digitisation; the different options from Lederer, its products, and services, open up an almost infinite number of possibilities. 
Lederer GmbH stands for decades of experience with fasteners, both standard and special parts, as well as C-parts management. Every day, more than 6.3 million items are shipped and delivered to Germany, Europe and worldwide. Via the LEDERER WORLD section on its website the company is enabling visitors to delve deeper into the different opportunities and services available.
The topics covered include: 
Lederer supplies
Lederer is able to supply more than 40,000 fasteners according to norm and standard, including woodscrews, chipboard screws, machine screws, screw washer assemblies, nuts and washers, collars and springs, securing elements, pins and rivets, hose clamps, wing nuts, eye bolts, as well as slotted nuts.
Efficient logistics
From cardboard box to commissioning, Kanban, and RFID, Lederer can supply all types of packaging, assembling, labelling, containers, bins and shipping, as well as complete C-parts management and Vendor Managed Inventory services – helping to increase efficiency. 
Working digitally
Whether EDI, online shop, eProcurement, Cloud, upload or download, Lederer is able to provide fast information, accelerated processes and short reaction times for customers looking for prices or stock digitally, whether just an enquiry or order. 
The best quality materials
Lederer is able to supply a wide range of materials in the best quality – whether it is stainless steel, carbon steel, copper, bronze, aluminium or even plastics. 
Quality management
Lederer tests, measures, analyses and controls every aspect of its processes with its own testing laboratory, accredited in accordance with ISO/IEC 17025, able to carry out spectrograph analysis, x-ray examination, salt spray tests, as well as Rockwell and Vickers hardness tests. 
Special parts by drawing
On the basis of customer specifications, whether drawings or samples, Lederer is able to procure any special part – including swivelled, extruded, assemblies, press forged, hot formed, cast, forged, stamped or bent. 
Coatings at Lederer
Lederer is able to meet every customer requirement accurately, whether it is for increased corrosion protection, easier processing or for screw locking. Coatings and processes available include burnished, oiled and tumbled, pickled, thermo-tight, Gleitmo, Loctite® Dri-Loc® 2040, zinc flake flZnnc-600, microGLEIT, Klemmtight, GEOMET®, Tuflok-360°, Durni-Coat®, as well as tin plated, copper plated, sliver plated, gold plated and chrome plated.