Walter expands its PVD indexable insert range
10 December 2021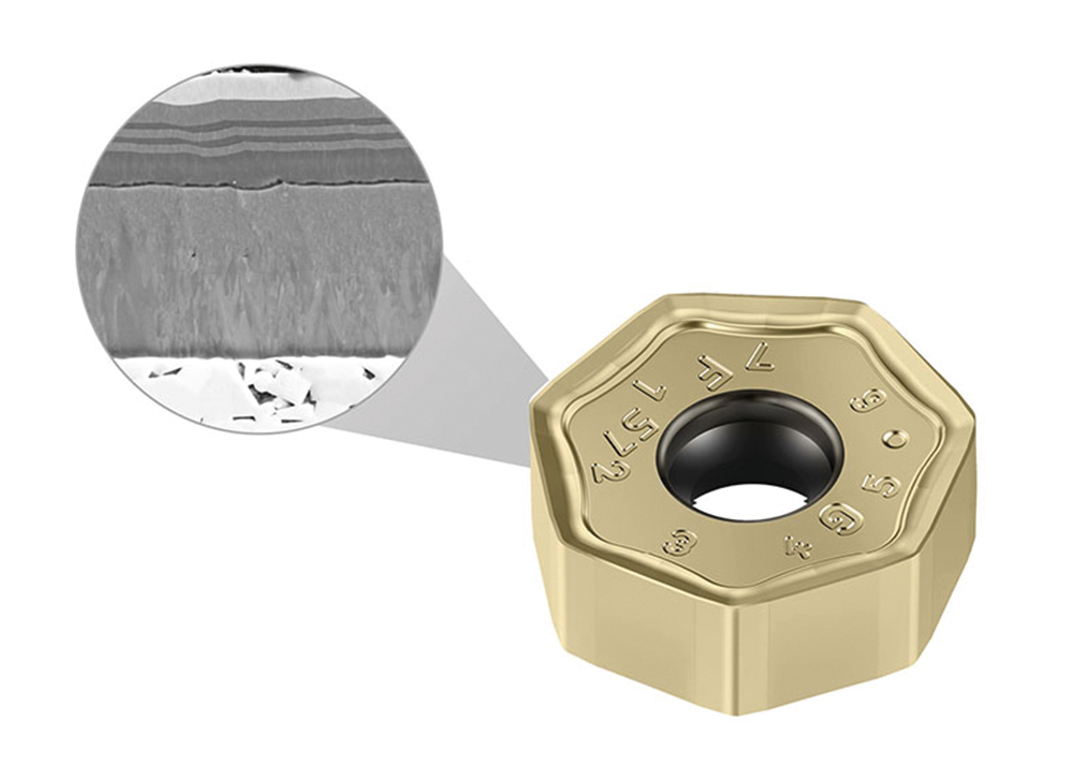 After the launch of the WKP45G PVD grade for the Walter Xtra·tec® XT, Walter BLAXX and M4000 milling cutter families, Walter AG has introduced new Tiger·tec® Gold indexable inserts for milling.
This successful grade is now also available for Xtra·tec® shoulder milling cutters and helical milling cutters, slotting cutters, high feed F2330 milling cutters and F2239 copy milling cutters. Just like the previously launched insert styles, the new indexable inserts stand out from the crowd due to their versatility and range of applications.
The foundation for the high process reliability of the Tiger·tec® Gold indexable inserts is their balanced ratio between wear resistance and toughness. The world's first PVD Al2O3 coating on the inserts ensures that the rake face is extremely smooth, thereby guaranteeing low friction and a long tool life. Depending on their needs, users can either use higher cutting data, ie to produce more in the same time period, or make use of the insert's tool life to reduce their machining times.
Alongside the coating technology, the layer structure of the grade also makes it unique: A tough carbide substrate is topped with an extremely wear resistant TiAlN layer, followed by a highly temperature resistant aluminium oxide layer (Al2O3) and then a gold-coloured ZrN top layer.
This optimises the friction behaviour and wear detection. This unique structure makes the Tiger·tec Gold PVD indexable inserts suitable for universal use in all common Walter milling cutters and for all materials in ISO groups P, M and S – such as austenitic stainless steel or titanium alloys – and even in tough situations, for instance machining large overhangs or wet machining.