Unique solutions for health patches
19 December 2022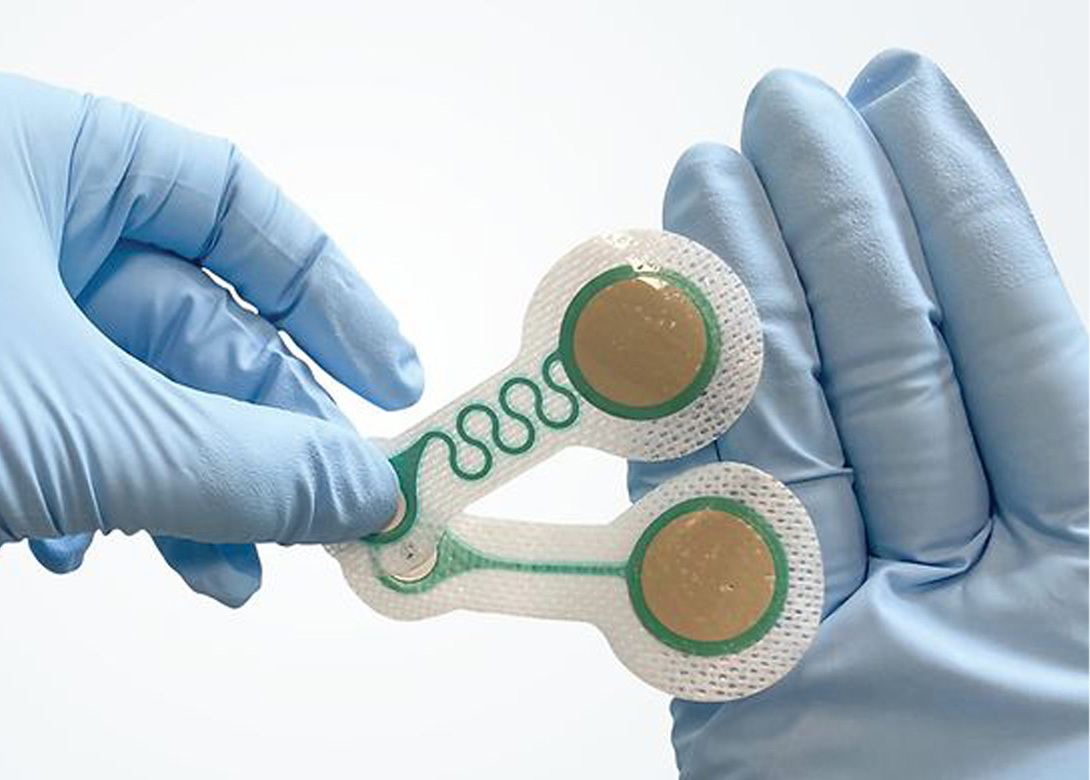 Henkel, in collaboration with Quad Industries, has developed a new concept to enable faster development of health patches for the medical industry. The partners are offering a demo package of twelve electrodes that customers can order online. The demo package is designed to allow engineers to quickly test the functionalities of their concepts and reduce the overall development time.
Henkel and Quad Industries have entered a partnership in response to the increasing demand for digital health solutions and remote patient monitoring. With the demo package of twelve electrodes, medical engineers can test their initial concepts and progress to the design stage quickly. This approach enables a more efficient design, saving at least one prototyping cycle and the respective time and cost investment.  
"With this unique offer of demo electrodes, we can really help to further boost the great innovations that are in the pipeline of many of today's healthcare start-ups and electrode manufacturers. We strongly believe in the potential of this approach, enabling a new efficient way of product development in an industry that is in full expansion," says Stijn Gillissen, global manager for printed electronics at Henkel.
The initial focus of the demo electrode package is Electrocardiographic (ECG) monitoring, as this is often linked to different disease profiles. ECG is not only used to check the rhythm of heartbeats, but also various other values like damage of heart muscle cells, the heart's size or the function of implanted pacemakers. It is the partnerships' ambition to further expand the functionalities in the near future with different metrics and to evolve towards a multifunctional design.
The electrodes contain five different Henkel materials. The demo patches contain a dry electrode adhesive that ensures electrical contact with the skin. This adhesive also allows the health patch to be worn for multiple days, which isn't always possible with traditional patches using hydrogels. In addition, the demo electrodes contain a conductive silver ink that facilitates the stretchability of the electrode.
"With this ready-made combination of our most advanced state-of-the-art materials, we aim to further drive technology development and strengthen the innovation capacity within digital healthcare," adds Stijn Gillissen.
The demo patches are a joint design and will be produced by Quad Industries. Both companies started partnering in 2019 and since then have collaborated on different projects, most in the digital health sector. "We are pleased to take the next step in our collaboration with Henkel and we are strongly convinced of the potential and added value of our new approach. We believe that we will be able to add a new project to our pipeline every month," states Arne Casteleyn, Co-CEO, Quad Industries.