TR Fastenings renews sponsorship of Sussex triathlete Jamie Bedwell
01 February 2018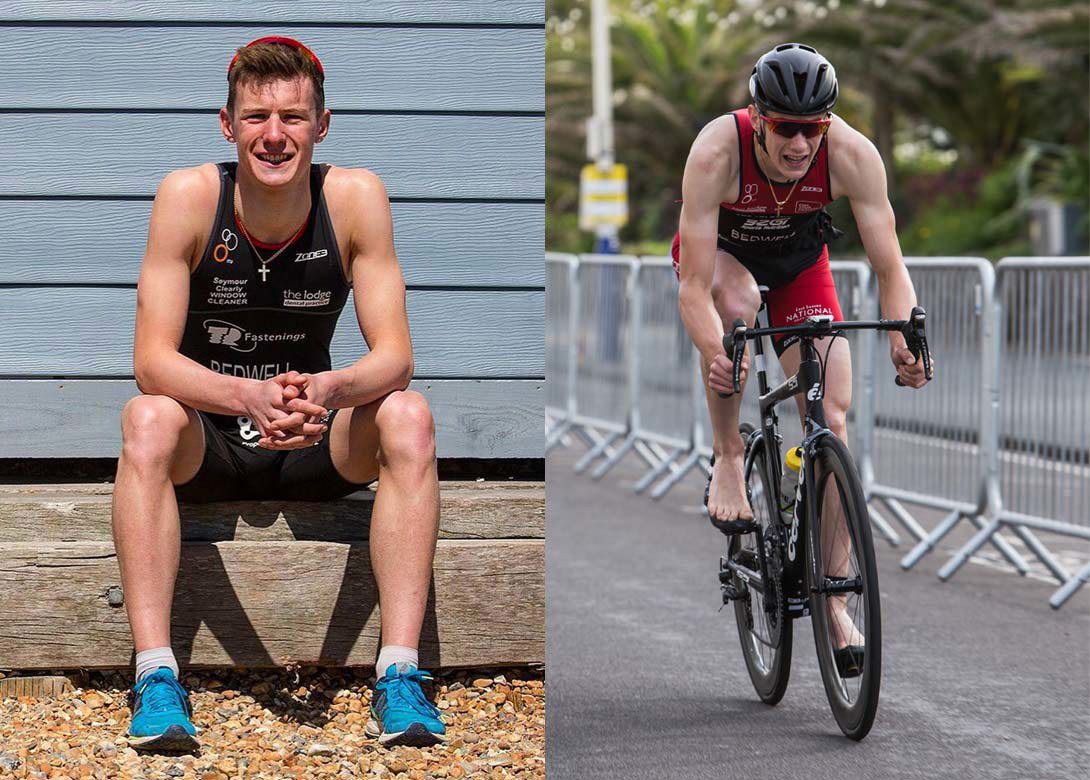 TR Fastenings is once again sponsoring aspiring Sussex triathlete Jamie Bedwell, as he returns to competitive racing after a serious accident. Despite his setbacks, Jamie has made a staggering recovery and is working his very hardest in order to be eligible for selection for Team GB at the 2024 and 2028 Olympics.

Jamie, who was hit by a car whilst out running in October 2016, suffered severe injuries to his kidneys, back and head and was admitted to hospital in Brighton. To the amazement of the medical team and his family, Jamie was released after 5 days and was back in the training pool just 4 weeks after the accident. He completed his first run last Christmas and started the 2017 triathlon season in March. Jamie has also just returned back from surgery on his stomach where he underwent removal of scar tissue that had built up in his bowel from last year's accident as well as the removal of his appendix.

Last year's season finished very successfully for Jamie, where he finished in the top 15 British athletes at the World Championship qualifiers. However, bone pain and stress fractures caused by the accident meant that he narrowly missed out on his place to compete in the European Cup series last summer and was forced to take time out. Jamie re-located to the Alps to undertake altitude training and focus on getting his strength and endurance back to his previous high standards.

His triathlon training, which amounts to over 20 hours a week, is progressing well and Jamie will be stepping up to the Olympic distance in the sport next April as an U23. His ultimate aim is still to reach the Olympics and use his popularity in the sport to help create a platform to promote positive change in the world. Jamie has his sights set on the Paris games in 2024 and LA in 2028.

TR's sponsorship will go towards equipment for all aspects of his training, which includes travel expenses, competition expenses, kit expenses, training camps as well as studying at University. As well as TR's support, he is also signed to triathlon specialists 'The Tri Store' in Eastbourne, where he also works part time, and is a member of triathlon club 'Bodyworks' which is a UK centre of excellence for the sport.

"It's been a challenging couple of years but I'm actually grateful that the accident happened. It's made me live every day to the maximum and I'm more determined than ever to work hard and achieve my dream of reaching the Olympics. It could have been much worse for me and I'm just happy to be here and able to keep competing in a sport that I love. I'm hugely thankful for TR's continued support which allows me to continue on this incredible journey," says Jamie Bedwell.

"Jamie's extraordinary story is an inspiration to us all. To have suffered such a huge setback at his young age and bounce back the way he has, more driven than ever to succeed, is truly admirable. We love to support local individuals and businesses who share our passionate determination to continuously improve and strive for excellence, and Jamie is a fantastic example of this. We wish him all the best in the 2018 season and we are sure he will achieve great things in the years to come," explains Geoff Budd, commercial director and European managing director at TR.