Tornos participates in overall effort to combat Covid-19
22 May 2020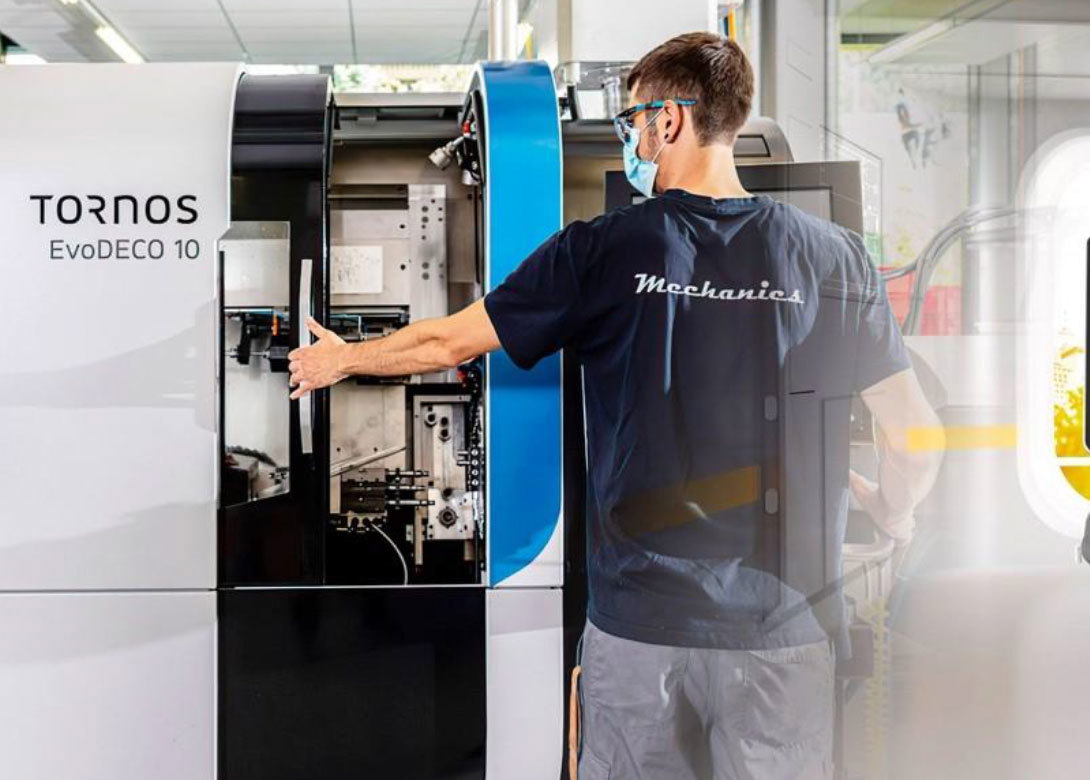 Respiratory assistance devices are currently part of the products that can make a big difference to Covid-19 patients. Switzerland-based Hamilton, a manufacture of ventilation solutions, is doing everything it can to meet demand by increasing its production capacity by 50% compared to last year.
At the heart of this production increase are several Tornos machines, which are running at full capacity to produce one of the nuts essential to proper ventilator function.
Ventilators play a major role in the treatment of patients with severe respiratory symptoms. Manufacturers are working hard to meet the ever-increasing demand for ventilators, with Hamilton announcing: "We working day and night, including weekends, and are not sparing any efforts."
Company Executive Steve Hamilton developed the vision of closed-loop ventilation to automatically coordinate blood gas values with the operation of the ventilator. This resulted in an intelligent ventilator that improves patient safety and reduces the workload for doctors while leaving them in control.
Hamilton therefore offers solutions for every situation; not only ventilators with the same standard user interface but also accessories and consumables specially designed to optimise ease of use and patient safety.
Hamilton also produces leading systems for medical technology, pharmacology and laboratory analysis and it is in this particular field that Tornos has been providing Hamilton a high-precision solution with its DECO range for 22 years.
Hamilton was facing major problems with the supply of a very fragile component for automated pipetting systems with multichannel pipettes. Tornos was asked to respond to this problem and immediately proposed an appropriate solution, leading to Hamilton purchasing a number of DECO 2020 machines; which are still running at full speed.
A key component is produced on the EvoDECO 10, a PEEK Q-nut used in the dispensing units. Verenio Vitali, a polymechanic at Hamilton,explains:"We manufacture several of the essential parts of our ventilators on an EvoDECO 10."
Hamilton and Tornos have been able to combine their expertise to meet this ever-increasing demand of the medical sector; and Tornos is focusing on the medical and dental sector, putting people at the centre of its concerns, and putting technology at the service of public health.