The role of extensometers
17 October 2022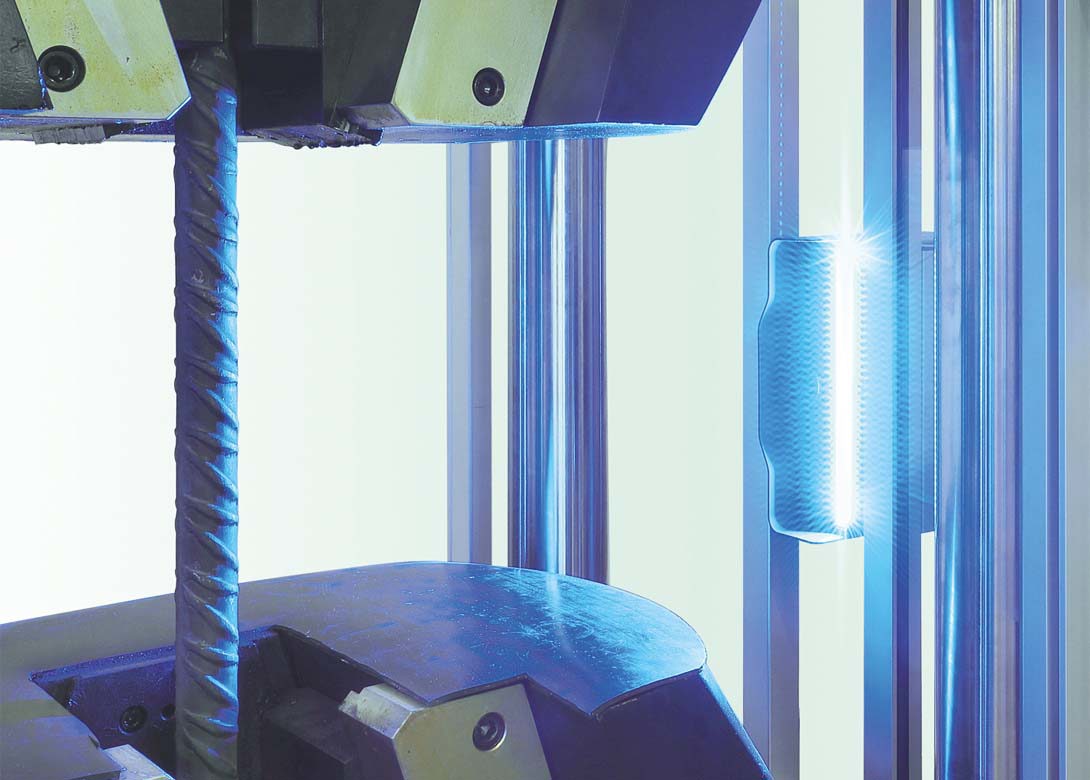 Here Cesare Certini, owner of CERMAC Srl – an Italian testing machine manufacturer – focuses on yield strength measurements and the role, and development, of extensometers.
It is simple and intuitive to understand how tensile strength can be obtained with a tensile test, but it is less obvious how the yield strength is obtained. Until the 1950s – 1960s the yield was calculated based on the tensile test graph, visually verifying the value of the ReH and the ReL and calculating the yield (RP0.2) by plotting the parallel to the elastic region on the graph. 
However, from the 1970s onwards, extensometers began to be used. The first extensometer was designed around the end of the nineteenth century and began to be commercialised on an industrial level only around the 1930s. These were fully mechanical extensometers that did not have great luck because they did not possess an acceptable level of accuracy and had high costs. Furthermore, as they presented inertia and friction, they did not allow measurements of dynamic deformations to be carried out. It was therefore necessary to wait for subsequent technological developments, especially in the electronics sector, which led to the creation of the modern extensometer.
The modern extensometer consists of two grips that are fixed on the specimen to be tested at two points of the extensometer (L0). During the test, the grips of the extensometer remain integral with these points and the extensometer detects the relative displacement ΔL in the range of a tenth of a micron – thanks to the use of sensors with high sensitivity such as strain gauges, LVDT (Linear Variable Displacement Transducer) or linear encoders.
In addition to the clip-on extensometer just described, there are other types of extensometer. The automatic motorised extensometer, mounted integrally with the tensile machine, consists of arms that measure the displacement simply by meeting the gauge length of the specimen to be tested. This system has the great advantage of allowing the test to be carried out more quickly than with clips, thanks to the automatic positioning of the gauge length and the automatic fixing to the specimen.
In recent years, contactless video extensometers has also been developed, capable of recognising precise surface references (e.g threads of a screw) of the sample and tracking their movements in 'real time'. In addition to having the great advantage of allowing better productivity to the test laboratories, they are a tool capable of allowing the calculation of the yield strength even in the case of tests performed on pieces with variable section, such as screws or ribbed bars, which otherwise could be complex.
Finally, there are extensometers for use at high temperatures, where arms are used in ceramic material capable of withstanding temperatures even over 1,200°C. 
All the extensometers described above are available from Cermac, a company that thanks to its know-how is able to install automatic electronic extensometers, clip-on, up to video measurement systems on its machines and on machines of any brand.