The plating and coating eBook
23 September 2021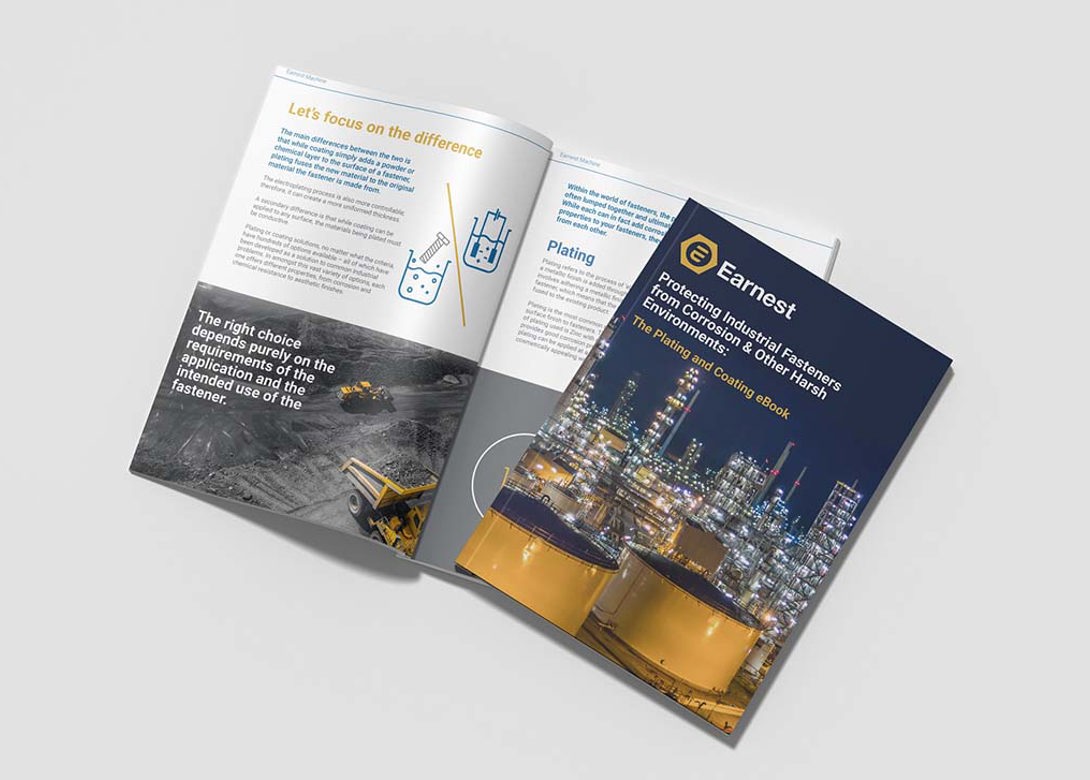 Earnest Machine, the industrial fastener manufacturer and distributor, has launched a new free eBook offering a comprehensive look at solving corrosion and harsh environment issues with platings and coatings for fasteners.
The resource explores the basic concepts and terms that are often used when discussing platings or coatings, including how to specify the protection needed for particular applications. It details both plating and coating options, alongside the difference between the two processes used, as well as taking a closer look at standard platings and coatings that are available in the industry.
The eBook itself is designed to help the industry understand platings and coatings, alongside the vast amount of choices available in the market.
Stuart Southall, general manager at Earnest Machine, comments: "It's very important to us that we provide as much actionable, useful information as possible, as well as a service that helps our customers succeed – and this eBook does exactly that. As a company, we feel that we have a responsibility for education and information sharing alongside our sales and service."
With sections detailing how to determine the protection level needed; how protection levels are tested; what properties each type of protection offers; alongside the solutions available; the resource is an introductory guide to plating and coating.