The nuts and bolts of confident bonding
06 December 2021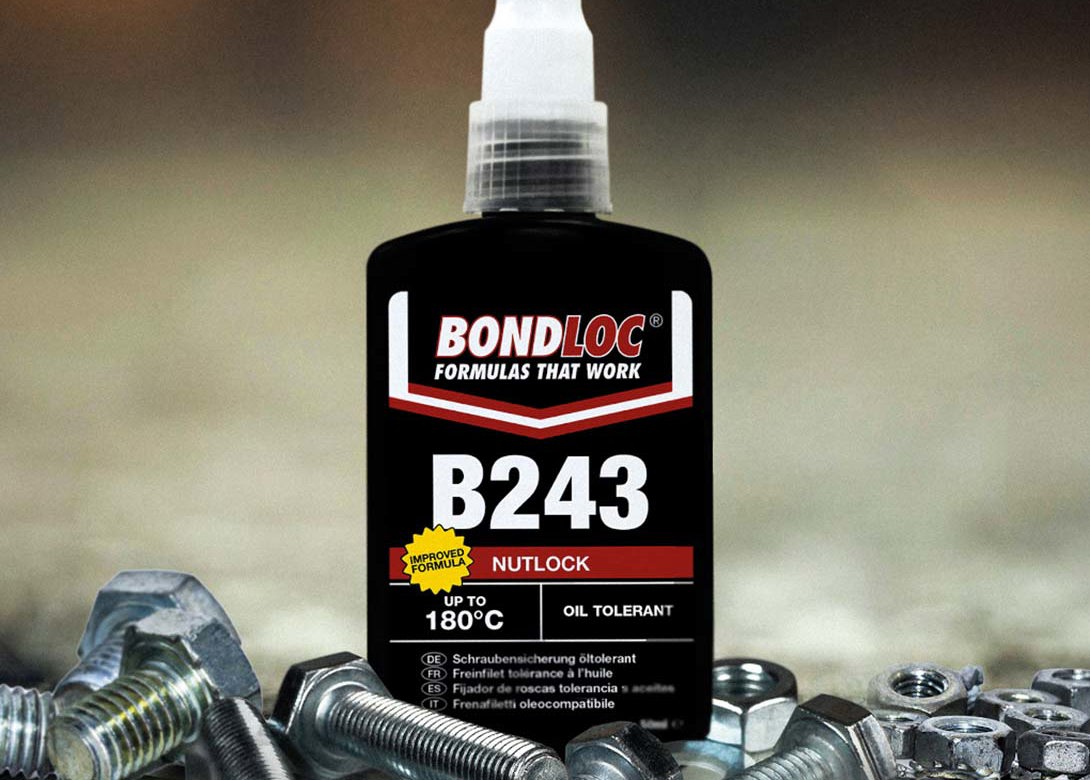 Bondloc is a UK manufacturer of industrial adhesives and sealants with over 2,000 adhesive formulations in its portfolio. The business was built on anaerobic adhesives over 28 years ago and this core range still accounts for over 40% of its UK sales. Here the company focuses on the role of threadlockers.
Threaded fasteners were invented more than 2,000 years ago and are still widely used in machinery design and assembly, although usage is declining. 
These traditional fastening methods have many flaws; they can self-loosen, particularly under the stress of heat or vibration, resulting in downtime, quality issues, recalls, corrosion and increased maintenance. Regardless of how small the gap, side to side movement of the bolt within the nut – caused by operational vibrations – will eventually cause the bolt to loosen, with sometimes catastrophic results.
Anaerobic threadlockers replace mechanical threadlocking devices and offer tangible benefits in terms of productivity, efficiency and safety. 
These single component acrylic polymers have an anaerobic cure system that remains in a liquid form until air is absent and contact is made with metal ions. A liquid threadlocker will fill all voids between mating threads and solidifies to form a thermoset plastic that unitises the assembly.  
Threadlockers also coat the entire thread
and are resistant to water, solvents and oils. They serve the dual purpose as sealants and prevent corrosion from liquids, gases and airborne contaminants, such as dust, which would otherwise compromise bolted assemblies. Clean up is easy since any excess adhesive remains as an easily wiped away liquid.
Bondloc UK Ltd  has an extensive portfolio of threadlocking adhesives, including COSHH free safer products.  They have varying differentials in viscosity, strength, temperature resistance, cure speed and flexibility.  For more specific or unique applications, formulations can be modified and then manufactured in-house.