SPIROL celebrates 75 years
04 September 2023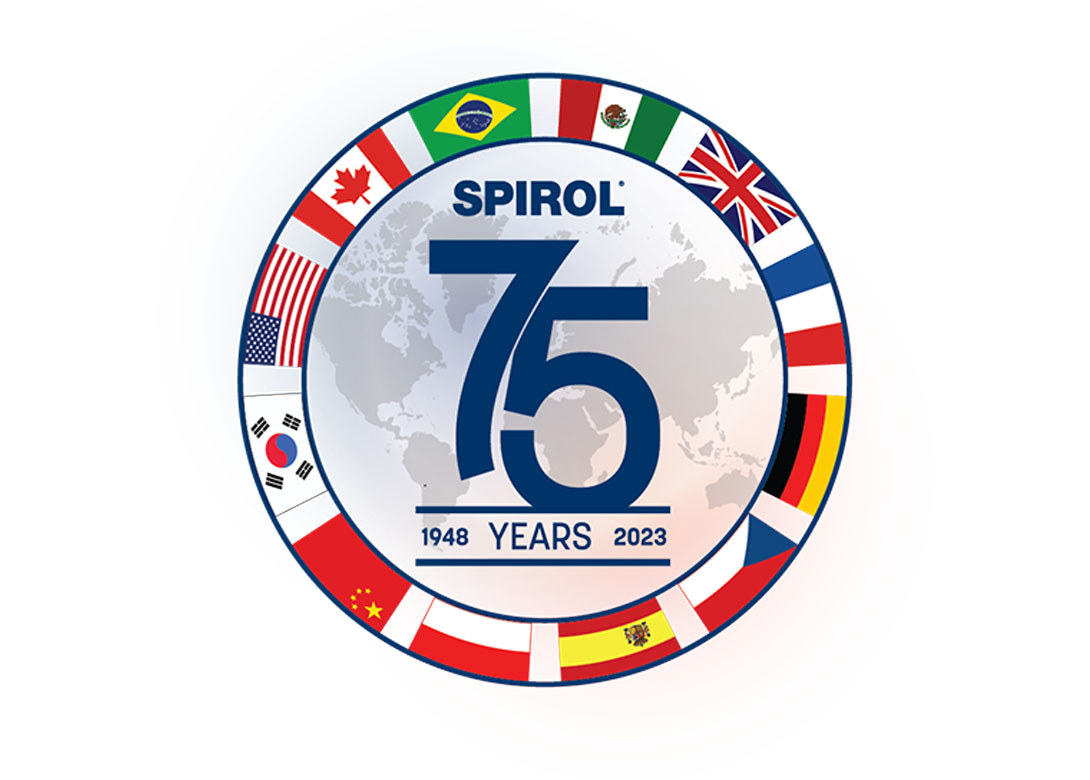 SPIROL is pleased to announce the celebration of their 75th anniversary.  Since 1948, SPIROL has been laser-focused on not only helping their 15,000 global customers be more competitive through innovative fastening solutions, but also in serving their constituents who have made the company what it is today. This year, SPIROL celebrates 75 years.
As a family run business, the founding families are still intimately involved with inner workings of the company. Hans Koehl, the son of one of the founding members, Herman Koehl, started working for the company when it was originally called Connecticut Engineering and Manufacturing Company in 1959. Although retired from the day-to-day operations, Hans continues to serve as the Chairman of the SPIROL Holding Corporation, and his son, Jeffrey Koehl, is now the Chief Executive Officer.
At the time when Hans joined SPIROL, it was a small company located in northeast Connecticut with one product, the Coiled Spring Pin, and only a handful of employees. Today, SPIROL has locations on four continents and thirteen countries across North America, South America, Europe and Asia. SPIROL has expanded its offering to 12 major product lines and produces over 2 billion components a year.
"Our shareholders' willingness to continuously reinvest back into the business for us to remain a state-of-the-art manufacturer. There are other key elements that contribute to SPIROL's success, including the innovation of our employees to create value, strong management, strategy and taking action, good planning, and adherence to our strategic vision," states Hans Koehl. "It takes money, people and willingness to grow and expand a company. We feel a strong loyalty to all of our employees who have made us who we are today.  Our success has enabled us to create good paying stable jobs and the ability for our employees to intermingle on a global basis."
"The unwavering financial support of its shareholders has allowed SPIROL to build a unique corporate culture where they truly respect and give back to their constituents. SPIROL offers Employee Educational Reimbursement programmes and an employee stock ownership (ESOP) / money purchase pension plan. In addition, a percentage of income is allocated every year to fund the SPIROL International Charitable Foundation that routinely donates to non-profit organisations whose core tenets align with SPIROL's, such as the Audubon Society, 4-H, the YMCA, and local hospitals," explains the company.
SPIROL continues: "The SPIROL Charitable Foundation regularly grants significant monies to local community colleges focused on manufacturing and K-12 schools to support their STEM programmes. Annually, the SPIROL Scholarship Committee, also funded by the SPIROL Charitable Foundation, offers scholarships to eligible students who are going on to postsecondary education and pursuing a degree in engineering, basic sciences or manufacturing technology. Similarly, the SPIROL Kids Scholarship supports STEM development programmes for younger kids by granting scholarships for children to attend summer camps focused around the STEM disciplines. 
In fact, so strong is SPIROL's core belief of giving back, that there is a separate SPIROL Employee Giving Programme that is completely funded by donations from the employees and whose proceeds go directly to patients receiving treatment for cancer at local healthcare facilities."
Hans Koehl concluded that he is most proud in how SPIROL "continue to meet our obligation to our constituents in an exemplary way".