​Special features at Advanced Engineering
04 November 2014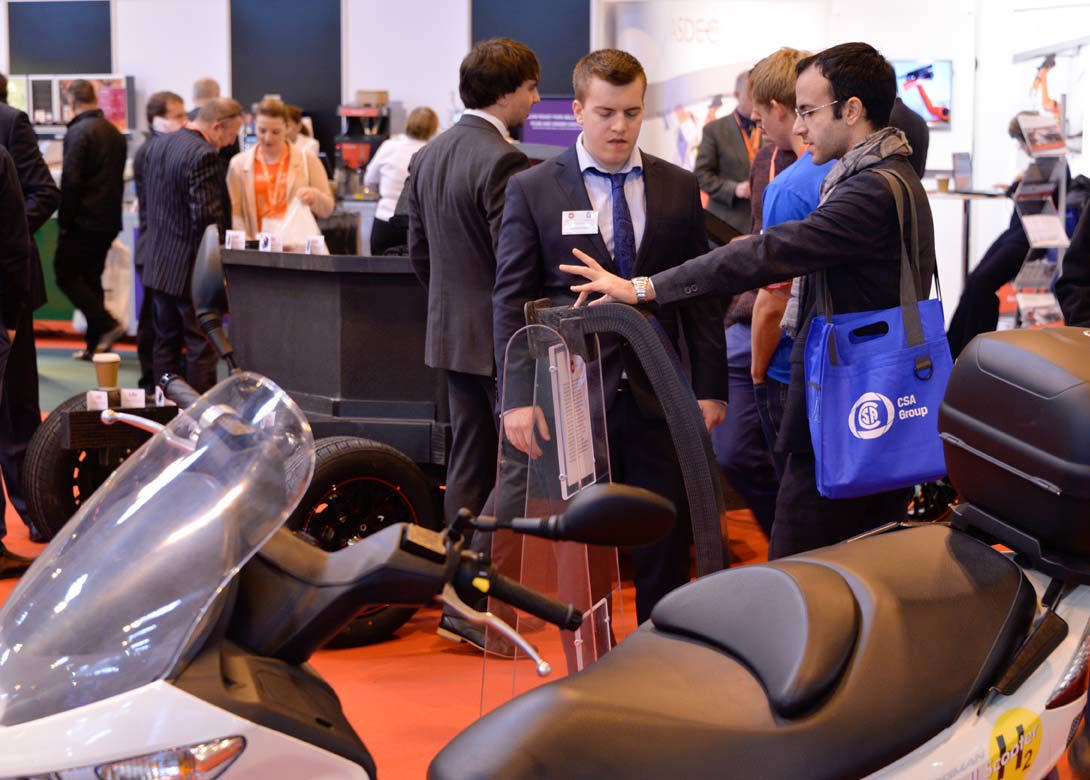 The Advanced Engineering shows will once again be taking place from 11th – 12th November, in Hall 5 of the National Exhibition Centre in Birmingham, UK, with over 650 specialist exhibitors covering 20,000m2 of floor space.
Already established as valuable events in their own rights, show organisers are confident visitor numbers will also surpass the 12,000 of last year. Ian Stone, managing director of UK Tech Events, said: "This year's Advanced Engineering is already shaping up as the biggest and best yet, which is quite an achievement for an event that has grown over six years and one that showcases the UK's burgeoning engineering, manufacturing, technology, innovation and supply chain capability."

The co-located events – Aero Engineering Show 2014, Composites Engineering Show 2014, Automotive Engineering Show 2014, Auto Electronics 2014, and new for this year, Performance Metals Engineering Show 2014, provide focused individual environments for the latest technologies and solutions; product and process innovation; and industry supply chain capability – supporting current and future market requirements.
Ian Stone explained: "The combination of such highly synergetic show elements under one roof provides a hugely exciting integrated experience for supply chain sourcing, technology transfer and business development. The assembly of multi-sector knowledge, skills and capabilities also generates a unique dynamic for visitors, exhibitors and partners alike, allowing the drawing of ideas and possibilities beyond already quite defined groups."
The Aero Engineering Show 2014 provides an open conference for the aero structures, power plant and aero systems engineering communities. It is a unique annual showcase of technology and engineering suppliers supporting the UK's critically important aero engineering supply chain – the second largest in the world.
Reflecting the UK industry's increasing demand across diverse sectors for harnessing the benefits of composites materials, the Composites Engineering Show 2014 is a showcase of the very latest in composites materials, composites processing equipment, tooling and technologies, related design and simulation technology, specialist composites processing services, as well as composites test and inspection technologies.
The Automotive Engineering Show 2014 provides a showcase of specialist UK and international engineering services, as well as technology and supply chain partners, supporting the UK's multiple vehicle engineering programmes – from passenger cars to performance vehicles; from commercial vehicles to motorcycles, plus specialist low carbon vehicles and the engine sector.
In addition, the Auto Electronics 2014 event supports the drive to new levels of vehicle functionality, safety and efficiency – including exciting developments in infotainment and telematics.
New for this year is the Performance Metals Engineering Show 2014 – in response to increasing demands for higher performance from metallic materials in a range of capabilities vital to tomorrow's engineering programmes, including greater strength, lighter weight and extended functionality with processing efficiency.
In addition to this, there will also be six show floor based open conference auditoriums offering more than 200 expert technical and strategic speaker presentations throughout the duration of the shows.
The shows will be open from 9:00 – 17:00 on 11th November and 9:00 – 16:00 on 12th November. Visitors can pre-register now for a free entry badge, which covers all five show streams and linked open conference programmes.