Simple function brings effective security
24 August 2023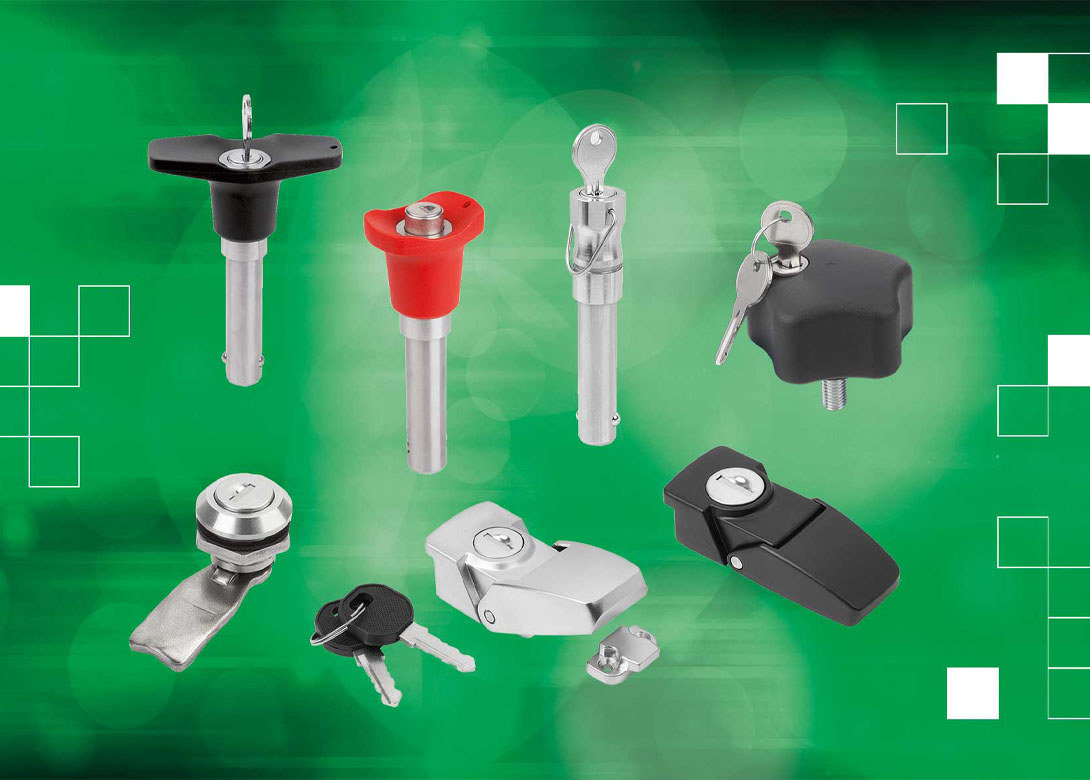 norelem is expanding its range of lockable products. The new elements are intended to prevent unauthorised and unintentional opening or closing of connections, making the production environment more secure. 
Components can be quickly and easily fixed and connected with ball lock pins. The lockable variant prevents unauthorised loosening of the connection. By opening the pressure cylinder lock with a key, the two balls can be unlocked and the parts to be connected can be unplugged. If the pressure cylinder lock is pushed in manually, the balls lock the connection securely. The balls can then only be unlocked again with the key.
The norelem lockable ball lock pins are available with a recessed grip as a full stainless steel version and as a version with an additional recessed grip. There are also products with a mushroom or T-handle made of thermoplastic available in the range. The bolts are available in diameters of 5mm – 16mm and lengths of 10mm – 80mm.
norelem also offers lockable five-lobe handles to prevent unauthorised loosening of the screw connection. The products can be used in device construction, in the packaging industry, in special machine and tool construction and in the camping industry, among other things. 
These handles are made of thermoplastic, the steel parts are blue passivated and the lock cylinders are made of die-cast zinc. A form-fitting connection between the handle and the threaded part is established or interrupted via this locking cylinder. If there is no positive connection, the handle turns without driving the threaded part. Unauthorised opening of the screw connection is thus prevented. 
The key can be removed in both the open and closed positions. Also, the lockable five-lobe grips are available with internal and external threads in sizes M8 and M10, and size M6 as a variant with internal thread. The external threads are each 20mm long. norelem also offers different keyed special variants or other thread variants which can be manufactured on customer request.
Both the ball lock pins and the five-star handles are each supplied with two keys. Since the lockable five-star handles are keyed alike in the standard version, several handles can be opened or closed with one key, which simplifies daily use.