Setting the benchmark for machining steel
13 January 2023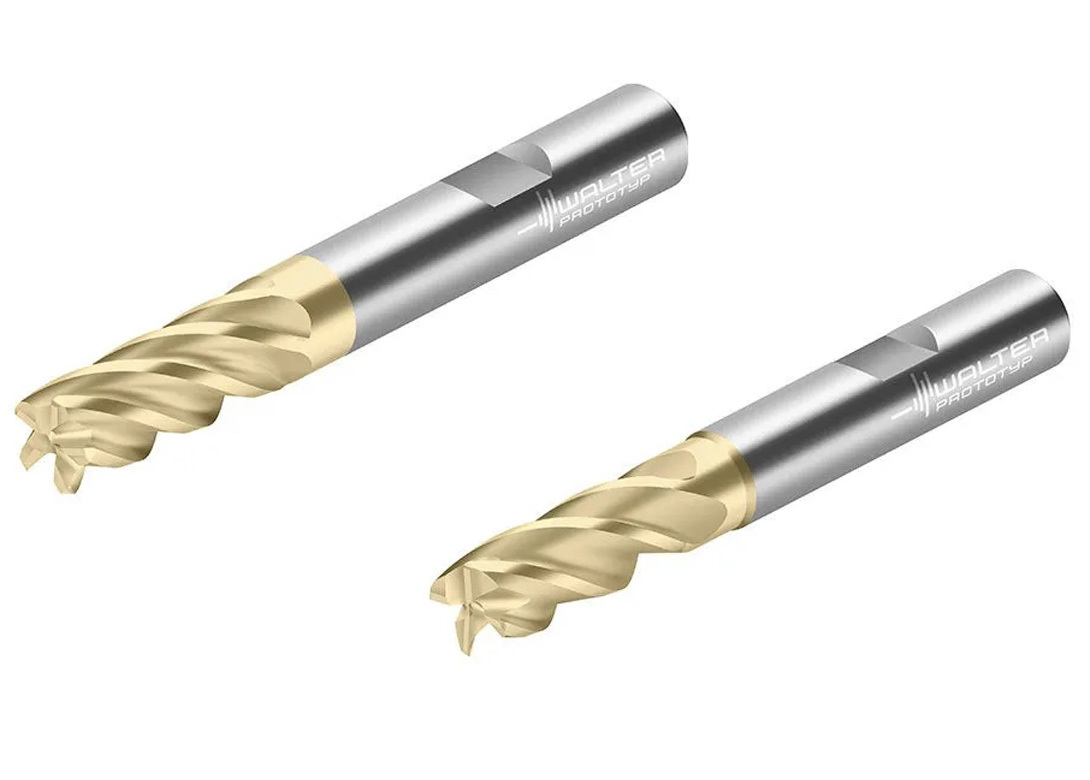 Walter Tools has released two new solid carbide milling cutters, the MD340 and the MD344 Supreme. The latest additions to Walter's portfolio are certified for ISO P materials and are suitable for universal applications.
Despite a growing trend towards lightweight construction, steel machining still represents a significant market share. Recently, Walter has provided two more effective tools for the industry. The MD340 Supreme is specifically designed for roughing, full slotting and dynamic milling of steel materials and is equipped with an extensive range of either three, four or five teeth. Also new to the range is the MD344 Supreme four-edge cutter designed for 90° plunging or ramping.
With the new solid carbide milling cutters, Walter ensures that machining time is shortened due to few tool changes, while required tool spaces in the machine and recondition costs are also reduced as no additional tools are needed. Both tools are equipped with a multi-layer TiAlN and ZrN coating developed in-house at Walter, as well as a reduced neck. The variable helix, pitch and number of teeth ensure a high performance and operational smoothness. The helical pitch is adapted to the number of teeth, which improves the surface quality.
Walter also claims "the MD344 Supreme is even considered the benchmark for opening up and machining pockets and cavities using the same tool". Using MD340 and MD344 Supreme, the company boasts a high cost-efficiency and long tool life in ISO P machining.