Self aligning pads and feet help engineers get a grip
04 September 2019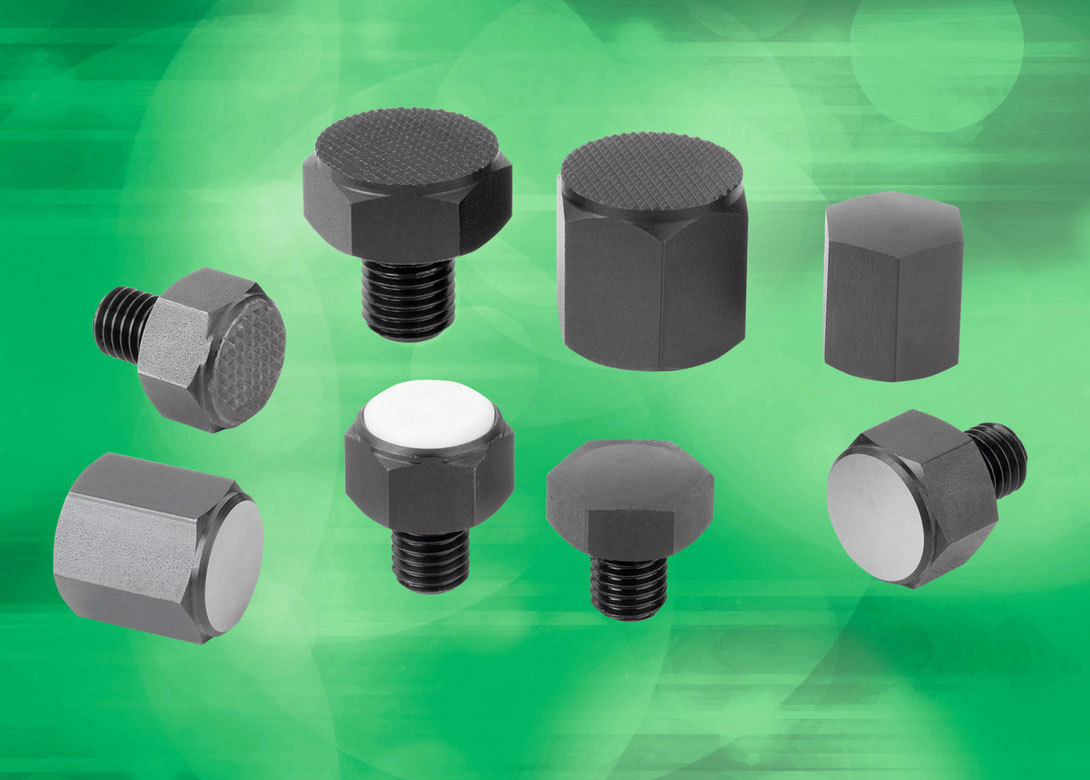 With an extensive range of self aligning pads and positioning feet, standard components specialist norelem ensures toolmakers and engineers have everything they need to support and clamp parts securely and work efficiently.
Widely used in jig and tool construction, norelem's self aligning pads can be used for clamping fixtures, as well as for stops, supports and thrust pads. Positioning feet can additionally be used as thrust pieces in general machine and equipment construction.
Manufactured from high-quality steel or stainless steel, norelem's self-aligning pads feature toggle locators and an embedded ball which can be angled between 7.5° and 20°, making them suitable for a wide variety of contours and geometries. Available as flat, serrated versions or equipped with a hard metal insert (gripper), they're ideally suited for every challenge to give engineers confidence and reassurance.
With static load ratings from 10kN - 165 kN, the self aligning pads are designed to withstand high forces. For delicate surfaces, a non-colouring polyurethane coating helps protect against damage. For slippery or smooth objects, an abrasive diamond surface provides maximum grip with minimal clamping force.
Meanwhile, providing a tightening torque between 8.5Nm and 60Nm, the positioning feet are also suitable for a variety of contact surfaces. This includes flat, spherical and corrugated surfaces, or as a support with POM insert.
Part of a wider range of positioning products which include clamping brushes and plugs as well as hinges, the self aligning pads and feet are available to order from THE BIG GREEN BOOK - norelem's renowned catalogue with over 45,000 standard components.
"Self aligning pads and positioning feet provide a vital function. Engineers rely on them to position workpieces in a quick and easy manner, and be assured that it is placed correctly, so that they can get on with the task at hand. With such a comprehensive choice of sizes and types, our self aligning range is designed to meet almost every requirement quickly and reliably," said Marcus Schneck, CEO of norelem.