Reducing downtime for repairs
15 May 2023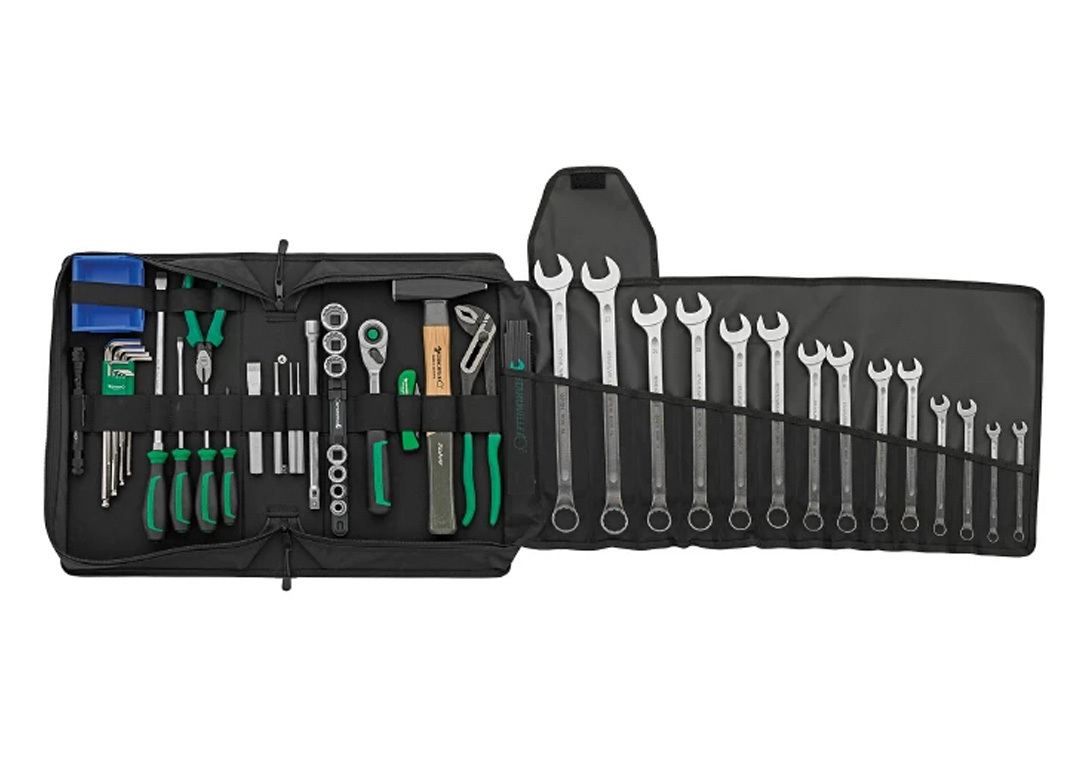 Stahlwille has added a 38-piece on-board tool kit to its range that was developed to meet the requirements of agricultural engineering companies. The tool is put together in such a way that most minor repairs can be carried out directly on the spot in the field or in the yard.
Farmers and contractors must be able to fully rely on the operational readiness of their technology. If a hydraulic line leaks, an attachment tine needs to be replaced or a shear bolt breaks, action has to be taken quickly. 
The new on-board tool set is housed in a textile bag equipped with tractors and wheel loaders so the bag can be stowed behind or to the side of the driver's seat to save space and be ready to hand. The bag folds out completely, allowing easy and quick access to every single tool.
Various screwdrivers, also in large versions with longer shafts, are part of the set, as well as an assortment of offset screwdrivers, hammers and chisels, water pump pliers, side cutters and a folding rule. Extra-long combination wrenches with better leverage make it easier to loosen tight nuts and bolts. Two wrenches in sizes 10mm, 13mm, 17mm, 19mm, 22mm, 24mm, and 27mm are available in the set to enable countering when screwing. Pin punches are available in sets in the sizes 2.5mm, 4mm and 6mm. A magnetic flashlight and a pocket knife are also included.
A new extension set, which Stahlwille has developed to match the on-board tool set, offers even more options. It includes a ½ inch QuickRelease fine-tooth ratchet with a 255mm QuickRelease extension, as well as socket wrench inserts in sizes 10mm, 13mm, 17mm, 19mm, 22mm, 24mm, and 27 mm. The set is completed with a 300mm FastGRIP water pump pliers with even greater leverage.