One battery system, six riveters
30 January 2020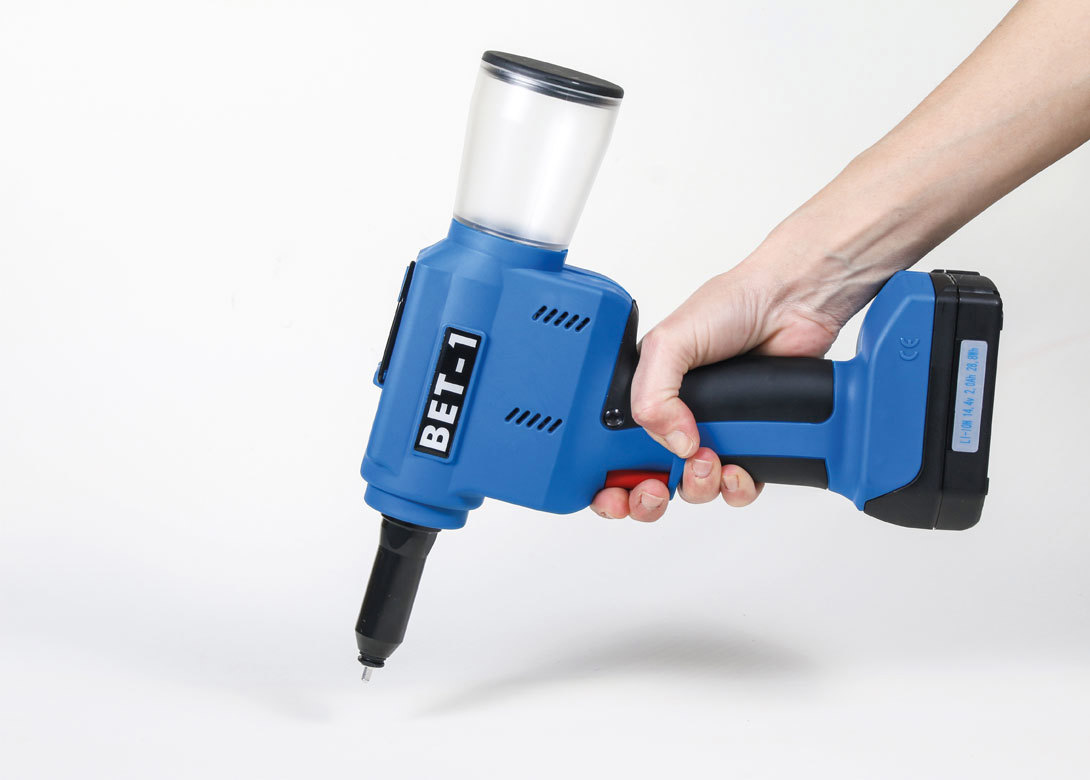 BRALO has launched a new range of battery riveting tools BET (BRALO Electronic Tool) to provide greater autonomy, versatility and efficiency to the industry, and offer a complete solution without a cable – meeting the fastener needs of customers, both with rivets or with insert nuts.
With a system of interchangeable batteries of 2Ah and 4Ah, and only one charger, the range of BET riveting tools achieves a high-speed of work, together with a high power to cover a wide range of applications in standard rivets. These include structural rivets, S-Trebol or lockbolts, as well as for insert nuts up to M12.
The BET range of riveting tools also has a battery life indicator with LED lights to show the battery charge level; a transparent mandrel collector with quick emptying of the mandrel container to offer greater safety and cleaning of the work area; as well as a reinforced piece for a safe ejection of mandrels.
The BET tools' hanging rings make them especially suitable for use in assembly lines. The range features a balanced and ergonomic design, and a high sensitivity trigger to achieve fast and quality riveting. The tools' ergonomic handles also provide a secure and comfortable grip for the operator in any application.
BRALO says its new range of riveting tools is very easy to use and maintain. Its battery system also provides the necessary freedom to access outdoor applications where it is difficult to reach with a pneumatic riveter, or simply benefit from the convenience of not being tied to a cable. Its balanced and ergonomic design provides a conformable use of the tool, with hardly any noise or vibrations, protecting the operator.
Wide range of tools to meet all applications
The new range covers a wide range of riveting requirements:
BET-1: For standard rivets in any material from 2.4mm up to 5mm, and Hardgrip up to 4mm.
BET-2: For rivets from 4mm to 6.4mm, structural up to 6.5mm.
BET-3: For rivets S-Trebol from 5.2mm up to 7.7mm.
BET-4: For Bralock lockbolts of 6.5mm.
BET-N: For insert nuts from M3 up to M12.
BET-0: For hexagonal holes up to M12.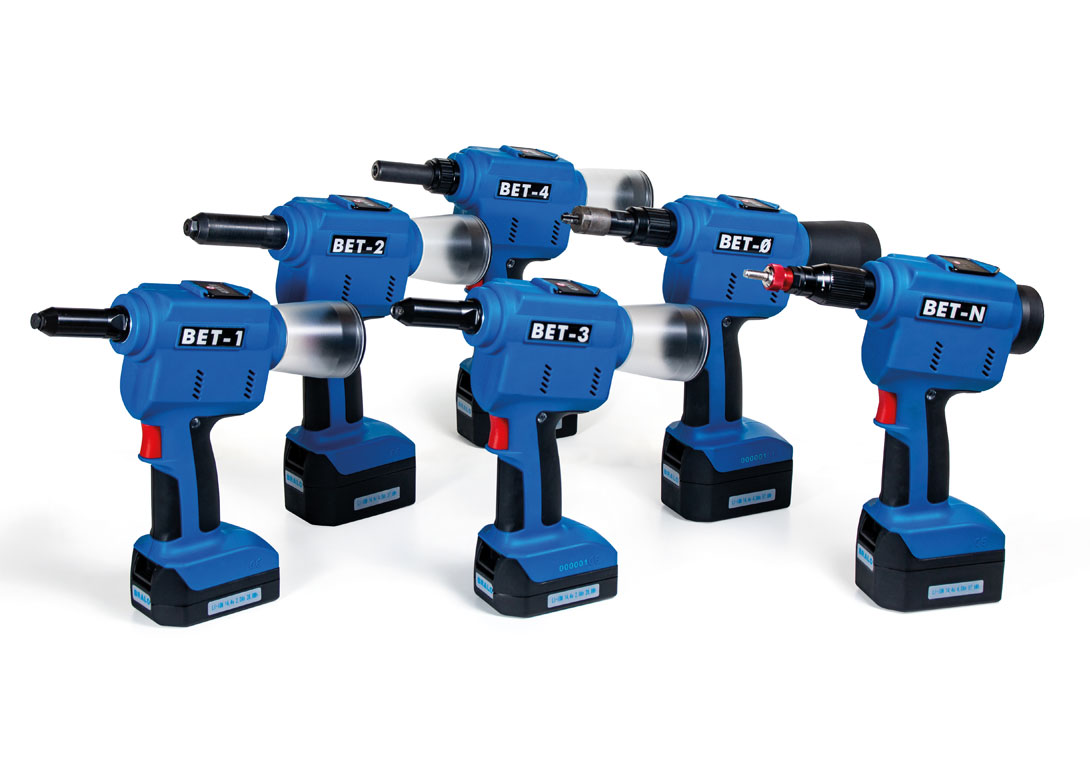 BET riveting tools are especially suitable for the most demanding industries, such as construction, infrastructure, ventilated façades, household appliances, solar panels, automotive, etc, and confer high performance where professional riveting and quality is required.
BRALO is a company of technological innovation, offering fastening solutions and customised attention, designing solutions together with the client, as well as special cold stamping parts in different materials,
measures and finishes. Its quality standards are based on the ISO 9001 and IATF 16949 standards, as well as the ISO 14001 environmental standard.
With a production of more than 3,600 million pieces a year, BRALO supplies twelve categories of rivets, including standard rivets, multigrip, peeled, trebol, sealed, structural; as well as cylindrical, grooved, hexagon and half hexagon insert nuts, and manual, pneumatic and battery riveting tools.
BRALO has three production plants in Spain, Mexico and China; and has an extensive commercial network formed by nine branches located in Germany, the United Kingdom, Italy, Portugal, France, Turkey and the Czech Republic – servicing customers in 60 countries worldwide.