New TA4207 multi-purpose, high strength adhesive
18 December 2019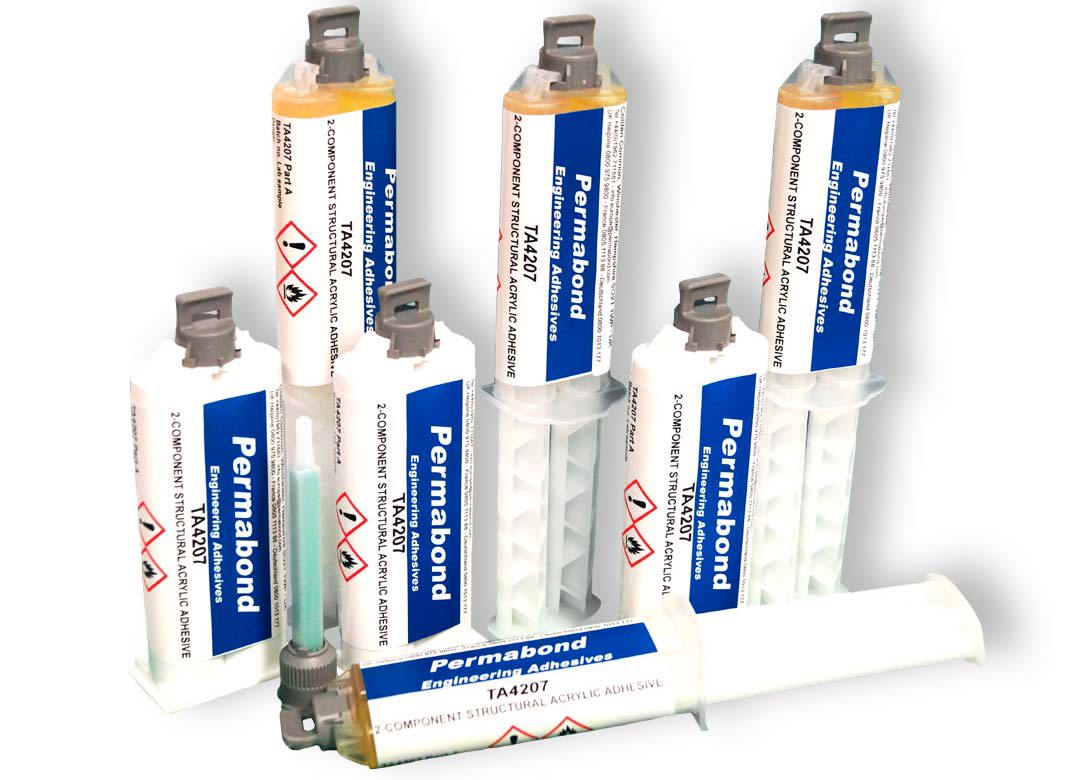 Permabond® TA4207 is a 2-part, 1:1 mix ratio, MMA adhesive, which achieves high strength bonds on metals, plastics and composites, with little or no surface preparation.
Substrate failure has even been possible on some types of PET-G. It performs outstandingly well on metals, cutting through oxide layers to form incredibly strong bonds with the parent material and impressive shear strengths are even achieved on oily steel. On composites such as carbon fibre, not having to abrade of the surface of the carbon, offers the advantage of an aesthetically more pleasing finish.
The adhesive has many features and benefits including rapid cure 8 - 10mins fixture time, and has a very high bond strength on stainless steel, steel, aluminium, galvanised zinc and plastics. The adhesive also features high strength on hot-dip galvanised steel, electroplated zinc and carbon fibre. With a high temperature resistance - 150°C continuous – the adhesive can be used with or without nozzles (bead on bead) and is available in handy 25ml syringe packaging, offering convenient dispensing, without the need for a manual dispensing gun.