ND Microspheres® TA Series of pre-applied threadlocking materials
21 October 2022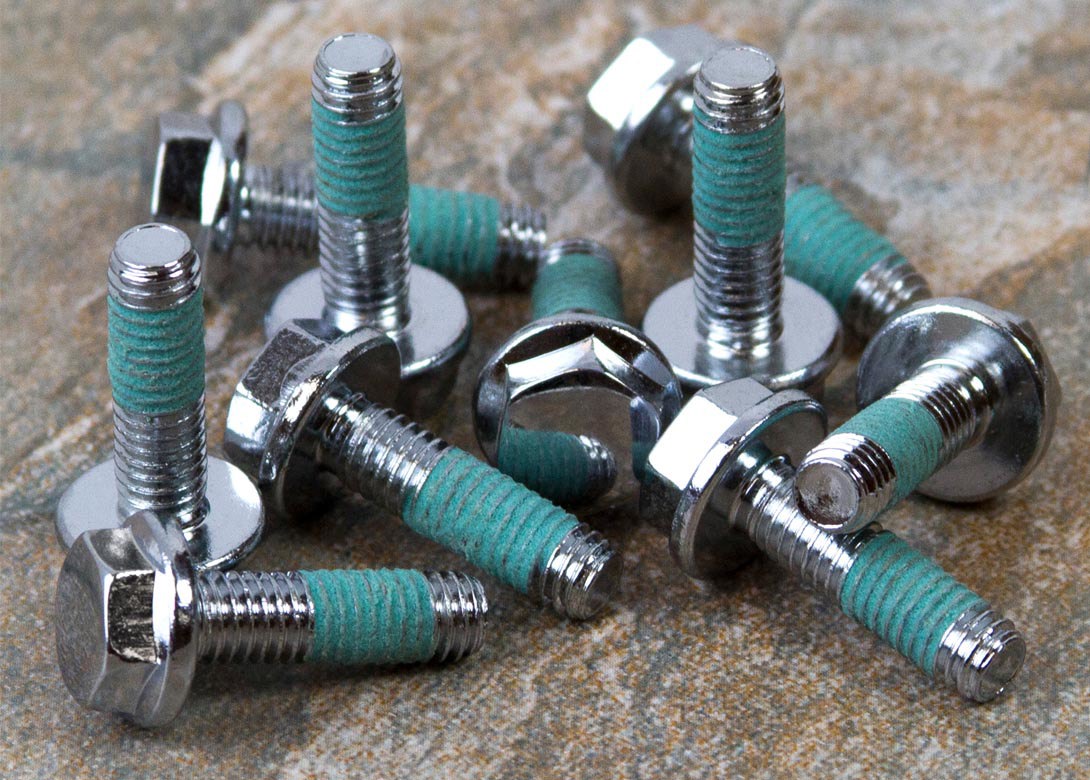 By Cavin Ciaciuch, chemist, ND Industries Inc
The ND Microspheres® TA Series from ND Industries is a range of dual microencapsulated, room-temperature-curing adhesives that can be applied to male or female threaded fasteners of virtually all sizes, configurations, materials and finishes.
ND Microspheres® TA products have a cross-linked molecular structure, which creates a resistance to numerous chemicals – with oil, gasoline, salt spray, acids, most solvents, and water, having virtually no effect on the locking ability once a final cure has been achieved.
The ND Microspheres® TA Series also features dual microencapsulation, which is a process in which the resin capsules and activator capsules are combined in a binder solution. This results in a product that is less susceptible to environmental conditions than single encapsulation alternatives. The
adhesive mixture is activated when a fastener coated with Microspheres® TA is screwed into its mating part. The forces of engagement shear the microscopic capsules, mixing the separate reactive components, and initiating a chemical reaction that locks the parts together. 
Under typical conditions, ND Microspheres® TA Series materials have a fixture time of five minutes, with a full cure in 24 hours. ND Microspheres® TA products also give consistent and predictable torque values and require no heat or primers for curing.
ND Microspheres® TA Series offers three formulas to meet differing needs:
TA300 – low strength.

TA800 – high strength/high temperature.

TA850 – high temperature, with torque tension control.
Having ND Industries apply Microspheres® to fasteners saves time and money and improves quality control. Fasteners coated with ND Microspheres® can be automatically fed through standard feeding devices – speeding up the assembly process and improving productivity. The bulk pre-application of ND Microspheres® products to fasteners is less expensive than hand applying bottled threadlocking compounds at the point of assembly. It also eliminates the need for costly lock washers, cotter pins or castellated nuts. 
Pre-applied ND Microspheres® fasteners are coated to specification, ensuring consistent performance. Fasteners with pre-applied ND Microspheres® are also dry to the touch and ready to use whenever needed. The material has an on-part life of four years, when stored in a cool, dry environment, and remains inert until activated by engagement with a mating thread. ND Industries can apply ND Microspheres® TA to fasteners at any one of its regional service centres – with the divisions strategically located near metropolitan industrial centres to reduce shipping time and cost and provide better customer service and support. 
As a specialist in the development and production of innovative materials that increase the safety and reliability of fastener assemblies, ND Industries Inc is able to apply a wide range of solutions that provide locking, sealing, lubricating, or masking features.  
To learn more about ND Microspheres® or the wide variety of available applications for fastener locking, sealing, lubricating, or masking, visit the ND Industries website.