Mechanical clamping nut with integrated threaded bolt
22 June 2023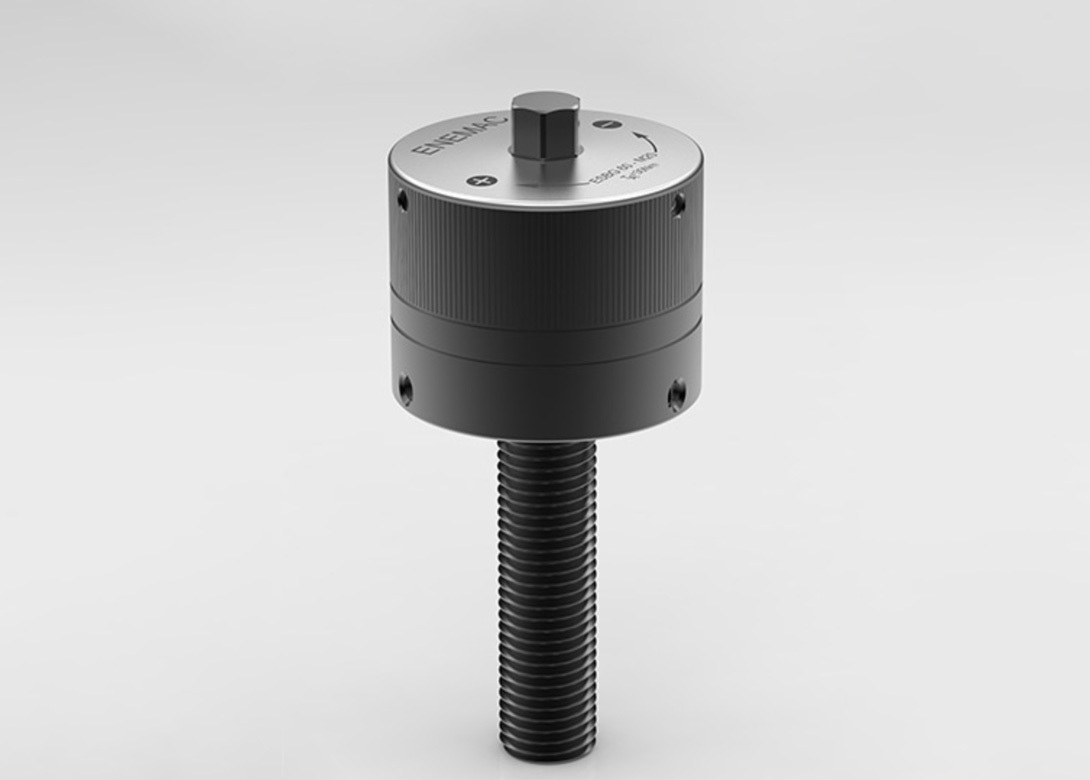 The clamping technology specialist ENEMAC is committed to simple, manual and leak-free clamping, which is why the company offers its ESBG power clamping nut.
Equipped with an integrated threaded bolt, the mechanical power clamping nut is a clamping element that combines the advantages of a clamping nut and a clamping screw in one product. The length of the threaded bolt is variable and can be adapted to the customer's wishes, with ENEMAC offer threads between M12 and M64. Special variants such as high-temperature versions are also available for applications in harsh environments.
The bolt is screwed in manually until the nut lies flat on the clamping piece. By turning the operating hexagon on the housing, the integrated planetary gear is driven with little effort. This pulls in the threaded bolt and clamps the workpiece. With this concept, each worker can manually apply clamping forces of up to 20 tonnes.