Jowat produces sustainable adhesives
19 May 2022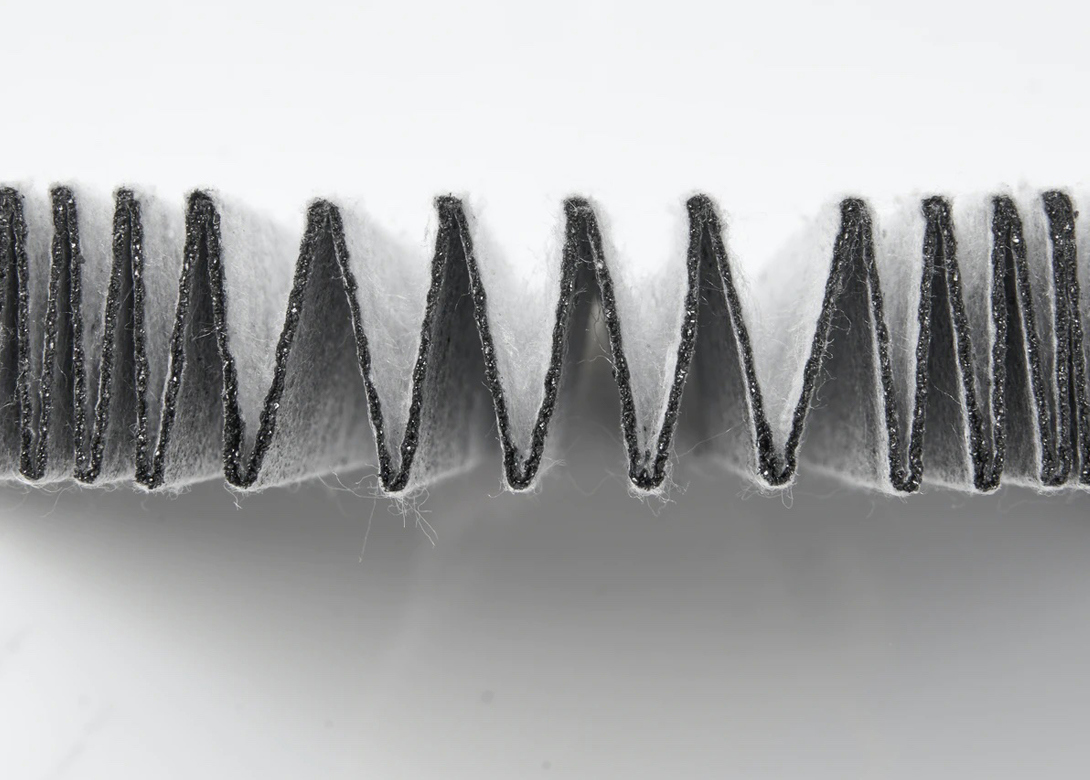 Jowat Adhesives has recently taken steps to reach the growing global demand for sustainable bonding solutions with its 'Green Adhesives' range which includes its newest additions – the Jowatherm-Reaktant® MR adhesive range.
The monomer reduced PUR hot melt adhesives of the Jowatherm-Reaktant® MR product range have a low content of diisocyanate monomers of less than 0.1% and are therefore free of hazard labelling requirements. They facilitate processes free of pollutants in many production fields. This protects processors and allows adhesive applications without additional training of the employees.   
Jowatherm-Reaktant® MR 614.50 is a newly developed adhesive which can be used for the lamination of activated carbon filters and multi-layer filter elements. It provides good bonding results with small application amounts already. Compared with established products, the adhesive can be processed at relatively low temperatures between 100°C and 120°C and thereby ensures resource friendly and optimised bonding processes. Apart from the health related aspects and the extra safety, the sustainable use of this adhesive therefore also provides economic benefits.   
Jowat 'Green Adhesives' meet different sustainability aspects; and have been developed with the aim of providing every manufacturing company an opportunity for designing bonding processes which are more responsible in respect both of the environment, and of employees and customers. For Jowat sustainable bonding means the successful combination of adhesives with the highest possible content of bio-based raw materials, resources and health-friendly bonding processes, while ensuring that the adhesives are compatible with existing application systems.
Bio-based adhesives are the ideal partner for enterprises who are looking for a way to significantly increase the use of sustainable raw materials in their production. The product family Jowatherm® GROW almost exclusively uses resins from verified sustainably managed forests or pine resins which are a by product in paper production. In terms of availability and bonding performance, these bio-based raw materials are comparable with petroleum-based systems and they are not in a competition for resources with the food industry.