Henkel offers comprehensive approach for assembly solutions
16 June 2023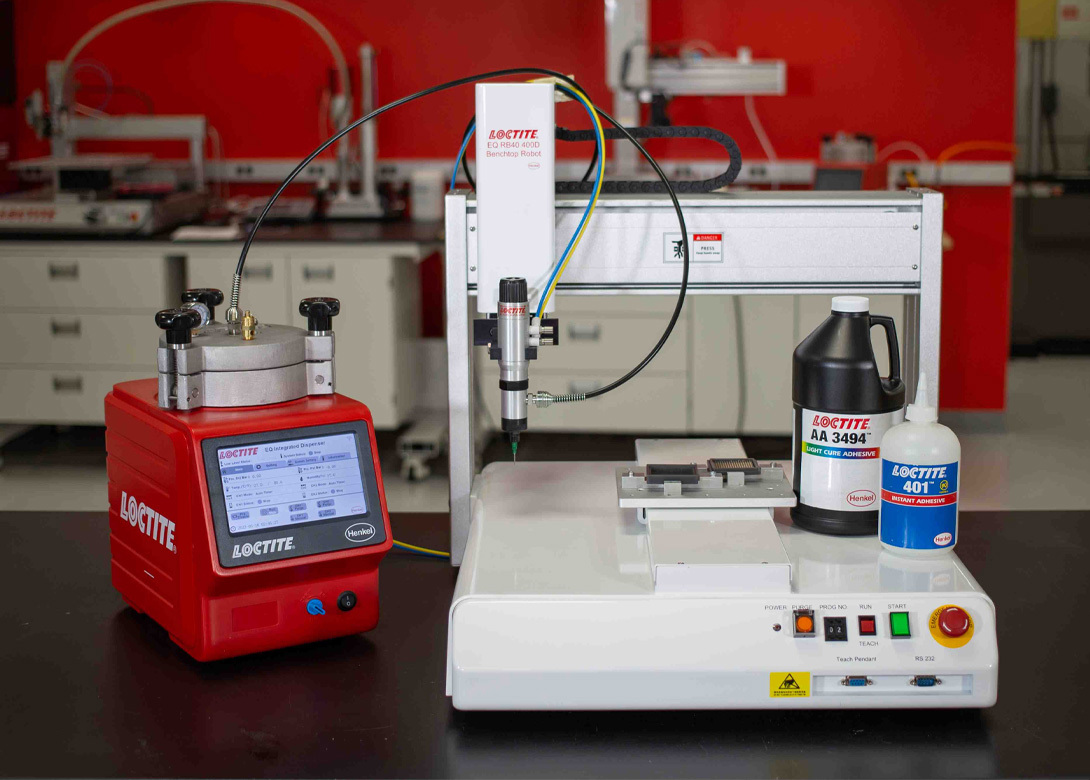 Successful assembly tasks rely on several key aspects – the equipment, automation expertise the knowledge about adhesives and their application, as well as available professional support. Based on its longstanding industry expertise and its range of leading high-performance products and services under its well-known Loctite brand, Henkel can offer total assembly solutions that help customers to increase productivity, improve reliability and simplify design.
The Henkel portfolio includes comprehensive equipment for dispensing, light curing and robotics, as well as a broad range of adhesive solutions focusing on bonding, sealing and coating. The company also offers extensive global support, technical expertise, on-site or remote training, and a full range of services. These services extend from integration and start-up support, through to calibration, field service, spare parts and consumables, warranty support and a rebuild exchange program.
Over the past 30 years, the company has designed, built, and integrated advanced equipment solutions for a variety of customers. Regardless of the challenge – from water-thin liquids to high-viscosity pastes – Loctite equipment is capable of dispensing and curing a wide variety of adhesives, sealants and other industrial fluids, including acrylics, anaerobics, cyanoacrylates, epoxies, hot-melts, greases, inks, solvents and more.
Available dispensing systems include anaerobic, bottle, cartridge, syringe and volumetric types, alongside dispense valves, and controllers and dispense reservoirs. The latest-generation reservoirs, for example, provide the effective dispensing of single-component Loctite adhesives at workstations, laboratories, and industrial installations. These units typically feature a dispensing valve for manual and benchtop applications, and a Loctite controller for semi and fully automated processes.
The compact design of the system provides two independent digital timing channels that allow for the control of two pneumatic outputs to control dispense valves or any other pneumatic device. Loctite integrated dispensers also offer enhanced digital connectivity and precision pressure control for low viscosity dispensing applications.
As a solution for fast curing, Loctite LED light-curing equipment includes flood-curing systems, spot-curing and handheld systems, as well as process control and monitoring systems. Henkel's solutions provide high power, portability, and long life. These light sources offer optimal curing for the extensive Loctite line of UV/visible light-curing adhesive products, providing customers with a best-practice solution for their process needs.
Another important element of Henkel's total assembly solutions proposition is the Loctite range of automated robotic dispensing systems. These systems simplify the dispensing of adhesives and sealants on to complex surface configurations, improving process efficiency, minimising material waste and reducing assembly costs.