Haute couture springs for the fashion industry
19 June 2023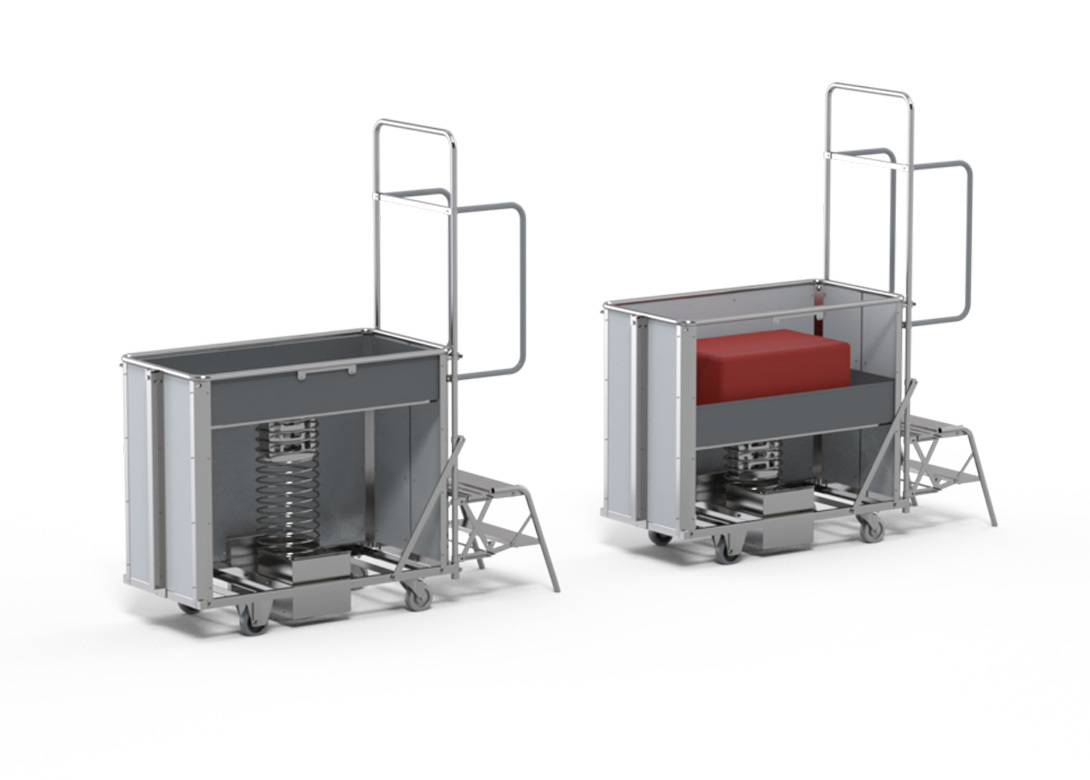 Haute Couture is the epitome of fashion, developing custom designs for high-end fashion and, as such, is not an industry usually associated with springs. However, after being approached with a request to design a step trolley with a 'springy shelf', Lesjöfors recently created its own haute couture spring for a leading global fashion brand.  
In a development project for the Swedish truck and trolley manufacturer, Helge Nyberg, Lesjöfors pushed the boundaries of their coiling wire diameters to deliver a unique project. Having supplied stock springs for Helge Nyberg's standard range products, the Herrljunga based manufacturing site of the Lesjöfors Group has been a long-term supplier of quality springs for decades. The requirements by the fashion house demanded a new level of bespoke component supply for this newly commissioned and customised specific trolley – this was the challenge.  
"Our customer required a trolley with a loading shelf that automatically lowered when loading. Since we already had a good relationship with Lesjöfors, we turned to the Herrljunga unit with the challenging request," explains Patrik Ignell, R&D manager, Helge Nyberg.
The technicians began work to overcome the spring issue and assessed the drawings, but it soon became apparent that the compression spring requirements were initially thought to be too large for the company's machines. While Lesjöfors Group offers coils wire from 0.3mm to 65mm diameter and the project could have migrated to another of the groups' manufacturing sites, a determination to keep it local and to deepen the relationship between the key sub-contractor site and its customer, saw the technicians expand the existing parameters of their wire coiling facilities.
"Thanks to a deep knowledge of the capacity level of our manufacturing machines and a strong design foundation by our designers, we were able to stretch our machine's boundaries to find a new way to manufacture the compression spring in the requested dimension. The project proved our operator's and technical salespeople's deep competence and ability to think outside the box," says Christian Olsson, technical manager at Lesjöfors Industrifjädrar.
Multiple volumes of this new spring have been ordered and the fashion industry now features springs as part of its logistics management. "We have continuous deliveries of the trolleys to the customer and we also provide the model to other customers in this segment. We will definitely turn to Lesjöfors again when we need spring expertise," concludes Patrik.