GRASS 3.0
30 June 2020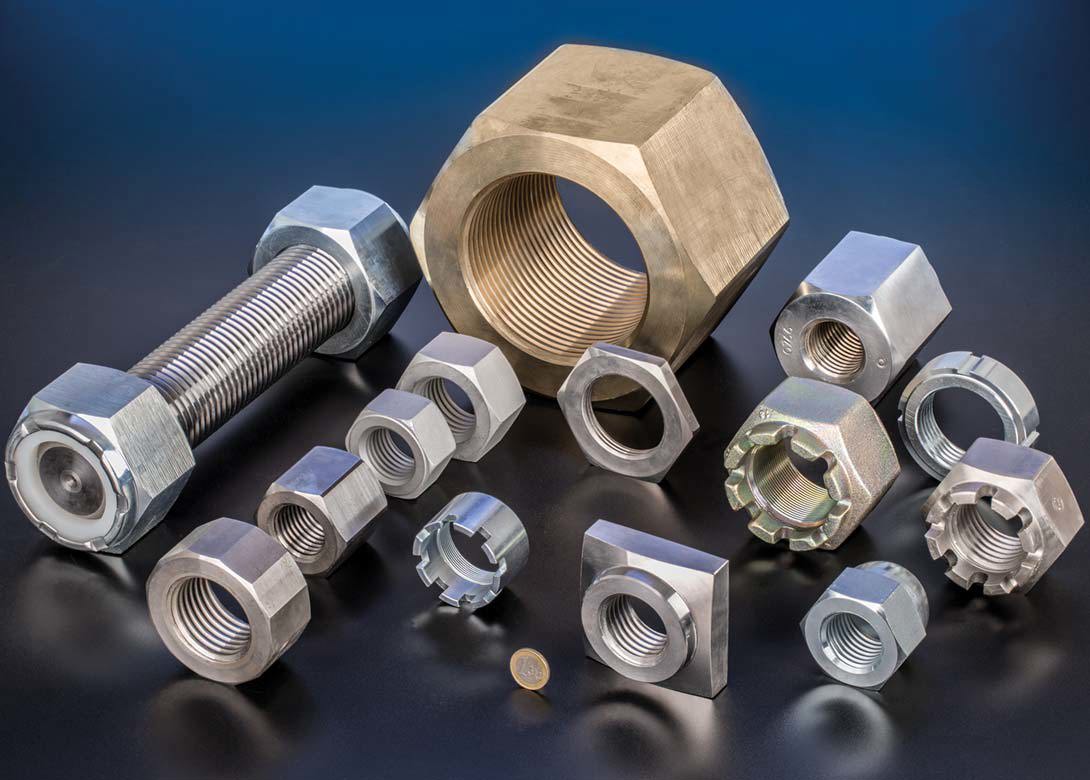 FastFixTechnology last visited GRASS Befestigungstechnik in 2017 when the business was still in the early stages of a restructuring process. Editor Will Lowry therefore once again visited the company's production site in Hagen, Germany, to see first-hand how the business has continued to develop its products and capabilities.
Managing Director Christoph Schulte is matter of fact when looking back at GRASS' production capabilities three years ago: "Everything was old fashioned, there was almost no CNC technology and everything was done on traditional machinery. It was only due to the knowledge and experience of our employees that we were able to produce the high-quality products that our customers had come to rely on, but the overall process was
time-consuming and needed to be optimised."
GRASS therefore started investing in the latest CNC technology to ensure it could grow and develop its production capabilities, whilst still supplying high-quality products. "By introducing new CNC machines, we could keep delivering the quality products our customers had become accustomed to, whilst also creating capacity to target new customers as well as widen our range of products," explains Christoph.
Rather than investing in standard CNC machinery, GRASS decided to take an additional step in its development and invested in automated CNC machinery. "We have almost skipped a level and gone immediately to automated CNC machinery, which was a big decision but also necessary to enable us to increase our production speeds, as well as capabilities," states Christoph. "We are now at the forefront of the industry for the technology we have within the business."
In total, GRASS has added five fully automated CNC machines and is an expert user for its CNC machine supplier. "The partnership with the machine supplier has really enabled us to understand the machinery and make sure our employees are fully trained," mentions Christoph. "Some had been working on the same machine for over twenty years, so it was a big step to ask them to use a new CNC machine, which is automated and needs programming. It was very demanding, but they have adapted very well."
Operators now work in pods and manage different machines at the same time, with a quality management system for each machine ensuring all the products are produced to the highest standards. "Our employees can see the investments we have made in production and this is making their jobs easier, and is making processes quicker," points out Christoph.
Diversified product range
The addition of the new automated CNC machinery means that GRASS can now produce parts with an outside diameter from 10mm up to 450mm and has freed up production capacity significantly. "Developing a wider range of products was a big factor behind the investment in new machinery," mentions Christoph. "In the past, there was a focus on only special machined nuts, even though we could produce other products. By introducing the new CNC technology, we are able to significantly increase our capabilities to a point that we are now able to turn all parts in general, not just special nuts."
Christoph adds: "Simply put, we can turn parts where the stamping process stops or comes economically at its limits, for instance washers with a thickness over 12mm. Through the new machines, and work we have done internally, we now have a set of standard products that we can produce, which can meet a variety of needs."
In addition to its standard products, GRASS is also able to work with customers on new products to drawing. "We regularly receive enquiries from customers for a variety of different parts, such as spacers, bushings, special washers, as well as machined parts and turned parts," points out Christoph. "When we get these requests, we look into the feasibility of the part and the technical requirements, before making a quotation."
GRASS can also offer frame orders to customers, which means customers can order larger product quantities and then have the flexibility to receive the products in batches as and when required.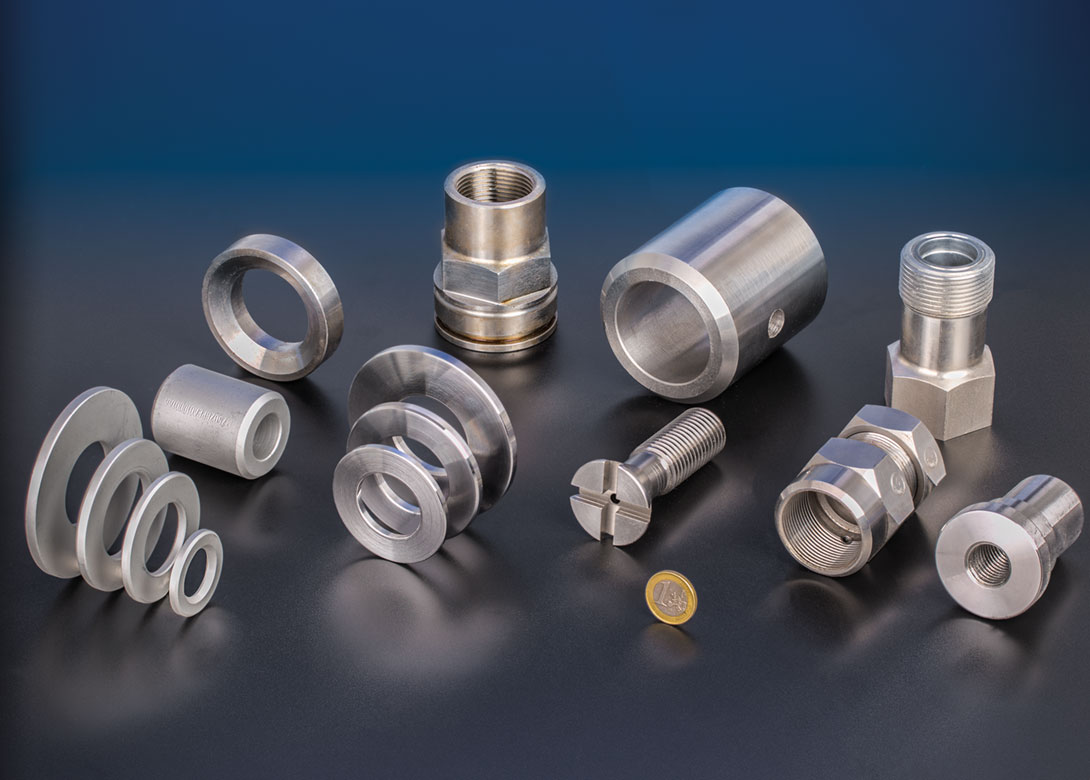 New ERP system
In addition to the investment in production machinery, GRASS has also invested in a new ERP system, which it has been working on since the beginning of 2020. "We are slowly migrating across to the new system step-by-step to ensure that we get everything correct," explains Christoph. "We are only a small team, so it is a relatively simple process, but we still want to take our time and make sure everything is working properly. This will help us get the maximum benefit from the system."
The new ERP system, which was already successfully introduced two years ago by the Grass Steel Service division, provides a better overview of the entire production, which will enable GRASS Befestigungstechnik to optimise its processes and improve productivity.
Market growth
After investment in the machines, and a new ERP system, GRASS is now looking to grow its customer base. "We have already established ourselves as a supplier of high-quality products to the agriculture, machining, wind power, steel construction, and crane sectors," states Christoph. "A key target for us now is to explore new markets and attract new customers. The brand is well known, but we have not been proactive over the last 10 years, so there is a lot of potential within the market." To help it grow, GRASS has enlarged its sales team and has welcomed two new members with professional backgrounds: Julia Kordt as key account manager and Julia Dichmann as account manager.
Christoph continues: "I believe that the demand for reliable European manufacturers with an efficient and cost-effective production, that can also provide quick delivery and high-quality products, will continue to grow in the future. Purchasers are already looking to keep a percentage of their demand within Europe, to mitigate any problems that may occur with long range manufacturers, such as geopolitical issues. Customers like to have security of delivery and we can offer this whilst delivering flexibility of supply, as well as added services that will help us build long-lasting partnerships."
GRASS 3.0
GRASS has undoubtedly changed over the last three years, with the business now looking to take the next step in its development. "Three years ago, we talked about GRASS 2.0 and it was a good summary of how we had changed as a business," concludes Christoph. "Three years later and we are now GRASS 3.0 as we are again unrecognisable as a business. We have expanded our capabilities, and product offering, and are now looking to target new customers and markets. We will continue to be a partner for nuts and turning parts for our existing customers. However, we can now help both old and new customers with products that cannot be stamped, cold forged or hot forged. We have a wide product offering, the latest CNC technology, and a young and motivated team, and I am excited to see how we will develop as a business over the coming years."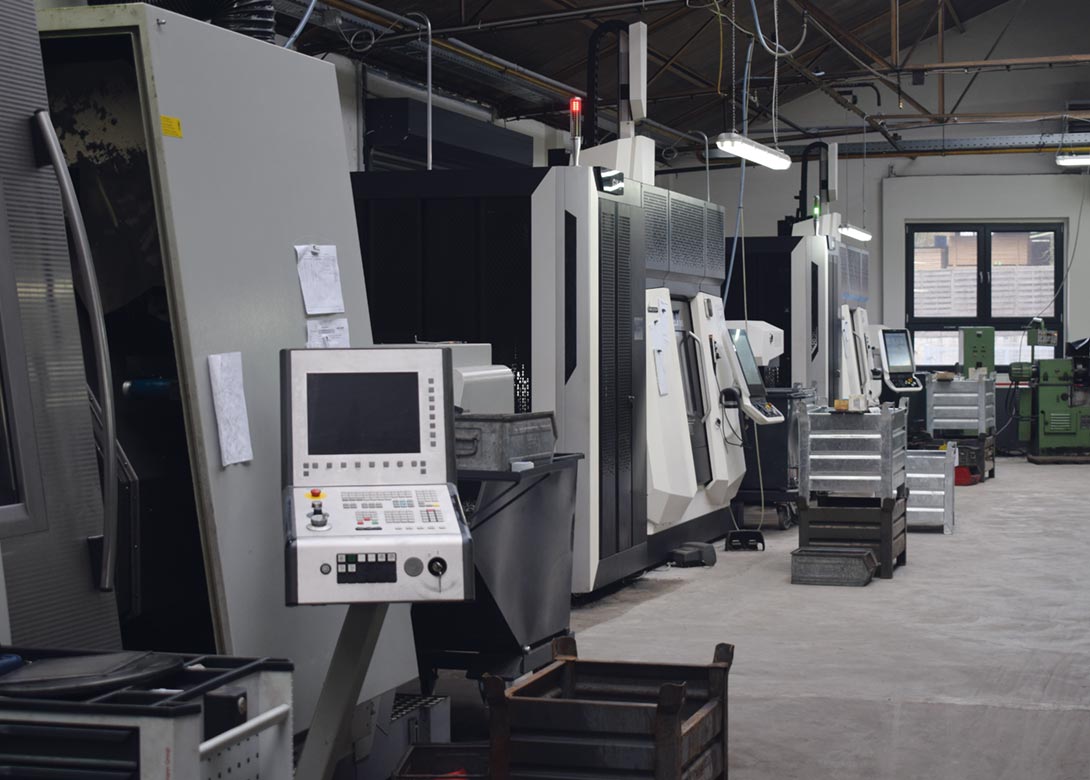 May 2020 update: Production continues during Covid-19 crisis
The Coronavirus pandemic is impacting people and their economies worldwide in a dramatic way and will remain a huge challenge during the next couple of months, maybe years.
From the beginning, GRASS has acted carefully and proactively to this crisis. The company installed frozen and time-shifted production teams, and fully equipped it administration staff with home office work places. Within the factory, GRASS established the highest hygienical standards including disinfection devices, masks, gloves, as well as minimum working distance.
Christoph Schulte states: "In March it was impossible to get enough masks for our staff – therefore we imported them by airfreight directly from China. We have done everything to protect our workers to enable us to continue the production for customers and any urgent demands from the market."
GRASS products

Precision produced
GRASS produces special and standard nuts with the highest levels of precision in round, square head, hexagon and octagon – dimension range M24 – M150. The company is DIN EN ISO 9001:2015 and 14001:2015 certified. According to customer preference, the nuts can be individually annealed and surface coated. All products are usually identified with RG manufacturing marking, along with the hardness class and traceability number. 3rd party accreditations are available.

Materials
ASTM A 193/194, free cutting steels, hardened and tempered steels in accordance to C45R, 42CrMo4+QT, 34CRNiMo6 – 30CNiMo8, temperature resistant, heat and ageing resistant steels, rust and acid resistant steels, brass and bronze, etc.

Turning, milling and processing
The portfolio includes the turning of steel parts with diameter up to 4mm to 800mm from bar and chuck rotation parts with 350mm and 650mm lengths.

Materials
Free cutting steel, structural steel, alloy steel, case hardened, as well as annealed steels, brass, copper and aluminium.