Fisnar upgrades DC100 dispense controller
10 October 2019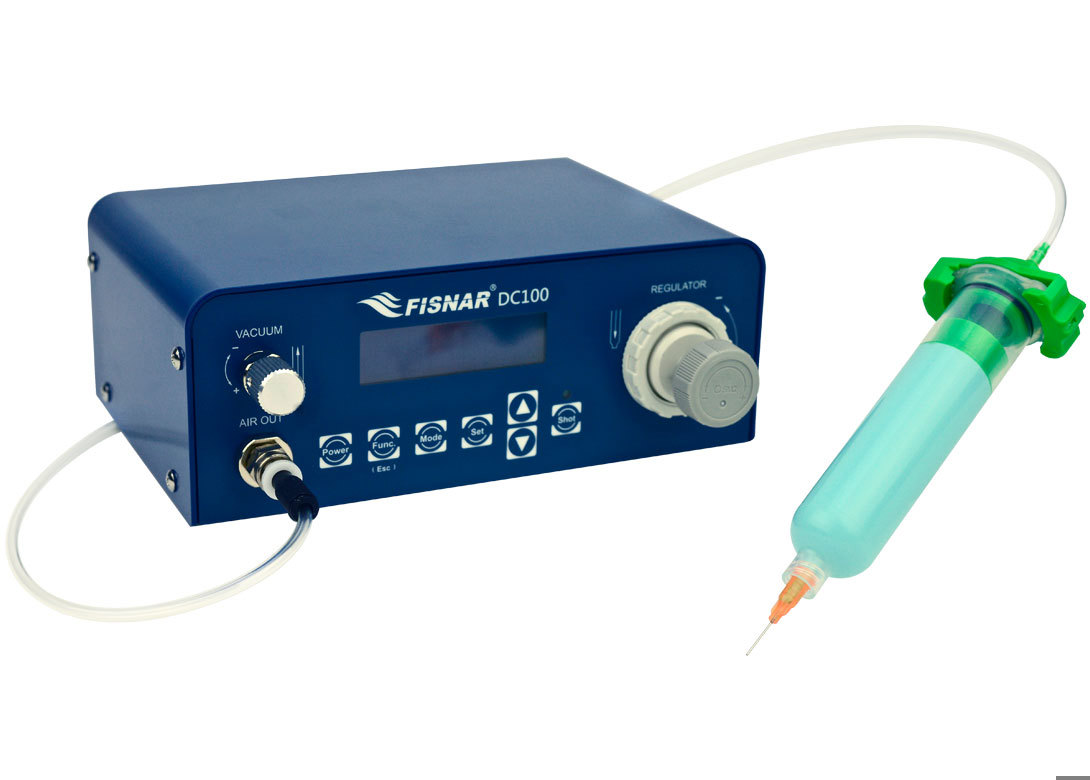 Fisnar, a leading manufacturer of precision fluid dispensing equipment, has announced an upgrade to its DC100 versatile precision dispenser, which has been designed to suit a wide variety of dispensing applications - from microdot deposits and lines, to larger potting and filling.
The model will now utilise a high precision regulator from a worldwide leading manufacturer of pneumatic equipment. The SMC IR series precision regulator is widely regarded as one of the most high performance regulators on the market with regards to its pressure relief characteristics and constant pressure control.
With a regulator sensitivity of 0.2% and a repeatability of +/-0.5%, the DC100 controller can achieve exceptional levels of dispense accuracy and repeatability.
"The pressure regulator in a dispense controller is one of the most critical internal components to ensure fluid deposits remain consistent to guarantee high levels of process control. This upgrade has been implemented as a result of our effort to provide high quality dispensing equipment that aligns with the current industry demands in the market," explained Robert Campbell, global product manager at Fisnar.