Fast sealing – even for extreme cases
06 June 2023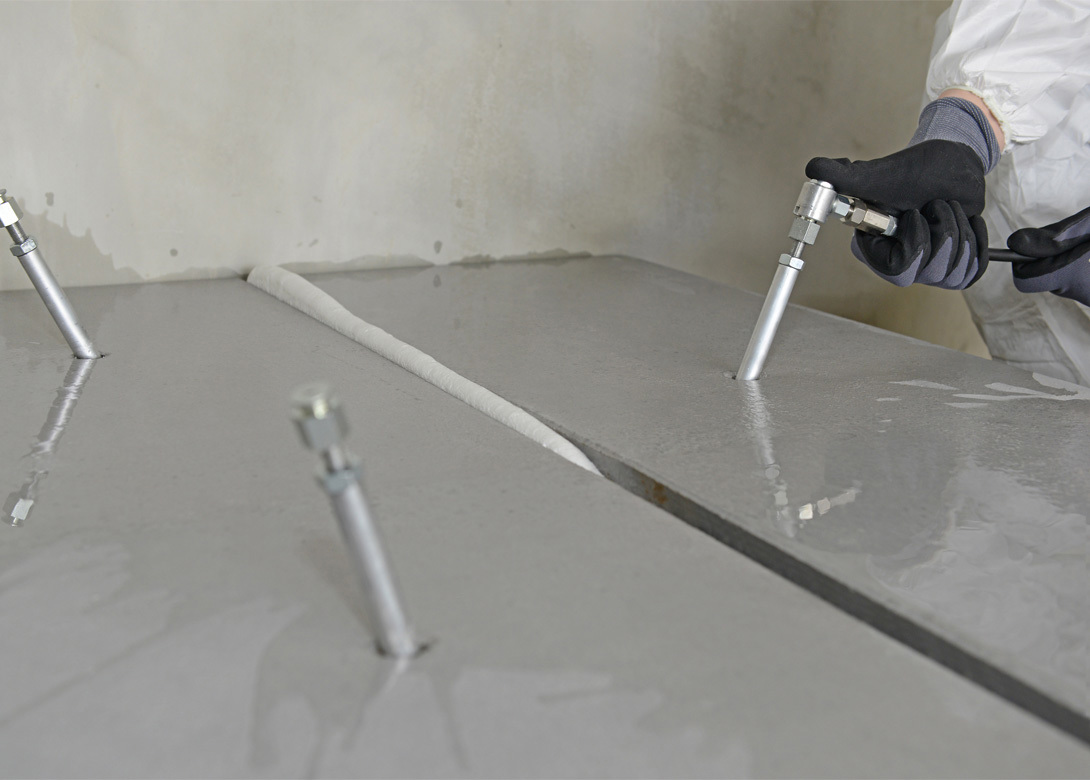 If there is a sudden inrush of water in concrete components that are in contact with the ground or in excavation pits, tunnels or mountains, rapid remedial action is required. With MC-Injekt PowerSeal®, MC-Bauchemie has launched a new product family of one-component injection products that quickly ensure a permanent seal in such cases.
MC-Injekt PowerSeal® includes high-performance polyurethane-based injection products. These injection resins are suitable for wider cracks or for joints that carry a lot of water, such as sealing tasks in which a two-stage injection with polyurethane foam and polyurethane resin reaches its limits.
Thanks to MC's new Water-Boost Technology, the products in the MC-Injekt PowerSeal® series react effectively and naturally within minutes when in contact with water. The high reactivity on contact with water and the associated expansive increase in volume drives these resins further in the component, subsoil or rock. An effect that additionally supports the injection process.
The new injection family includes two new expansion resins – MC-Injekt PowerSeal® G and MC-Injekt PowerSeal® F. During the reaction, it binds almost 100% water, doubling the reactive injection mass. This quickly expands by more than three times its volume and can stop strong flowing water, meaning the resin can be used without additional measures and without the risk of dilution. With its homogeneous, fine cell structure, MC-Injekt PowerSeal® G offers a permanent, elastic seal in cracks from approx. 0.3mm crack width, but also in wider cracks, joints or cavities.
MC-Injekt PowerSeal® F has a water-displacing effect. The waterproof, elastic cell structure of the sealant ensures high deformability in the fully cured resin, which permanently seals cracks from approximately 0.3mm – 5mm crack width and cavities in concrete and masonry. In addition to component injection, both injection materials can also be used to seal rock, subsoil, excavations and structures in tunnel and special civil engineering, masonry, shaft structures and canals or for surface sealing. MC insists its sealants are proven to be harmless in terms of groundwater hygiene.